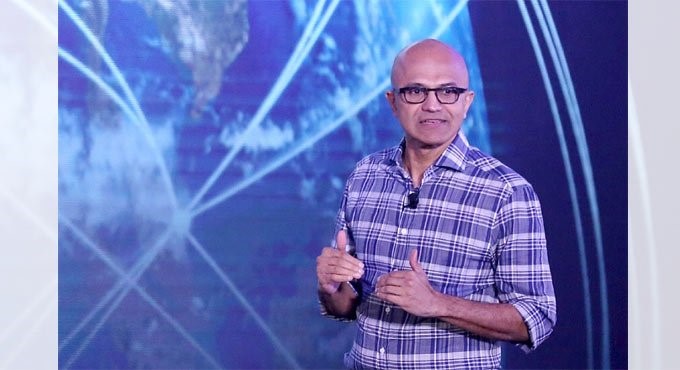 World's richest person Elon Musk was the highest paid CEO in 2021 while Indian origin Satya Nadella too features in the top-10 list of the most highly compensated CEOs on the Fortune 500.
According to Fortune, Tesla and SpaceX CEO Musk "realised" a salary of $23.5 billion from exercising some Tesla stock options awarded in a 2018 multiyear "moonshot" grant. That was, by far, the biggest CEO payday in 2021, according to its new analysis of how Fortune 500 CEOs are compensated.
Also read: Office with Windows: How Satya Nadella landed top suite at Microsoft
After Musk, the 10 most highly compensated Fortune 500 CEOs of 2021 are all tech and biotech CEOs, including the heads of Apple, Netflix, and Microsoft, Fortune said.
As per the list, Microsoft CEO Nadella received a $309.4 million salary in 2021. He is ranked seventh.
Many of Nadella's peers likely believe he deserves a huge payday. This year, Nadella was voted the 'most underrated' CEO for the sixth consecutive year, according to the survey behind Fortune's World's Most Admired Companies. Nadella has headed that list since 2017, as per the Fortune report.
Also read: Desi tech leaders in US invest $120 million in American version of IPL
Microsoft posted a robust 38% increase in profits last year — earning $61 billion, the fourth-largest sum among Fortune 500 companies — as revenue rose 17.5% to $168 billion thanks to a successful Surface laptop and tablet launch. The company, which ranked 14 on this year's 500, also grappled with a chip shortage that challenged Xbox game consoles, it added.
"Our analysis evaluated the pay packages of 280 Fortune 500 CEOs, who earned a median total compensation of $15.9 million, up 30% from a year earlier. When calculating a CEO's total realised pay, we measured the following for the company's most recent fiscal year: salary and bonuses; other compensation such as vested restricted stock grants, long-term incentive payouts and perks; and stock gains in the form of value realized from exercising stock options. Because the value of unexercised options is unpredictable, we did not consider them in our tabulation of total compensation," Fortune said.
Further, it stated that CEO pay dwarfs that of the average employee. The average big-company CEO made 351 times the pay of the average worker on a realized basis in 2020, according to the Economic Policy Institute (EPI), which has tracked the metric for decades, up from a 21-to-1 ratio back in 1965.
Apple CEO Tim Cook with a salary of $770.5 million in 2021 is placed second followed by software company NVIDIA co-founder Jensen Huang ($561 million). At the fourth spot is Reed Hastings, co-founder, CEO, and chairman, of Netflix with a compensation of $453.5 million. Leonard Schleifer, Regeneron Pharmaceuticals co-founder, and CEO is in the fifth spot with a salary of $452.9 million.