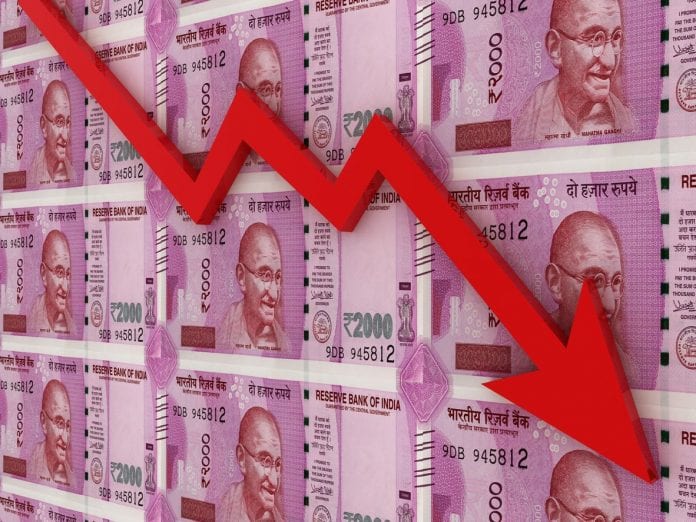 A research paper by University of Chicago's Booth School of Business says many Indian households remain under duress with employment, income and consumption levels yet to return to their pre-COVID levels.
Posted November 18, the paper also raises doubts on whether India is seeing a V-shaped recovery. It pointed out that after the "dramatic setbacks in April and May", data of unemployment, employment, income and consumption showed rapid improvement immediately after the announcement that lockdown measures would be relaxed.
Also read: Economy recovering on govt interventions, waiting for firm signs: FM
"However, they have not all returned to their pre-lockdown levels. There are signs of continued duress for many households, which may foreshadow a slower path to a full recovery," the paper said.
It pointed out that various indicators such as goods and services tax (GST) collections, strong kharif output, rail and port traffic and improvement in unemployment rates have been cited by commentators to suggest economic recovery.
But other sources "point to only a partial and incomplete convalescence", it said. To back this, the paper cited how the index of industrial production (IIP) reversed its month-on-month growth trend in August, how demand for petroleum products remains far below than the levels seen in 2019, and despite growth in GST collections, net direct tax collections remained negative.
It also added that the indicators suggesting a V-shape recovery cannot provide a perfect picture of the ongoing experiences of Indian households.
The paper's analysis is based on data from the Centre for Monitoring Indian Economy or CMIE's Consumer Pyramids Household Survey (CPHS).
Also read: Indian economy may recover faster than anticipated: Oxford Economics
Under this survey, 1.75 lakh households are surveyed across India every four months. The paper is authored by Chicago Booth professors Marianne Bertrand and Rebecca Dizon-Ross, Kaushik Krishnan, chief economist at CMIE, and Heather Schofield of the Wharton School at the University of Pennsylvania.
To back its argument, the paper said that unlike the unemployment rate, the employment to population ratio has not yet fully returned to its pre-lockdown level.
"Recovery in the unemployment rate does not fully reflect the ongoing economic situation in India's labor market. Rather, substantial reductions in employment, and income among the employed, remained post-lockdown," it said.
Also read: GST uptick in October may indicate only a false start for economy
The weekly expenditure data of households until August shows that the employment and income losses are having real negative welfare consequences for Indian households with substantial decline in consumption spread across food and non-food expenditures, it said.
Per capita expenditures on milk, eggs, meat and fish dropped by about 45 per cent in April 2020 and had only recovered about half of this drop by July and August, the paper said.
Similarly, per capita expenditures on other food items such as fruits, vegetables, potatoes, and spices dropped by about 20 per cent during the lockdown and had barely recovered from that drop by August.
The paper said a drop in wages was widespread across occupations. In addition, it noted that the drop in total income during the lockdown was primarily driven by a sharp drop in labour income, but was supplemented by a decline in business profits.
The paper also found that the impact on income varied across states. After the lockdown was lifted, the greatest income losses were seen in the states of Chhattisgarh, Delhi, and Haryana, with income per capita falling by 45-55 per cent in those states as compared to last year.