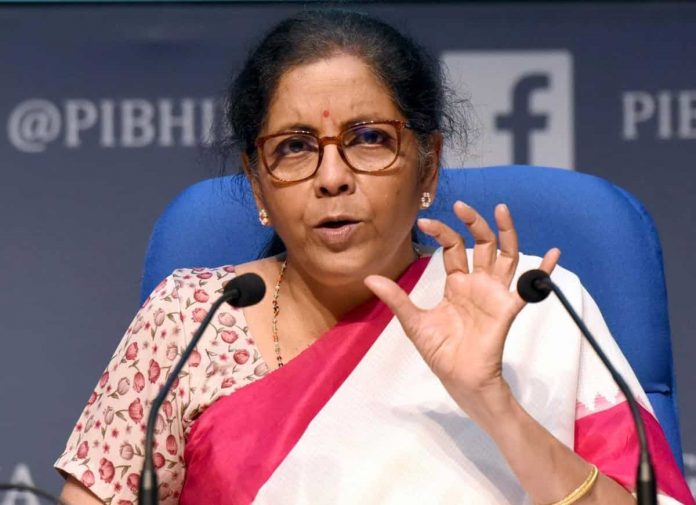 With the country trying to recover from the double whammy of the COVID-19 pandemic and a slump in economy, Finance Minister Nirmala Sitharaman has said the results of the government's economic interventions have been positive so far, even though she is still waiting for firm numbers to make a confident assertion.
"A steadily positive message is coming, whether it's increased GST collections, car and two-wheeler figures, exports, FDI inflows, forex reserves, today's (Monday's) PMI numbers, or the rural economy sustaining its positive growth. All this gives the hope it is sustaining, but on a note of caution, I will still say I am waiting to get on firmer ground and talk with a lot more certainty," she told The Times of India in an interview.
Related news: RBI is faced with 'trilemma' as economy shrinks, inflation rises
With the government trying to shore up investments amid the COVID pandemic, Sitharaman said one of its major pitches to investors at the upcoming global investors' meet will be to strengthen the infrastructure industry.
She said the government, over the past six years, has worked for this day — opening up the economy for foreign direct investment, extending tax concessions for sovereign funds, and identifying over 7,000 projects that need investment.
"The NIIF (National Investment and Infrastructure Fund) has had very good success in pooling investors and matching with investible projects. I expect this to be one of the major catalytic points in bringing investors to build infrastructure. Once money goes into infrastructure, it has a very strong multiplier effect," she told TOI.
The export industry, which had taken a hit due to COVID, is now showing a steady growth, the finance minister said. Despite running with fewer capital, manpower and inputs than before, the industry is now looking to fill in vacant spaces left behind by others due to the pandemic and reach newer markets.
Speaking about the distress in the banking sectors, Sitharaman said the government's timely working capital saved many banks that were on the brink of a fall.
"Many have gone back to business and it is reflecting in the GST and PMI numbers. Banks are also open-minded. With liquidity being fairly easily available, stressed companies will survive."
With onion prices having witnessed a sharp spike in the past 10 days, the finance minister said the inflation of perishable goods like vegetables will always be a cause of concern, and can be triggered by the smallest of glitches like a supply disruption.
"If the onion crop, let us say, is affected due to floods, excessive rains…it is bound to have an impact on the market for which the government will have to immediately make arrangements," she said.
On payment of GST compensation to states, Sithraman said the government has already released a tranche of ₹6,000 crore for states that had opted for the Centre's 0ption 1 (at 5.42 per cent interest) before Dusserah. The second tranche of the same amount was released on Monday (November 2).
"This is borrowed at 4.42 per cent interest. So, the amount will be released for all those states and Union territories that have opted for option 1. From now, every Monday, we will be borrowing at whatever rate," she said.
Related news: Reviving economy: Is another stimulus package on the cards?
When asked about the government's plan for the next budget, Sitharaman said it is too early to say anything concrete, although infrastructure would a primary focus for sure.
She exuded confidence at the government's economic reforms, which she claimed has led to many 'resets'.
"There is a lot of reset happening. So government will also have to see how the economy, given the reset, is doing and therefore the government resets that we have to undertake."