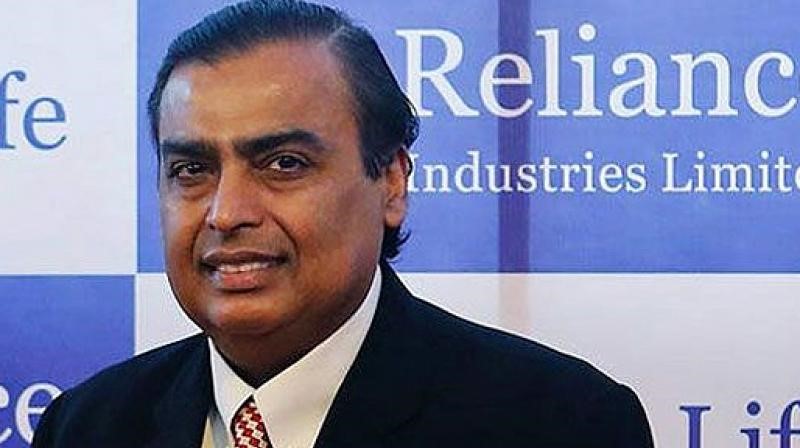 After relaunching the Seventies' and Eighties' favourite Campa Cola and stirring a price war in the soft drink segment, Mukesh Ambani's Reliance looks all set to do the same in the personal and home care segments of FMCG. Already, it is offering soaps and detergents at 30–35% lower prices than its competitors.
Experts say "the jury is still out," but competitive prices will definitely attract customers to try Reliance products and evaluate their performance, quality, and perception compared to those of established brands.
Goods of Reliance Consumer Products Ltd (RCPL), the FMCG arm and wholly-owned subsidiary of Reliance Retail Ventures Limited (RRVL), are available only in select markets, but the company is building a pan-India dealer network, and the availability of its products will be scaled up across modern and general trade channels.
Also read: Reliance ties up with Olectra to unveil Hydrogen Bus, a carbon-free public transport initiative
"They are creating a distinct and dedicated distribution network comprising traditional dealer/stockists as well as modern trade B2B channels," said an industry source.
The FMCG push
The aim seems to be a relevant player in the USD 110-billion FMCG (fast-moving consumer goods) segment, largely dominated by players as HUL, P&G, Reckitt, and Nestle.
RCPL has priced its Glimmer beauty soaps, Get Real natural soaps, and Puric hygiene soaps at Rs 25 — much lower than those of leading brands such as Lux (Rs 35 for 100 gm), Dettol (Rs 40 for 75 gm) and Santoor (Rs 34 for 100 gm), etc.
The price of its Enzo 2-litre front-load and top-load liquid detergent is Rs 250 (on Jio Mart) compared to a 2-litre Surf Excel Matic pack priced at Rs 325. The 1-kg Enzo front-load and top-load detergent powder pack is priced at Rs 149 on Jio Mart. (Front-load and top-load refer to the two categories of washing machine.)
Also read: Reliance to acquire 50% stake in Sosyo Hajoori Beverages
In the dishwash segment, it has started with the attractive price point of Rs 5, Rs 10, and Rs 15 for bars, while the liquid gel packs are priced at Rs 10, Rs 30, and Rs 45. RCPL, which is competing with HUL's Vim, Jyothy Labs' Exo, and Pril in the dishwash category, has also introduced a Re-1 sachet of liquid gel in the category.
It is yet to announce the price of Enzo detergent bars.
$8.85-billion soft drinks segment
Earlier this month, RCPL relaunched the iconic soft drink brand Campa Cola, entering the turf of US cola majors PepsiCo and Coca-Cola. It has priced the product competitively at Rs 10 for a 200-ml bottle and Rs 20 for a 500-ml bottle.
According to the online market and consumer data platform Statista, the Indian soft drinks segment is estimated at USD 8.85 billion.
Technopak Advisors Chairman Arvind Singhal said Reliance has earlier successfully disrupted the telecom market with its prices.
"They want to compete with HUL's Surf and Lux, market leaders in their respective categories. They have a product, which is of Rs 25 against Rs 34 of Lux; it is a substantial incentive for the customer to try it once. Once the customer has tried it and the product is as good as Lux, then Reliance can build a market. But if the consumer finds it slightly inferior to Lux, Reliance will not succeed," said Singhal.
Also read: Reliance to acquire Metro AG's India business for ₹2,850 crore
He added that Reliance does its homework very well and is quite successful also. It has been strongly focused on areas of private consumption.
"Good scope to grow"
A report by Expert Market Research estimated the Indian beauty and personal care industry to be valued at USD 21.65 billion in 2022.
Pallab Roy, Partner, KPMG in India, said the Indian FMCG space has become interesting, with many companies announcing their forays into this space. It continues to have attractive margins with good scope to grow on account of moving from loose to packaged products, as well as consumption per capita.
"That being said, it also takes a good amount of time as well as investments to create iconic FMCG brands with pull and a formidable distribution network. While the jury is out on this one, the FMCG industry will surely transform further, and this will work out better for the consumer," said Roy.
Deloitte India Consulting Partner Rajat Wahi said with better technology, ingredients, and other support available, including many third-party manufacturers who have scaled up in the past five years, it has become easier for new and existing players to develop and launch brands today, and it is reflected by the many new D2C/consumer brands launched every day across packaged food, beauty, health, wellness, etc.
Also read: Reliance Industries is India's most-visible company in the media: Report
But the real challenge for most brands is to scale up and reach consumers across the physical retail, especially the general trade in India, as e-commerce today accounts for only 4–5% of retail.
Tall task ahead
Modern trade accounts for another 8–10% of total retail for FMCG and consumer products, and the balance 85-87% of retail is still represented by general trade, local small chains, or neighbourhood mom & pop stores, which represent around 11–13 million outlets.
These outlets are serviced by thousands of distributors and dealers, and such networks have been built by leading FMCG brands over many decades. They continue to be fine-tuned with the best practices and technology, and every per cent of margin has been rationalised to make the entire value chain competitive.
"In my view, these 'fortresses' or 'moats' are almost unscalable today by newbies, as they look to expand their reach across the country, and it will take them years, if not decades, to replicate this model. This may be equally challenging for any retailer wanting to launch their private brands in India, as the conundrum of supplying the brands to the existing 11–13 million outlets remains for them," said Wahi.
Also read: Be like Messi-Argentina: Mukesh Ambani's success mantra for employees
All India Consumer Products Distributors' Federation (AICPDF) president Dhairyashil Patil said RCPL stock is yet to hit the market.
"In soaps, brands such as Lux, Santoor, etc., are established ones and dominate the market. Besides, more than 1,000 other brands are available in the market. But unless it becomes a brand and starts advertising with a media campaign and make products available in the market, it would not be able to be noticed," he said.
(With agency inputs)