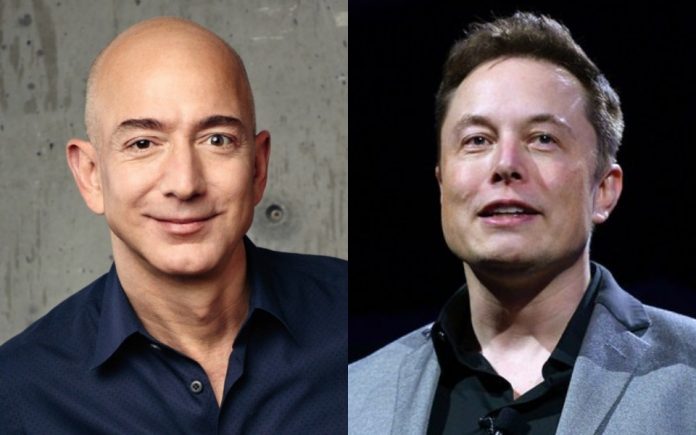 The COVID pandemic has been hard on a majority of people across the world, including the US, who struggled to earn enough to eat. Many more were left jobless due to layoffs and lockdowns.
But, COVID seems to have hardly had any effect on the billionaires of US. They, in fact,  added about $1 trillion to their total net worth since the pandemic began — one-fifth of that was cornered by just two men: Jeff Bezos, chief executive of Amazon (and owner of The Washington Post), and Elon Musk of Tesla and SpaceX fame.
Bloomberg reported that Musk's net wealth quintupled as the Tesla owner added $132 billion to his wealth and moved to No 2 spot among the world's richest (total fortune of about $159 billion). During the same period, Bezos's wealth grew by $70 billion. His net worth was at $186 billion by the end of 2020.
Tesla shares were up roughly 800 per cent in 2020 after a five-to-one stock split in August mainly because of its factory in Shanghai starting production.
Amazon's shares went up 70 per cent in 2020, not very significant when compared with Tesla's rise. Bezos gained mainly because Americans turned to e-commerce to buy stuff they would have otherwise bought at retail outlets shut down by the pandemic. Amazon Web Services, too, experienced increased demand.
Put together, the two men increased their net worth by a phenomenal $200 billion last year — a sum greater than the gross domestic products of 139 countries.
It is for the first time in about 100 years that such a rapid accumulation of individual wealth has happened in the United States while a large majority struggled to maintain a basic lifestyle.
As per one estimate, Bezos and Musk accumulated enough wealth in 2020 to end all hunger in the US (with a price tag of $25 billion, according to one estimate) eight times over. Another estimate says the $200 billion they amassed together is greater than the amount of coronavirus relief allocated to state and local governments in the US Cares Act.
It goes without saying that their wealth mostly exists on paper and they would have to sell it to convert it into tangible assets, tax obligations being an additional liability.
Also read: Amazon founder Jeff Bezos' ex-wife is parting with most of her billions
For a long time now, billionaires have been donating their wealth for charitable causes. In 2018, for instance, the 10 wealthiest people donated an average of less than 1 per cent of their net worth to charitable causes.
Bezos and Musk too have done their bit.
Last year, Bezos announced he would give $10 billion to fight climate change, while  Musk gave $257 million to his own charitable foundation — less than one-fifth of the 1 per cent of his estimated wealth, a Quartz analysis shows.
Also read: Future Group is the loser in Amazon's spat with Reliance
It is a constant challenge for policymakers to make billionaire donations trickle down to everyone else. Democracy's credibility erodes sharply when the rich accumulate runaway wealth at a time when the majority suffers deprivation and hardships. And, political scientists believe the erosion has already started.
We can reverse that erosion if the staggering amounts of money flowing to the top of society can be put to work to improve the lives of those at the bottom.