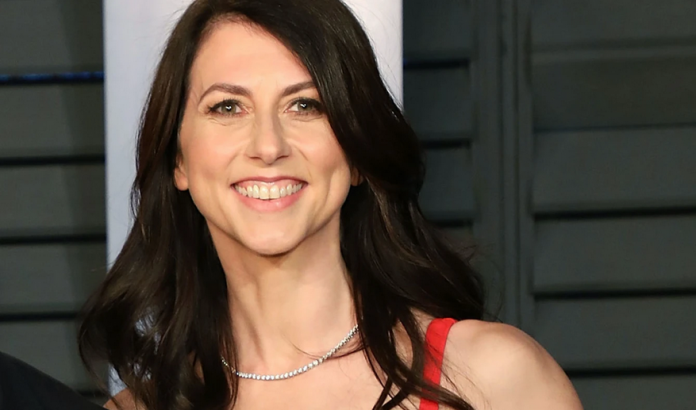 MacKenzie Scott, the world's 18th richest person, is on a donation spree, giving away more than $4 billion in four months after announcing $1.7 billion in gifts in July.
MacKenzie, the ex-wife of Amazon Inc founder Jeff Bezos, said in her latest blog post that she had asked her team to figure out "how to give away her fortune faster". Scott's wealth rose by $23.6 billion this year to $60.7 billion, as share prices of Amazon.com Inc., the primary source of her fortune, went through the roof.
"This pandemic has been a wrecking ball in the lives of Americans already struggling," she wrote in the post on Medium. "Economic losses and health outcomes alike have been worse for women, for people of color and for people living in poverty. Meanwhile, it has substantially increased the wealth of billionaires."
Also read: Future Group is the loser in Amazon's spat with Reliance
Melissa Berman, chief executive officer of Rockefeller Philanthropy Advisors, confirmed that MacKenzie Scott's total gifts this year has touched $6 billion – "one of the biggest annual distributions by a living individual to working charities".
Berman said Scott's donations show that it's possible to give large amounts quickly without requiring nonprofits to "jump through a lot of hoops to get the money."
Who were the beneficiaries and how were they chosen?
Scott's team of advisors chose 384 groups to receive charity. "My team considered almost 6,500 organizations before zeroing in on 284 groups. We focused on those "operating in communities facing high projected food insecurity, high measures of racial inequity, high local poverty rates, and low access to philanthropic capital," said Scott in her post.
The beneficiaries include more than 30 institutions of higher education, including several tribal colleges and historically Black colleges and universities. More than 40 food banks received money, as did almost four dozen local affiliates of Goodwill Industries International.
Also read: Tesla CEO Elon Musk says "time to break up Amazon"
Scott King, the executive director for Meals on Wheels of Tampa, said he didn't even apply for the grant his group got. Actually, it was Scott's team that contacted the nonprofit, which delivers food to about 850 homes and makes about 2,600 meals each day.
Betsy Biemann, CEO of Maine-based Coastal Enterprises Inc., said her group received $10 million, equivalent to the size of their annual operating budget.