The controversy over appointment of a Muslim, Firoz Khan as a teacher in Sanskrit Vidya Dharma Vigyan (SVDV) of Benarus Hindu University (BHU) in Varanasi, throws up some interesting questions.
Though the university administration is legally entitled to appoint any qualified person of any religious background, a section of students started opposing the appointment of a Muslim for this post. Initially, just 12–15 students from the campus were protesting Khan's appointment, but later they were joined by ABVP-VHP outsiders. Countering this, a huge majority of the BHU students also came out in solidarity with Dr Khan. Initially, many took it as routine communal politics on a petty issue. But the issue threw up larger and tricky questions.
Some argued that it was an assault on academic freedom. Hindus teach Urdu, Persian, and Arabic, and it was a Christian Westerner, Max Muller who made Hindu philosophy known to the Western world by teaching Hinduism at Oxford. Would Christians and Buddhists also be debarred from teaching Sanskrit or Hinduism?
The proponents of academic freedom cautioned that next, the far-right would call for a ban on women, Dalits and tribals teaching Sanskrit and Hinduism. This is against the tradition of secular academia where a renowned Muslim woman like Salma Mahfooz teaches Sanskrit in Aligarh Muslim University and another Muslim woman, Kishwar Jabeen Nasreen went on to head the Sanskrit Department in Allahabad University.
Initially, even the RSS too stated there was nothing wrong in a Muslim teaching Sanskrit. "The Sangh is of the opinion that opposing Dr Firoz Khan is wrong. The Sangh has a clear and firm view that opposing a person appointed by the due selection process and is dedicated and devoted to Sanskrit literature, goes against the law and social harmony," said Jayprakash Lal, Vibhag Sanghchalak, RSS Kashi.
But the young saffron hotheads in BHU went on. As the Sangh Parivar is a past master in speaking with a forked tongue, opinions were divided on whether the divide within the Sangh Parivar on this issue was genuine or a stage-managed doublespeak.
Also read | BHU students protesting Muslim Sanskrit teacher a blot on Indian culture
However, Subramaniam Swamy gave a new twist to the controversy when he tweeted that the students were opposing not the teaching of Sanskrit language by a Muslim but the performing of Hindu rituals to teach them to the students which opened up a pandora's box. Many raised their eyebrows after coming to know that in BHU, a state-run central university, under a secular state supposedly with a secular curriculum, there is a faculty teaching Hindu rituals and Hindu spirituality. Some radical-minded persons like BHU alumnus Jaleshwar Updhyay argued that studies in religions is different from religious studies and there can be no training in religious rituals in a secular institution and called for winding up Sanskrit Vidya Dharma Vijnan (SVDV) itself.
Some proponents of liberal multiculturalism like Kiran Singh, a story writer from Varanasi, however argued that secular studies in religion would also involve study and teaching of religious rituals, even if it is purely from a cultural anthropological, sociological or semiotics angle. SVDV might be an aberration like the secular state funding Muslim madrassas but it should be seen as part of the legacy of the Hindu nationalism of colonial times using religion as a unit of mobilisation to counter colonialism and move towards some sort of self-contradictory "religious modernity". It is an aberration similar to many Christian missionary schools and colleges under the Church of South India being run with state aid, and even theological seminaries obtaining government land and other assistance, though not salaries for teachers.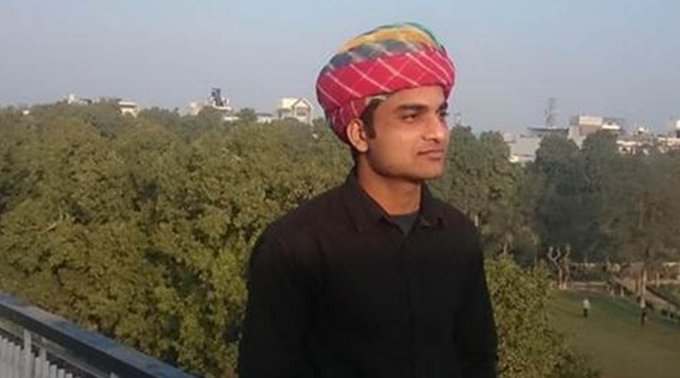 The ideal thing would have been if the educational bureaucracy had retained only the Department of Sanskrit in BHU and gradually separated SVDV and made it an autonomous institution. Multi-culturalists argue that even if some Left-secular combine were to come to power, would they not respect right to religion in the Constitution? Would they repeat heavy-handed crackdown on religion as by Soviet Union and China? Will their socialism be so nimble-footed that allowing the practice of religion, especially religious studies including study of rituals, could bring their socialist edifice crumbling down? So in their opinion it is not wise to exaggerate such minor aberrations.
Many like Dr Nilay from Economic Department of BHU who talked to The Federal, however, see this as a challenge to the glorious Hindu-Muslim composite culture, locally known as Ganga-Jamuni tehzeeb, for which Varanasi has been a splendid showpiece.
Varanasi is the place where shehnai maestro Bismillah Khan would play his soulful music in Sankat Mochan temple. This is the town where Khans start their Hindustani musical concerts after paying due respect to their Pandit gurus and vice versa in the serene ambience of Assi Ghat, uncorrupted by commercialisation of art, after Hindu priests perform Ganga Aarti following Vedic chants by young girls from Panini Kanya Mahavidyala. And in popular culture too, where is Bollywood without its Mohammad Rafis and Naushads?
But this multicultural mosaic is not a scenario of perfect harmony but a canvass of multiple cultural mutinies. In this citadel of Hindu orthodoxy, as laid down by Manusmriti, women were not allowed to chant Vedic hymns.
It was the Arya Samaj tradition which defied this by setting up Panini Kanya Mahavidyalaya in Varanasi to train young girls in Vedic mantras, archery, wielding swords, javelin throwing and horse riding, etc. Women are allowed nowhere near the last-rite ceremonies in Hinduism. But in Varanasi's Mani Karnika Ghat, every morning, only after these girls chant Vedic mantras, the funeral rites start.
Also read | Paresh Rawal stunned by BHU protests, supports Muslim prof of Sanskrit
What is more, the most unusual thing is that in this ghat is that one Jamuna Devi is perhaps the first woman in the whole of North India who performs last rites to the departed and the orthodox Hindu society has accepted it. Varanasi's multiculturalism is too sturdy to be overturned by Hindutva monoculture.
There is an angle of academic politics too behind this controversy. Some 50 BHU teachers, including hardcore RSS supporters, have given a memorandum to the vice-chancellor that while nine other Hindu candidates too had applied for the post, including some toppers in other years, Firoz Khan, the only Muslim candidate, was given precedence for teaching Hindu rituals for being a topper. They are more rankled by the fact that while new appointments to the Sanskrit Department in the same university are as guest lecturers, Firoz has been appointed as a full-time assistant professor.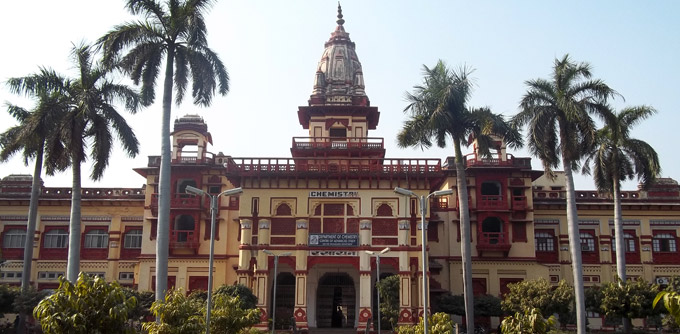 But nobody talks about the other kind of discrimination. The Sanskrit Department has five full-time professors and two are of Rajput background and three are Pandits (Brahmins). Neither BHU Sanskrit Department nor the Sampoornanad Sanskrit Vishwavidyalaya, a Sanskrit university in Varanasi, has ever had a Dalit as a member of the faculty.
Karunanidhi amended the HR&CE Act in 1971 to appoint non-Brahmins as archakas in Tamil Nadu temples and Kerala appointed the first Dalit priest in 2017 but such reform winds never reached Uttar Pradesh despite Dalit-bahujan and social justice stalwarts like Mayawati and Mulayam ruling for decades. SVDV never had a Dalit teacher.
Some liberal secularists defend Firoz Khan, citing his mastery of not just Sanskrit but also Hindu religious scriptures and also citing that his father goes around performing Hindu bhajans in Rajasthan.
A section of the otherwise confused RSS also welcomes 'Hinduisation' of Muslims and projects Khan as a model. While a section of moderate Muslim opinion which is in favour of accommodation with the hegemonic Hindutva also considers the "Hinduisation" model of Khan as the right approach, some progressive Muslim intellectuals like Tariq Nasir, legal correspondent in a leading Hindi daily, think that this "Hinduisation" of Muslims is a dangerous model, which privileges the Hindu hegemonism, proposes surrender to it and undercuts independent Muslim identity.
On November 22, 2019, the protesting students called off their protest and the issue might blow over. According to the academic grapevine, there is speculation about a patch-up move where Khan would be shifted to Sanskrit Department from SVDV. But the larger issues raised by the controversy would live on.