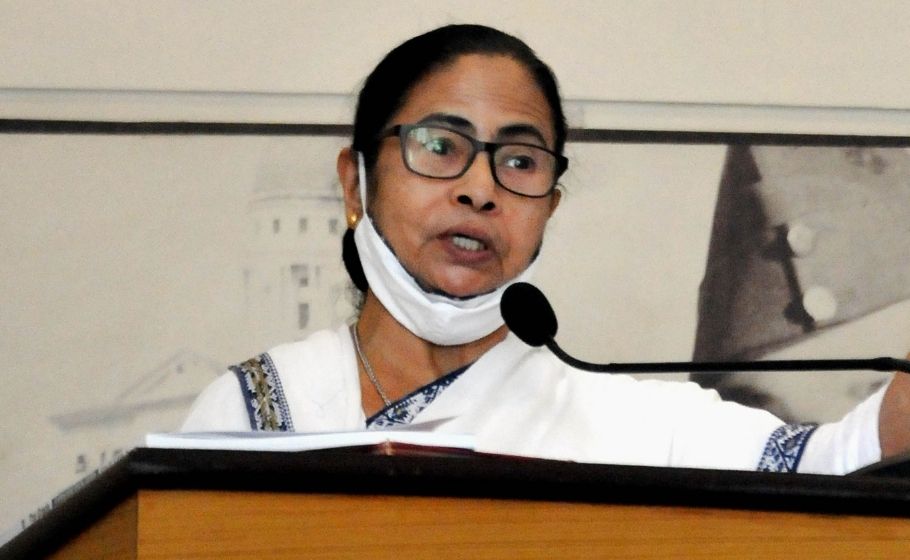 West Bengal Chief Minister Mamata Banerjee was injured while campaigning in Nandigram on Wednesday. The Trinamool Congress chief said she was pushed, resulting in injuries to her leg.
TV channels showed security guards lifting the CM and placing her in the backseat of a car. The 66-year-old appeared pale and visibly shaken.
The CM said she was pushed by four or five men while she was trying to get into her car. Pointing to her leg, she added, "See how it is swelling up."
Banerjee said the attack was a conspiracy. "There was no policemen around me."
"I was standing outside my car with the door open. I was going to a temple there to offer my prayers. Few people came around my car and pushed the door. The door hit my leg," Banerjee said.
Also read: Nandigram: A close-to-heart, layered battle for Mamata, Suvendu
The incident has triggered a security scare as the chief minister gets Z-plus protection. Banerjee, who was expected to spend the night in Nandigram, left for Kolkata after the incident, around 130 kilometres away.
Earlier in the day, Banerjee filed her nomination for Nandigram assembly seat, where she will take on her former aide and BJP leader Suvendu Adhikari.
Also read: 'Fight is between me and the BJP in all the 294 seats': Mamata
The attack came a day after the Election Commission transferred Director General of Bengal Police Virendra and asked the chief secretary not to give him any election-related post. The decision was in response to complaints by several political parties, including the BJP, that the DGP favoured the Trinamool.
A 1987 batch IPS officer, P Nirajnayan, has been named the new police chief.
TMC Defections
Meanwhile, state minister Bachchu Hansda and TMC MLA Gouri Sankar Dutta, who did not receive tickets to contest the polls, joined the BJP on Wednesday.
Several other leaders, including TMC MP Pratima Mondal's sister Jayashree Mondal and Bengali film actor Bonny Sengupta too joined the saffron party in Kolkata.