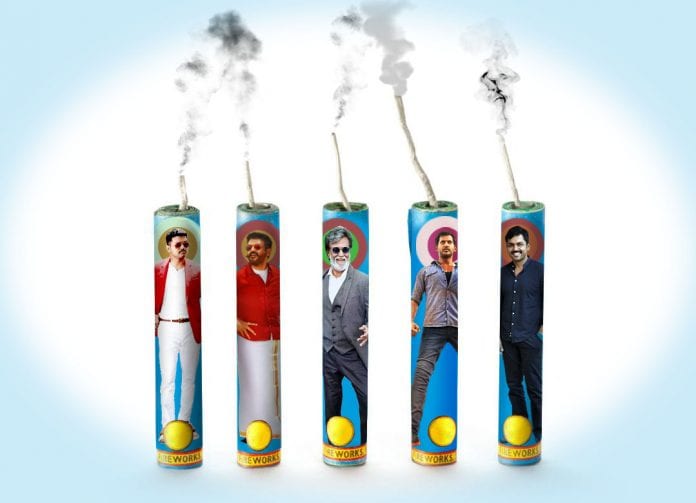 Till a few years back, a Deepavali morning for a quintessential Tamilian would start with an oil bath as early as four in the morning, before going to bursting crackers. For the film buff, a trip to the nearby theatre to catch the 'Deepavali release' was a must.
From planning for the big day around movies to queuing up outside cinemas for tickets to doing their bit to prop up their star's fortunes at the box office — an ardent Tamil fan had his or her hands full. After all, their beloved star was competing with another.
Cinema theatres would be decked like a wedding hall, with colourful lights and balloons adorning the entrance, enlivening the locality, in addition to the large cutouts of the stars which would be washed with milk and venerated with rituals, as a sea of fans descended on the hall. Inside, whistles and shouts in praise of the star would drown out the dialogues and scenes during the movie. One would emerge gratified from the hall, having caught the favourite star's movie and having witnessed the euphoria and fanfare, especially on a Deepavali, making it doubly special. For a die-hard fan, the celebration would only be complete when he or she had seen back-to-back shows or hopped theatres and revelled in the euphoria.
Advertisement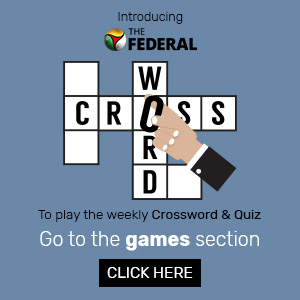 Back in those days, high-profile clashes were the norm of the day on Deepavali. Face-offs included films of MGR and Sivaji Ganesan, Rajinikanth-Kamal Haasan and more recently Ajith and Vishal alongside Karthi in 2013. Filmmakers banked on the euphoria and released a host of films, primarily to rake in the moolah as the festival is considered the most important for the trade, apart from Pongal.
Cut to the present day, and you have only two big releases for this Deepavali on October 27 — Vijay's Bigil and Karthi's Kaithi. But the excitement is largely missing, even as Vijay fans are all poised for the big day, with Twitter already abuzz with talks of surpassing box office figures set by his previous Diwali releases Sarkar and Mersal. But all through the one-sided rhapsody, the din over the unequal contest is evident. Actor Vijay Sethupathi's Sangathamizhan was initially set to release on the same date, but it was pushed to November.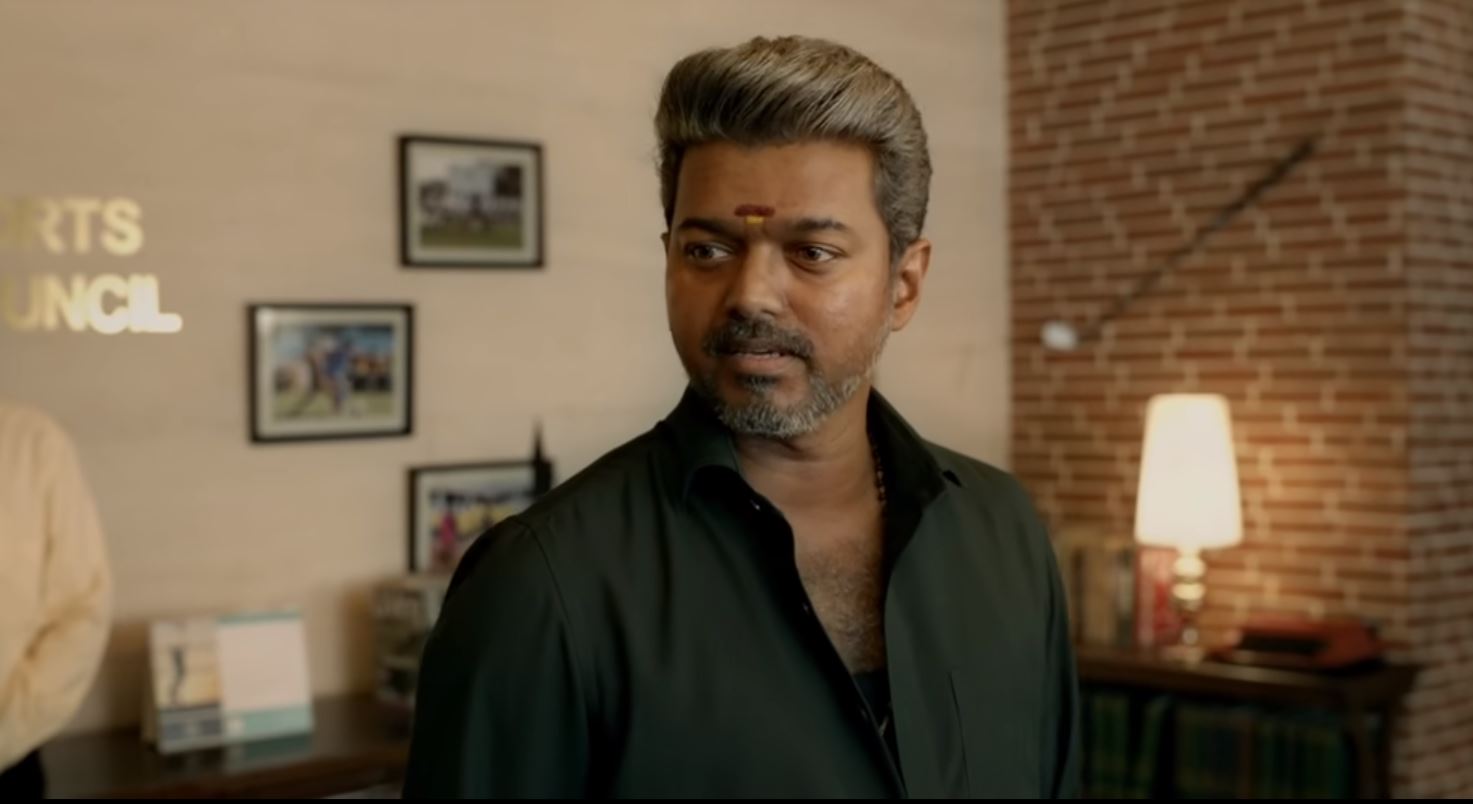 The watered down fights over the years can be attributed to many factors — lack of excitement among youngsters for celebrating the festival in a movie hall, too many big budget films not being able to afford the risk of a stiff competition and a plethora of entertainment options.
Big budgets and wider opening
The last big battle at the box office during Deepavali was between Ajith's Arrambam, Vishal's Pandiya Naadu and Karthi's All in All Azhagu Raja in 2013, says trade analyst Ramesh Bala.
"Earlier, a Rajini or a Kamal movie released alongside a film starring the next line of stars like Sarath Kumar or Vijayakanth or Karthik. And you had as many as five or six movies releasing together," he says, wondering if that is possible today.
"We have films releasing to as many as 650 screens and they want to make the most of it.  The concept of wide release along with the waning interest in bursting crackers can be linked to the declining impact of Deepavali release," he says.
Producer KE Gnanavel Raja links the disappearance of single screens to the change in trend. "We would have just about 65 or 70 screens running the movies. Today the budgets are big and the filmmakers want to make the most from the release, the success of which is measured in the opening weekend or three weeks after the release. There is no concept of a 100-day run or a 150-day run now. The brief window period available for a movie to succeed makes them wary of competing head on," he adds.
"The closest battle we had in recent times was Rajinikanth's Petta vs Ajith's Viswasam during Pongal this year. That is how festive clashes should be," he says.
Take the case of Bigil, which has been made an estimated cost of Rs 140 core. Pitting it opposite another big star's flick would be too risky, opine experts.
A legacy tied to festivities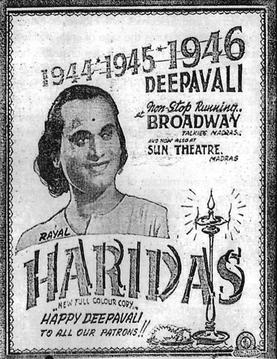 Film historian Mohan Raman says that Deepavali has always been important for Tamil movies and recalled that the 1944 film Haridas starring MK Thyagaraja Bhagavathar has been described in Tamil as 'Haridas moonru Deepavaliyay kadantha padam' (Haridas film ran for three Deepavalis at the box office).
He adds that from then, fans of the stars like MGR, Sivaji Ganesan, Rajini, Kamal Haasan, have wanted to make their movies a success. "Those days, people returned to their native village or town during the holidays. Watching a movie with their family and friends at a theatre was part of the celebration."
Ra. Rajini Ganesan, a die-hard fan of the actor remembers times when a release meant days of preparations, for fans like him. "The day it was announced in the papers that the superstar's film was slated for Deepavali release, we were ready with crackers and sweets. We would put up banners in every street announcing the release of the film and immediately buy tickets for fan club members," he said.
Ganesan recounts the release of Muthu in 1995 during Deepavali and likens the anticipation to the one ahead of the arrival of a baby. "It was my first Deepavali after my wedding or what is called as Thala Deepavali in Tamil. I sat watching the first show at 4 am, much to my wife's chagrin. As per our customs, we sit for an oil application ritual and wash our hair and have a bath early in the morning, for the festival. But that year, I ran to the theatre with oil-soaked hair," he says with a laugh.
The big clashes
Sivaji Ganesan often had two of his releases lined up on the same day. Ooty Varai Uravu and Iru Malargal released on the same Deepavali day in 1967 and so did his Sorgam and Engirindho Vandhaal in 1971.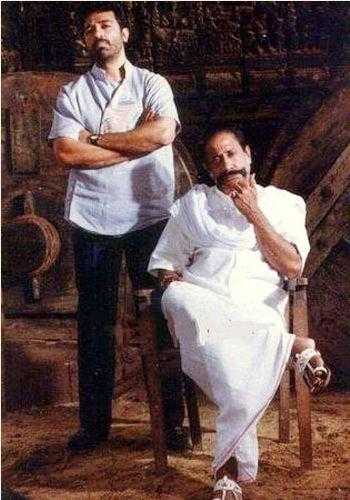 Rajinikanth and Kamal Haasan who co-starred in several films together in the 70s have had several encounters during Deepavali at the box office. The most famous ones include  the 1991 releases — Rajini's Thalapathi and Kamal's Guna — with the former neatly elbowing out the latter. The next year, saw them again taking on each other with Thevar Magan and Pandian — this time Kamal stole the show with Thevar Magan.
In the new millennium, yesteryear stars continued their Deepavali face-offs with the next generation of actors. In 2000, Kamal's Thenali released alongside Vijay's Priyamanavale, with both of them emerging successful. The next year saw a bevy of them — Nandha starring Suriya, Kasi starring Vikram, Vijay's Shahjahan and Kamal's Aalavandhan. Vijay's Shahjahan did exceeding well, Nandha and Kasi were commercially a hit, while Aalavandhan flopped.
An ideal clash was in 2003 with Ajith taking on Suriya and Vikram together in Pithamagan with Anjaneya. But Pithamagan stood out with its off-beat storyline. Vijay and Dhanush have clashed time and again during the festival. Sivakasi vs Adhu Oru Kanaa Kaalam, Villu vs Padikkathavan had some heated competition.
Lot of options, it's time to innovate
Raman says that today, with the availability of several options for entertainment, the euphoria over Deepavali release is bound to disappear.
"Earlier, Deepavali was a time when the whole family watched films in the theatre. Today, an average family has access to different kinds of entertainment that are available digitally. The woman of a household prefers to watch movies on other mediums that are economical, be it Netflix, Amazon Prime and other over-the-top media services. You have multiplexes in malls, but the same mall has other options for entertainment," he says.
However, filmmaker Vishnuvardhan who helmed Arrambam, points out that to bring back the Deepavali buzz, filmmakers should come up with movies that will garner the same excitement as they did in earlier days.
"We need to come up with compelling and extraordinary content. If you are going to dish out the same kind of movies that can be watched at home, it is not going to work. People still watch movies and you need to engage them," he adds, even as he acknowledges the several distractions.