On her first visit to India in 2010, former US first lady of the US, Michelle Obama, who accompanied the then US president Barack Obama, picked up a indegenious wooden toy made in Channapatna, Karnataka.
When they visited India again in 2015, the couple were gifted the handcrafted Channapatna toys, which got a geographical identification tag in 2006.
Known as 'Gombe ooru' in Kannada, the toy town located between Bangalore and Mysore in Karnataka houses nearly 3,000 artisans who make the toys.
Advertisement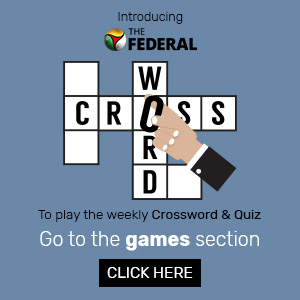 The Channapatna toys have a long history. Erstwhile ruler of Mysore kingdom, Tipu Sultan is believed to have brought Persian artists to add creative bits to the artwork and train the local artisans.
The toys, dolls and lacquerware were mostly purchased during the Navratri (Dussehra) festival where dolls are adorned at homes as part of the festivity.
These toys were made of ivory wood and could last over a decade. They were carved and smoothened using machines  to obtain a smooth shape and texture. Later non-toxic and eco-friendly paints were used to give a shine.
No market for Channapatna toys
These wooden handcrafted toys gained popularity in the 1980s and 90s. But post reforms in the early 2000s, it lost its sheen due to excessive imports from China which were procured and sold at lower costs.
Several artisans in Channapatna lost businesses post-2005 and many shut shops in the wake of decreased demand caused by cheap imported toys flooding the market and with a lack of impetus from the government for indigenous works. Besides, the lesser import duty over the years for such imports led to exploitation of the Indian market.
The toy industry in India is primarily unorganised and comprises around 4,000 micro, small and medium enterprises (MSMEs) across the country. Currently the  low-cost PVC toys dominate the market due to its affordability while eco-friendly traditional handcrafted wooden toys face extinction due to the high cost of production and limited design options.
The industry has long been demanding the government to improve marketing opportunities for the product and create avenues beyond giving stalls at exhibitions and state-owned emporiums.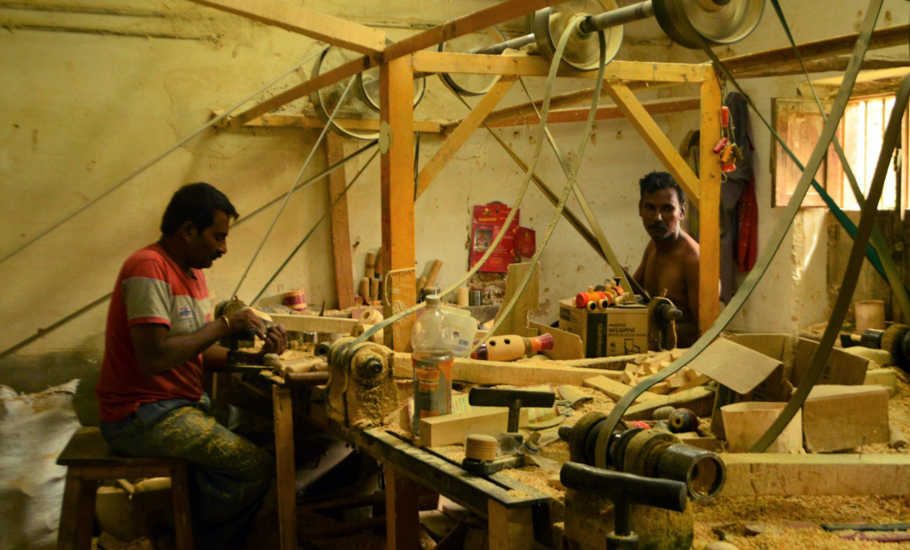 In 1996-97, India exported toys worth ₹245 crore, and imported toys worth ₹52.88 crore, according to reports. Today the country imports nearly ₹10,000 crore-worth toys, with nearly 94% coming from China.
After the two visits of the Obamas, interest in Channapatna toys rose briefly and the industry witnessed some rise in sales, craftspersons say. But it seemed to last for a short while for the dying industry.
Smelling an opportunity?
While the COVID-19 lockdown worsened their woes, the India-China standoff post the Galwan valley clash and the clamour for banning and boycotting Chinese goods seem to provide an opportunity and hope for the artisans.
Many now expect Indian consumers to go with Indian products and boycott Chinese toys as the 'boycott China' sentiment is growing across the country. Also, with the India government recently increasing the import duty by 200%, the industry hopes to cash in on the opportunity.
Giriappa Puttannaiah, 59, a third-generation toy maker who employs 14 people to make Channapatna toys, says the moment people boycott Chinese products, craft makers like him tend to gain.
"With less revenue and earnings, many quit the profession and did not want their sons and daughters to take up toy-making work. And with the government indirectly promoting Chinese products all this while, we lost business over the years," Puttannaiah says.
"Considering the national sentiment changing against the Chinese and in the backdrop of youth migrating back to villages, the government should create opportunities for us to thrive," he demands.
Puttannaiah says the government had stopped training programmes and did not boost the craft park dedicated to house these toy makers and urges the government to give incentives to craft trainers and create more marketing platforms so that they can manufacture more.
Made of Chinese raw materials?
But despite the objections to Chinese imports of finished toys, toy makers in India rely on China for raw materials.
A Chinese employee who worked with Pals Plush India, one of the largest toy manufacturers in India, said they imported 95% of the material like clothes, cotton, fur, painting and threads from China at a cheaper rate and only items like needles and oil were locally sourced. The company which employs nearly 600 people in its Andhra Pradesh unit, also has a unit established in China's Hangzhou city.
The cost of the Chinese products compared to the India ones were cheaper by 50%, traders say.
Puttannaiah says the labour cost today in Channapatna stands at ₹500 per day and with fewer craftspersons knowing the traditional design and work, the rate keeps increasing.  "Our products are not produced in bulk inside factories. We all are small-scale industries manufacturing limited quantity," he says.
A parliamentary standing committee on commerce studying the impact of Chinese goods on Indian industry noted that Chinese toys made inroads into the Indian markets by misbranding toys. "Chinese toys are being falsely branded as Handicraft of Channapatna Craft Park," the report said.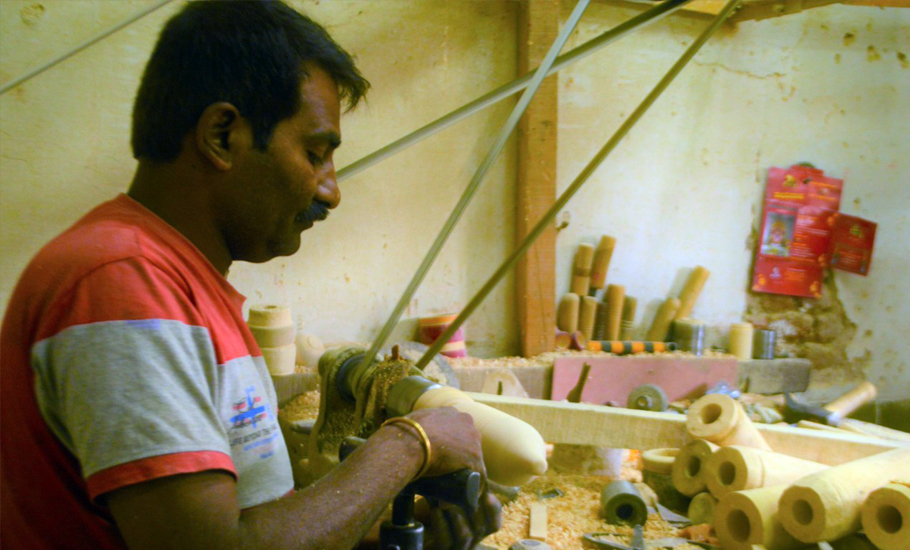 It noted that since many Chinese goods like toys are not subject to mandatory quality standards, the Indian market is flooded with poor quality toys, many of which contain harmful chemicals and materials.
"The low quality, low priced Chinese toys are either mass produced or these are rejects from other countries and they are diverted to Indian sub-continent/ Africa," it said.
Not much change
Amid all this, not much has changed in terms of controlling the pilferage.
MS Chetan, 35, a second generation retailer of Channapatna toys in the town says in early 2000s, their store had a turnover of ₹25,000 daily and it peaked particularly during the weekends. However, by 2015 he says it reduced to about ₹10,000 average. And now with lockdown, he says he could only make ₹12,000 in three months.
Chetan says at least 40 tourist buses plying between Bangalore and Mysore made pit stops in front of their stote and that generated business for him. However, with Chinese toys flooding the market, he says everyone was suddenly looking for cheaper products, which they could not produce.
"At one point, the top toy (Buguri in Kannada) sold like hot cakes. But today there's no buyer except for a few coming from rural areas. All people want is some carrom boards and chess games," he says.
E-commerce of little help 
With the rise of e-commerce platforms, a few companies cropped up to promote local artisans and craftspersons, but the options were still limited and the display given in leading e-commerce platforms were not prominent.
"We cannot afford to advertise on e-commerce platforms as our products are already priced high due to the high input cost. So we are not able to attract customers even in the online segment," says Chetan, another vendor in the Channapatna town.
Shaheda Noori who's part of Maya Organic, a not-for-profit organsiation working with 100 Channapatna toy makers, says although they have their own platform to sell, the handicraft industry as a whole lacks marketability and promotion.
"As toy making evolved from this region, the government (both the state and the Centre) need to promote such handicrafts and artisans. Only then will people show interest in buying," she adds.
Noori says Maya Organic has now started Artisan Pride Producer company, where they take all the artisans as stakeholders and share profits. The firm has an annual turnover of ₹1.5 crore.
Very few artisans have contracts with exporters and some partner with  Handicrafts Development Corp (KSHDC) and do business on a small scale. Otherwise, the industry remains largely unorganised where there is no equal distribution of work or market for all.
Maheshwar Rao, Commissioner of Industrial Development and Director of Industries & Commerce at Department of Industries and Commerce, Karnataka, sees it differently. He says it's too early for the government to jump in and announce any policy measures to revive the dying industry.
"We are already promoting Channapatna toys at various government events and exhibitions. We will see how the current sentiments change over the next few months and then take suggestions from manufacturers and retailers to improve their businesses," Rao said.
People like Puttannaiah continue the traditional art, despite all odds from the competition of Chinese products. He and his fellow artisans now feel it's time for people to rethink the quality aspects and make a better choice so that it revives the industry post-COVID.