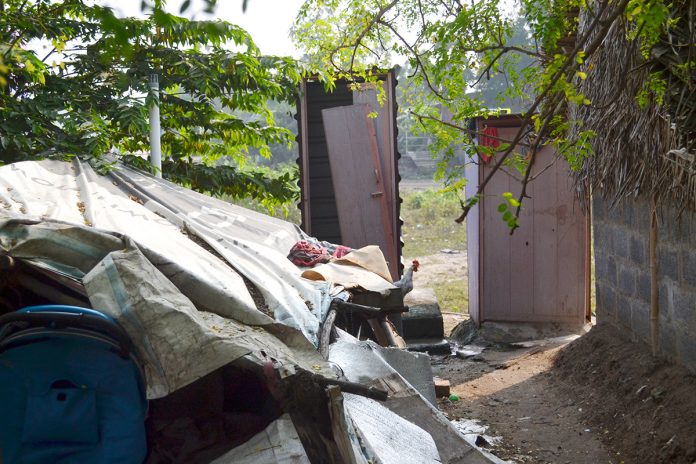 The iconic Gandhi glasses were etched on the door of what looked like a wardrobe — a two feet by two feet enclosure. It had no running water although it was a toilet — among the 54 constructed recently as part of the Swachh Bharat Mission at the narikkurava (gypsy tribe) settlement, near Poonamallee, of Thiruvallur district near Chennai. "It is too cramped. We don't use it," says Rukmani, a resident.
The toilets were ill-lit and poorly ventilated. Though constructed only six months ago, the walls had developed cracks. The fibre-reinforced polymer doors were broken and there were no septic tanks either. The residents say they continue to use the nearby bushes and ponds although, as per the Swachh Bharat website, Thiruvallur district is open defecation free. Why did Thiruvallur get ODF status? Answer: The target for Individual Household Latrines (IHHL) has been achieved.
The Swachh Bharat Mission will officially complete five years on October 2 — Mahatma Gandhi's birthday. A recent government data claims it has been a huge success. Already, 25 out of 29 states have been declared Open Defecation Free (ODF).
Advertisement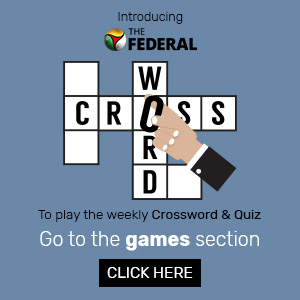 Odisha, Goa, Telangana and West Bengal have been holdouts, however. Awareness deficit persists in Odisha, and terrain and infrastructural problems plague Goa. Overall, targets for construction of IHHL have been achieved in some 616 out of more than 700 districts — urban and rural — in the nation.
But reports from southern states — traditionally better performers in sanitation – indicate the success is likely overstated. The toilets that have been built are often too small, have poor or no running water supply — likely attributed to haste in achieving targets.
A standout in sanitation performance has been Kerala, which had achieved very high standards long before Swachh. Census 2011 data show that more than 95% of all households in the State had IHHLs, and this achievement came after many decades of dedicated intervention by government, NGOs and people's participation. Experts testify that the Kerala model that relied on continuous monitoring of toilet use helped to provide long-term benefits.
The Kerala model, again
Kerala, which tops in other social indices like literacy, health, transport, etc., leads in sanitation too. It achieved 100% IHHL by 2016. Experts say that progress in sanitation has to go hand-in-hand with performance in other social parameters. They cite the role of people's science movements such as the Kerala Shastra Sahitya Parishad in achieving this.
"Further, political movements have traditionally been vigilant in advancing the cause of education, health etc. It is because of this that Kerala has performed in sanitation too," says Krishna Ananth, a former journalist and presently professor of history at SRM University, Amaravati, who has studied political movements in Kerala.
Sanitation has been a key area for the Kerala government. In the 1950s, a World Health Organisation programme, "Environmental sanitation project" targeted having leach pit-type latrines in every household. By 1991 census, the State had 44% of rural coverage in toilets and 73% in urban, although some thought this was an over-estimate. A pithy Malayalam slogan that was popularised was: "A toilet in every house. Air conditioners can wait."
The Kerala Sanitation Mission was launched in 1997 and its aim was 100% coverage. T Gangadharan, president of Kerala Shastra Sahitya Parishad, a people's science organisation, says the mission had a single-point agenda — a toilet in every home though design and structure were not specified. Within three years of that mission, the state had built 4,13,000 toilets. Poor households paid 25% of their share in building the toilets, whereas non-poor households bore the full cost. Further steps like training the masons, involving women's group were taken from 2009. Gangadharan says that in Kerala the stress was on volunteers and activists, who practically approached every family and created awareness. Personal contact was the key whereas Swachh Bharat focus is on achieving targets in toilet construction.
Gangadharan says the parishad has worked on solid waste management and is now presently popularising the concept of toilet-linked biogas. "Because of this prolonged awareness, most of the local bodies in the state have won Nirmal Gram Puraskar award."
Rapid pace
Kanyakumari, a district with a literacy rate of 92.4% and akin to neighbouring Kerala in many ways, was the first district to be declared open defecation free in Tamil Nadu.  Kanyakumari now seeks to attain ODF plus status by combining solid waste management, improving sewage systems and so on.
Coimbatore and Tirunelveli come next in ODF status. NGOs and women self-help groups played a positive role there, say activists.
Though the mission kicked off in 2014, toilet construction began only in 2016. Since then the State has built an average of 4,000 toilets a day. Activists say this indicates hasty and haphazard construction since the national average, at 1,700 toilets a day, is less than half of what Tamil Nadu has achieved. They also say that there is still much resistance among people to having toilets in each household. "Typically men are less enthusiastic and don't have much awareness and they think having latrines will push down property prices. Adolescent and younger women are, however, eager and ask about funding," says S Nanda Kumar, an activist and trainer who helps to create awareness about local governance.
Others talk about deficiency in implementation of the standard Swacch Bharat design that lays down a 4 feet by 3 feet structure. "We trained some of the masons and the toilets they constructed are in use but across the state inadequate toilets have been constructed by poorly trained masons working under deadline pressure, leading to poor use," says Elangovan, executive director of Gramalaya, which has built some 1 lakh toilets in Tamil Nadu.
Tall claims in Telangana
Siddipet, the home district of Telangana Chief Minister K Chandrasekhar Rao, was declared Open Defecation Free (ODF) on November 19, 2017. To meet that deadline, the district administration and public representatives had raced against time to complete the construction of 26,294 toilets across the district in 27 days. A total of 2.40 lakh individual toilets were constructed in the district.
While the announcement was made with much fanfare in the presence of senior ministers and district officials, a reality check on the ground, however, presents a different picture. "The problem is that the district officials engaged in the Swachh Bharat mission are more concerned about showing on official records the number of toilets constructed, but do not focus on training and behavioural change activities. The question that needs to be answered is whether the people are actually using those toilets," says M A Shakeel, an activist working in the area of sanitation issues and the rights of the Valmiki community.
"The districts were vying with one another to declare themselves ODF, solely on the basis of the number of toilets built, rather than on the basis of whether people are actually using those toilets. They do not have the expertise in creating social awareness and sustaining it which makes the whole exercise a futile one at the ground level," he said.
The entire Telangana State was officially declared ODF in December last year. The state government was now targeting at achieving ODF Plus status for the entire State, the officials of the Municipal Administration Department said.
"As per the norms of Swachh Bharat mission, there should be 'Nigrani' (watch) committees to monitor usage of toilets by the villagers and 'Swachhagrahi' volunteers to encourage and incentivise people to use the toilets and make them aware of other activities under the extension services. However, in many villages, such bodies don't even exist or exist only on paper due to shortage of manpower," said Shakeel, who works closely with the Safai Karamchari Andolan.
Even in Hyderabad, which got ODF++ status, becoming the third city after Indore and Chandigarh to bag such a certification from the Swachh Bharat Mission, the overflowing garbage bins on the roads and open urination make a mockery of official claims.
"The same old small and stinking public toilets are there at a few places. People are still relieving themselves in the open even in the cities, not to talk about towns and villages. This is a scam," the activist said.
However, Arvind Kumar, principal secretary of Telangana Municipal and Urban Development Department, asserted that the city has achieved a complete sanitation value chain including treatment of faecal sludge through Faecal Sludge and Septic Treatment Plants.
The Greater Hyderabad Municipal Corporation (GHMC) has taken measures to ensure that there was no open urination. "We are the first metro to get the ODF ++ certification," said GHMC Commissioner M Dana Kishore.
As per ODF ++ norms, a civic body should focus on sanitation sustainability. The GHMC has taken up a few measures, including construction of public toilets and scientific treatment of faecal sludge through STPs.
A reality check
The Karnataka government in November 2018 declared that the State was open defecation free. However, in many villages access to toilets is still not a reality. For instance, in Sherawada, a village about 400 km from the state capital, villagers claim that about 25% of the households are yet to have toilets. According to the village panchayat, while the government hasn't released funds under the Swachh Bharat Mission for some of the families, there isn't enough space to build a toilet in some cases.
"Though the project started four years ago, about 25-30 houses do not have toilets because they do not have enough space to build them. For many houses, the government hasn't released funds and hence the construction work has remained pending," said Bhimappa Kuri, one of the panchayat members in the village.
According to the Rural Development and Panchayat Raj department, the village has requested for two community toilets, but they are yet to be sanctioned.