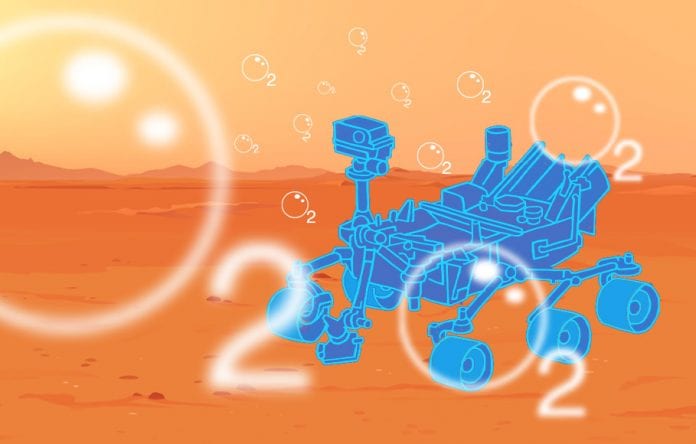 In what appears to be a page straight out of the Hollywood blockbuster The Martian, in a year from now, a hi-tech device will be pulling oxygen out of the thin, carbon dioxide-rich Martian atmosphere. MOXIE—short for Mars OXygen In-situ Resource Utilisation Experiment—will generate a modest amount of oxygen from carbon dioxide through the process of electrolysis.
Perched aboard the Perseverance Rover, this instrument, along with several others, will be launched towards Mars on July 30, 4:50 pm IST (4:50 am PDT) from Space Launch Complex 41 at Cape Canaveral Air Force Station in Florida.
Hurled towards Mars by the United Launch Alliance Atlas V rocket, after a torturous journey of 204 days, the spacecraft will touch down in Jezero crater on Mars on February 18, 2021.
Fitted with a suite of hi-tech instruments, 23 cameras, two microphones, a laser to vaporise rock and a special rotary percussive drill to gather rock cores samples, NASA's latest rover will explore the Red Planet like never before. The objective is to shed light on whether life ever arose on Mars and also characterise its climate and geology.
To continue reading this article...
You have to be a Premium Subscriber
Start your subscription with a free trial
Enjoy unlimited Eighth column, archives and games on
thefederal.com and many more features.
You will also be supporting ethical and unbiased journalism.
plans start from Rs. 149