Sometime in May, Promilla Devi, who was 32 weeks pregnant, visited a healthcare centre in Jharkhand's Bokaro district with complaints of heavy bleeding. Suspecting it to be a case of placenta previa — low lying placenta — the healthcare centre run by Jan Chetna Manch sent her to the Sadar Hospital in Bokaro since it has an ultrasound machine, 24×7 availability of doctors as well as necessary equipment and expertise to carry out C-sections.
But when she reached Sadar hospital, the staff refused to admit her until her family managed to convince one of the doctors to operate on her. The doctor then sent her to a private clinic for a scan. It was 6 pm by then and the report confirmed that she had placenta previa.
To the family's shock, when they went back to Sadar hospital, the doctor refused to attend to her and instead sent her to neighbouring Dhanbad. By then it was late evening, and the family was scared that the woman would not be able to make another two hours of journey. They admitted her to a private nursing home nearby. The doctors there managed to stop her bleeding and sent her home two days later.
Advertisement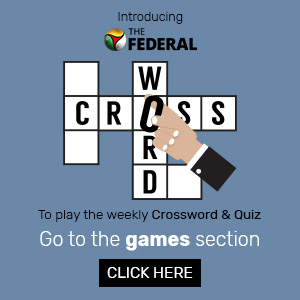 "After returning home, she started to bleed again and went back to the same nursing home. By then the foetus had died. A C-section was done that cost almost ₹30,000. Promilla lost her baby and had to pay a heavy cost for all the medical procedures," says Lindsay Barnes, coordinator of Jan Chetna Manch.
Expectant mothers across states faced a similar fate, if not worse, during the nationwide lockdown imposed in late March to stem the spread of the coronavirus pandemic.
As the entire might of health caregivers was pressed into fighting coronavirus, non-COVID medical emergencies, including pregnancy-related complications and childbirth, were pushed to the back seat.
As a result, several cases of medical negligence involving women in need of antenatal care during lockdown have been reported from across states. With medical staff engaged in the fight against coronavirus, many pregnant women were either refused treatment or admission to hospitals. Many others failed to reach hospitals on time due to non-availability of ambulances, leading to their death or that of the foetus. Many chose to deliver their babies at home.
Read: Missing in lockdown: Lakhs of pregnant women and newborns
Numbers don't lie
Indian authorities failed to keep track of almost 40 lakh pregnant women and 47.5 lakh new-born children during the lockdown. That's just 24.05% of the estimated number of pregnant women and 17.47% of newborns on a pro rata basis. (For perspective, India records an estimated 2.7 crore pregnancies every year and more than 2.4 crore childbirths.)
In other words, 76% of pregnant women and 83% newborns didn't figure in government data sheets in these three months.
According to data accessed by The Federal from sources in the Ministry of Health and Family Welfare (MoHFW), a drastic decline was seen in the registered number of pregnant women and childbirths since the imposition of the lockdown in several states.
"This is very problematic. Going by this data, we are forced to assume that these pregnant women have been denied antenatal care," says Sandhya Gautam, director, Seher, and coordinator of National Alliance for Maternal Health and Human Rights.
There are, she adds, several central and state schemes like the Janani Suraksha Yojana providing incentives to pregnant women. "This data shows that a brutal majority of pregnant women are being denied the benefits of such schemes."
According to volunteers working for non-COVID patients, services related to family planning programmes, vaccinations and antenatal care were put on hold during the lockdown. Moreover, primary care providers such as accredited social health activists (ASHA) and Anganwadi workers were overburdened with work in the battle against the virus.
COVID-19 not the only reason
However, COVID-19 is not the only reason for the abysmal number of registration of pregnancy and childbirth. The worst-performers — West Bengal, Telangana, Madhya Pradesh, Jharkhand, Bihar and Uttar Pradesh — had fared very poorly in the previous year too.
In 2019-20, the national average of registration of pregnant women against the estimated number was 60% and the same of childbirth was 57%.
For instance, West Bengal registered only 32% of pregnancies and 28% of childbirths in 2019-20. The data also shows that the system of registering pregnancy and childbirth is completely dysfunctional in Telangana. There was no pandemic in 2019-20 and Telangana's figure was no better. Despite that, the state had registered only 3% of the estimated number of pregnancies and 2.4% of childbirths. Bihar too had a poor record of registration of pregnant mothers and newborns in 2019-20 — 35% and 34% respectively.
According to the MoHF data, Jharkhand also figures among the worst-hit states. Only 6.94% of the estimated number or pregnant women have been registered since April 1 till June 10. The number is poorer when it comes to registration of childbirth — 5.31%. Incidentally, Jharkhand performed much better last year — 61% pregnant women were registered while there were 52% childbirths.
The situation is no different in Madhya Pradesh, especially in the tribal pockets. The MoHF data shows an abysmally low registration of pregnant women and newborns in Madhya Pradesh in the past three months — 3.27 % of the estimated number of pregnant women has been registered and 3.3% childbirths.
"Sheopur district alone has witnessed seven maternal deaths since lockdown," claims Pramod Tiwari, the district coordinator of Manav foundation, who works with tribal communities in the district.
A 23-year-old tribal woman from Kalarna village in the district died in her ninth month of pregnancy.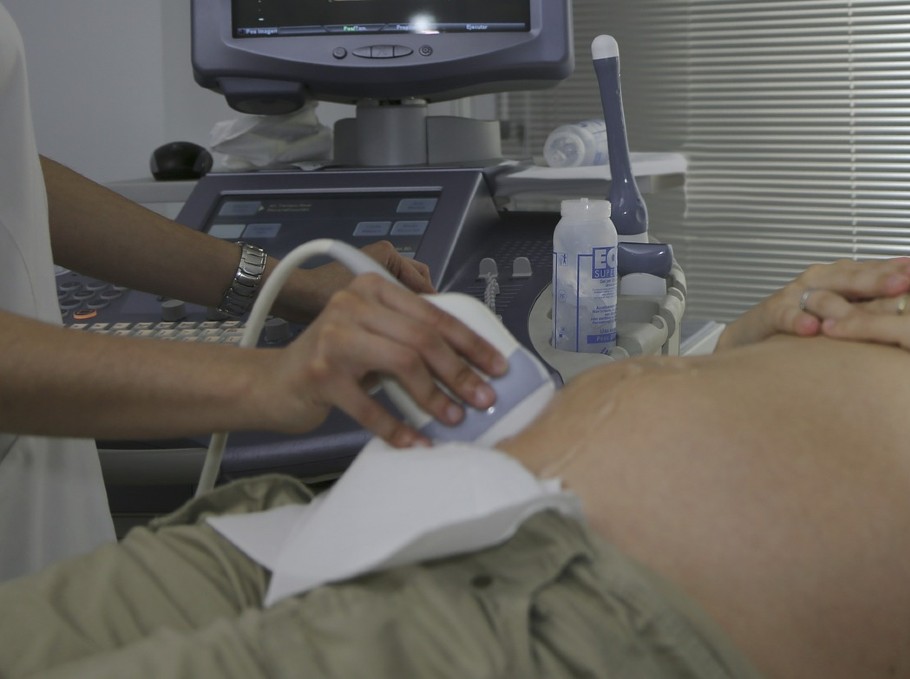 "Parvati was in the ninth month of her second pregnancy. A few days before the lockdown was announced, she had gone visiting her parents in Ochhapura village. Her pregnancy was registered in November (2019) and she received her first TT shot and had her antenatal check-up done. Due to the lockdown, Parvati could not receive a second antenatal check-up nor a TT shot," Tiwari tells The Federal.
Her labour pain started late in the night of April 5, he adds, and she was taken to the district hospital. "She reached the hospital around 1.30 am, but did not receive medical attention for the next 24 hours, apart from a saline drip. Post-midnight Parvati started feeling breathless and died."
Risk factors, lack of nutrition
Apart from non-availability of medical services, pregnant women are exposed to high risk and infections during the pandemic with some medical staff not following COVID-19 protocol while handling patients.
"Even the midwives and other health workers at the community level do not have PPEs or even masks. They use ordinary cotton masks while attending to pregnant women and newborns. Many primary healthcare centres and other clinics are either locked down due to the absence of staff or most of them are completely occupied with COVID-19," says Barnes.
According to Barnes, the massive impoverishment caused by the lockdown among pregnant women is yet another bigger challenge.
"Many of the women who normally come to the health centre for childbirth are from poor families. The lockdown has hit them hard. We realised that many would go back to home deliveries in the absence of financial support. The government hospitals were also reluctant to admit women, many private nursing homes had closed down."
Savita (name changed) from Shekhupura village in Hamirpur district of Uttar Pradesh delivered a baby boy on April 30 in a district hospital. She was discharged the next day allegedly due to fear of COVID-19 infection.
But a day later, when the family noticed that the baby was not able to breathe properly, they rushed to the district hospital which referred them to a private hospital in Kanpur. They were provided ambulance but only the mother was allowed to travel with the baby because of the COVID-19 situation. After repeated requests and some payment, the ambulance driver agreed them.
"As soon as they arrived, the driver pulled out the ventilator tube and asked the family to reach out to hospital staff where they would provide oxygen and necessary treatment to the newborn. The family rushed to the hospital but the doctors declared that the baby was brought dead," Sunita Singh of SAHAYOG told The Federal.
Abortion, contraception ignored
Unwanted pregnancies and women's rights to have abortion is another subject that was relegated to the back burner in the wake of the pandemic.
"Even in normal times, abortions happen very discreetly. This is true even among married couples as they do not want their extended families to know about it. The lack of contraception and a possible spike in unwanted pregnancies and the non-availability of medical service for abortions is an issue that has been undermined during the lockdown," says Subhashri B, an obstetrician and gynaecologist.
Decline in C-section
According to a study carried out in 20 districts across three states by the National Alliance on Maternal Health and Human Rights, there has been a drastic decline in C-sections too during the lockdown period. Data collected from ASHAs and ANMs (Auxiliary Nurse Midwives) in districts across Jharkhand, Madhya Pradesh and Uttar Pradesh, 96% of the deliveries were normal while the rest 4% had to go for C-section.
Sandhya Gautam says this in itself is "very revealing".
"C-sections in previous years were almost 50%. So we have to understand whether a large number of C-sections is done unnecessarily. We will have some clarity only when the government comes up with comprehensive data," she adds.
However, the spike in the number of home births is also being attributed to the absence of ambulance and hospital services during the lockdown.
No SOPs, confusion galore
Subhashri, who also happens to be a member of CommonHealth — a coalition for reproductive health and safe abortion — blames the poor response and low numbers of registration on the lack of guidelines for medical professionals in the initial stages of the lockdown.
"For the first 21 days of lockdown, there were hardly any guidelines. The guidelines on essential services were issued only later which by the time had an adverse impact on maternal health too."
She adds that there was a lot of confusion. Pregnant women were strictly asked to sit at home. As there were mobility restrictions, the health workers were not able to reach the expectant mothers either. This, Subhashri says, had a very severe impact on antenatal care, including nutrition supplements, vaccinations, and required medical examinations. "Blood donations were also curtailed, pushing women into great risk."
On April 22, a minor boy and his 38-year-old mother faced the wrath of such curtailments. A resident of Northeast Delhi, Pinky (name changed) started getting labour pains at around 11 am. While the ambulance arrived two and a half hours after the first call, they reached a private hospital by around 3 pm.
"But they were turned away because of the low haemoglobin count as there was no blood available in the hospital," says Sana Contractor, a public health practitioner volunteering with the Medical Support Group in Delhi.
Pinky and her son managed to reach another private hospital by 6 pm where the boy was asked to arrange for blood if he wanted to admit his mother. "While the little boy donated his blood, he was asked to pay ₹1,050 at the blood bank for which he did not receive a receipt," adds Sana.
The woman had a baby by C-section early next morning and her son was asked to arrange for two more units of replacement blood. The next day the hospital said they would discharge the mother but the baby needed to stay in the hospital. As arranging transport multiple times was a problem, she was allowed to stay with the newborn on repeated requests.
"But when both the mother and child got discharged, there was no ambulance available for them. They had to arrange a private vehicle amid the lockdown to go home."