Dhaka, like its ethnic cousin Kolkata, is known for street protests and agitations. But even going by its own track records, the large-scale mass demonstrations Bangladesh's capital witnessed earlier this month were unprecedented.
The Islamists, as well as the secularists, were on the streets, for once, over the same cause — to oppose participation of Indian Prime Minister Narendra Modi in the country's founding father Sheikh Mujibur Rahman's birth centenary celebrations in Dhaka on March 17.
Much to the relief of the governments in both the countries, the public event had to be ultimately postponed due to health concerns in the wake of coronavirus outbreak, thus averting possible embarrassment.
Advertisement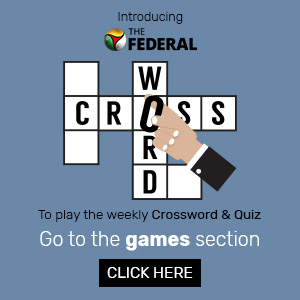 The prime minister was supposed to deliver the keynote address at the centennial of Mujibur Rahman, endearingly called Bangabandhu (in Bengali, it literally means "friend of Bengal") in both Bangladesh and West Bengal. He was the leader of the Bengali nationalist movement, which established a sovereign Bangladesh in 1971 after breaking away from Pakistan.
Just as Mahatma Gandhi in India, Bangabandhu too represents secular values in Bangladesh. His Bengali ethnic- and language-based movement that culminated in the creation of Bangladesh negated Muhammad Ali Jinnah's two-nation theory based on religion.
The protesters of Modi's visit, mainly the secularists among whom there were many staunch Awami League supporters, maintained that Modi's "divisive communal" politics are inconsistent with the secular ideals of Sheikh Mujib.
"Bangladesh has been holding the spirit of communal harmony for generations after generations. Sheikh Mujibur also struggled for establishing communal harmony in our country and therefore, we cannot accept the visit of any communal leader like Modi in this country," says one of the organisers of the recent protests, Nur Hossain Kasemi, who is among a few Islamists close to the ruling Awami League.
"The protests were the general outbursts of growing negative sentiment against India's incumbent government, whose recent actions — be it on the issue of National Register of Citizens (NRC), the Citizenship Amendment Act (CAA) or the handling of anti-Muslim riots in Delhi — have unsettled even those who are otherwise known as pro-India," says Gazi Nasiruddin Ahmed, joint editor of Dhaka-based Bengali daily Desh Rupantor.
India's position on the Rohingya crisis in Myanmar is another sour-point in India's relationship with Bangladesh.
India's Home Minister and senior BJP leader Amit Shah terming Bangladeshis as "termites" and threatening to "throw them in the Bay of Bengal", naturally evoked a very strong reaction in Bangladesh cutting across the political spectrum, he tells The Federal.
The political spectrum in Bangladesh is by and large divided into two bitterly opposing groups — pro-India and pro-Pakistan.
The centre-left Awami League, established in June 1949 as the Bengali alternative to the Urdu-dominated Muslim League in Pakistan, is considered close to India and its supporters are mostly liberal secularist Bangladeshis. In contrast, its arch-rival, the centre-right Bangladesh Nationalist Party (BNP) is viewed as Pakistan leaning. The BNP maintains close links with Jamaat-e-Islami, an Islamist party that opposed Bangladesh's independence from Pakistan. Its supporters are mostly right-winged, just as those of Modi's BJP.
Awami League's dilemma  
The Awami League and liberals in Bangladesh are concerned that Islamists are increasingly taking advantage of the growing broad resentment against the BJP government to whip up anti-India sentiment in their country, which is not a good tiding particularly for the country's ruling party.
Underlining the dilemma, Bangladesh's foreign minister AK Abdul Momen recently said, "We are a political government. We are elected by people's votes. India should refrain from doing anything that makes us answerable to our people for its (New Delhi's) action."
Bangladesh's anxiety was also palpable from its Prime Minister Sheikh Hasina's recent comment that enactment of the CAA by the Indian Parliament was not necessary. Since the passage of the CAA, several Bangladeshi ministers and leaders, latest being the speaker of Bangladesh Parliament Shirin Sharmin Chowdhury, cancelled their visits to India on one pretext or the other.
But going all out against India is not a ready option for the Awami League, considering its long history of close association with India. So, the party is now trying to do a fine balancing.
Considering the significant role played by India in the independence of Bangladesh, ruling Awami League general secretary Obaidul Quadir had said, "Refraining from inviting the Indian Prime Minister would have been an act of ingratitude."
The statement given to assuage the sentiment of the protesters spoke volume of the Dhaka's current position vis-à-vis New Delhi. By his comment, Quadir subtly tried to point out that India and the BJP should not be put in the same bracket.
"Even the recent protests against the proposed visit of Modi, particularly by the secularists, are not as much against India as it is against the BJP-led government," Nasiruddin Ahmed points out. He, however, adds in the same breath that it would be naive to ignore the long-term consequence of developments in India on Bangladesh's domestic environment and its relationship with its neighbour.
Ahmed is of the view that the likely social impact of India's "deviation from its secular values" in Bangladesh is a matter of serious concern as any counter polarisation will be very "harmful" for Bangladesh.
Anxiety of Hindus of Bangladesh
"Every time the communal harmony is ruptured or collapses in India, it does have a drastic domino effect on the Hindus in Bangladesh. Their businesses suffer, their homes and temples become an easy target," says Biswadip Das, special affairs editor of the Dhaka-based bdnews24.com.
Hindus make up 9% of Bangladesh's population, according to 2011 census report.
Das, a Bengali Hindu himself, says the community in Bangladesh watched in horror as religious tension played out in Delhi and right-wing groups started to hijack the narrative and spew venom.
"It's an irony that the actions of 'pro-Hindu' government in India can leave the very group of people, whose cause it claims to have been espousing, so vulnerable to serious persecution," he says.
Moderate Muslims are worried, according to Das, because they will have to hurl themselves on the frontline to protect their "endangered Hindu neighbours, colleagues and business partners if a dire situation were to develop."
Security concerns for India
As most centre-right political parties, groups and intellectuals in Bangladesh feed off the rising anti-India sentiments, Das says the new citizenship law in India provided them with just about the ammunition in their desperate efforts to put Sheikh Hasina's Awami League government in huge trouble.
The weakening of the AL government's position in Dhaka will be detrimental to India's security interest, particularly in the north-eastern region.
"The (former) BNP-Jamaat government's direct backing to all Northeast India-based rebel groups and Islamist radicals like Jamaatul Mujahideen Bangladesh (JMB), Harkat-ul-Jihad-al-Islami (HUJI) and the Pakistan-backed Jaish-Hizbul combine had turned Bangladesh into the eastern front of Islamic terror against India during 2001–06 period," says senior journalist and author Subir Bhaumik.
Insurgent activities in the Northeast drastically dropped since 2009, after Sheikh Hasina came to power and ordered a tough crackdown on all north-eastern guerrillas and ISI-backed Islamist militants who were operating from Bangladesh during the BNP-Jamaat regime.
The crackdown helped the Indian government to bring to the negotiating table groups like United Liberation Front of Assam (ULFA) and the National Democratic Front of Bodoland (NDFB).
"Apart from security concerns, Hasina has also addressed India's connectivity needs. Use of Bangladesh ports and her land territory to access the Northeast will now make it far easier for India to pursue its 'Act East' policy," Bhaumik points out.
Dhaka also helped India set up coastal surveillance radar within its territory in the Bay of Bengal.
Hence, it will be both in the interest of Hindus and India that BJP leaders reset their outlook toward Bangladesh.