For a millennial growing up in Bengaluru, one of the earliest exposures to the creative arts was perhaps watching a play at Ranga Shankara, attending a concert at Chowdiah Memorial Hall or going for an exhibition at Chitrakala Parishath. These are some of the city's most iconic cultural spaces.
Today, the city's theatre culture has evolved substantially to include several smaller theatre groups that are thriving despite the many challenges and scant resources. Testimony to this are the multiple alternative spaces, like Jagriti Theatre, Shoonya – Centre for Art and Somatic Practices, Prayog theatre, Vyoma Art Space & Studio Theatre, Prabhath Kalapoornima, and Lahe Lahe, which have come up in the city over the past few years for performing arts — especially theatre — and are mostly booked on weekends. However, lack of affordable spaces and ambiguous criteria for government grants are some of the issues plaguing theatre professionals and artistes.
There has been an influx of alternative spaces since 2011 due to a rise in the number of small sketches, plays and 'intimate performances'. Space curators saw this as a good business model since there was a major shift in performances at alternative spaces.
What does this say about the change in the audience's taste? Many theatre practitioners feel that the audience has matured and is more concerned about storytelling than sophisticated sets or elaborate costumes.
Advertisement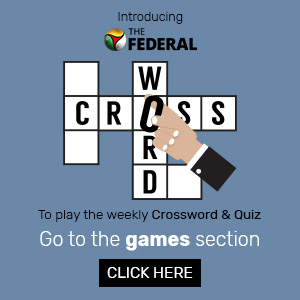 Thirty five-year-old Abhishek Iyengar, co-founder of WeMove Theatre, says that when he started out, the major change he saw was the shift in audience attitude as they had matured. "When we started out, our aim was to perform on big stages. But getting a spot in Ranga Shankara was never easy as they received hundreds of applications and couldn't accommodate us every time. We continued doing shows to stay connected with the audience and over time, we were ready to perform even in rooftop venues or garages. Audience response was good, which was encouraging."
In comparison to the theatre scenes in Mumbai and Delhi, Iyengar says, "I feel our theatre culture has grown rapidly from nowhere (the golden era in the 70s and 80s being an exception) and we are more active than Bombay culturally." He feels that Bengaluru's congested traffic plays a role in encouraging the indie theatre scene. "Since most people don't want to travel too far to watch a play (unless the cast includes a famous actor), it's important that we take the theatre closer to them." WeMove recently got a space in Jayanagar that will primarily be used as a rehearsal studio.
Another factor egging the theatre scene are the youngsters who are interested in pursuing theatre. They look at it as more than just a hobby and are dabbling in experimental theatre.
Not a viable career option?
However, Vinay of VASP Theatre, which he calls a "passion-driven group", feels that though Ranga Shankara was instrumental in getting young people to even consider theatre as a career option, it has not yet reached a point where it is financially viable or could be considered a part of the business culture.
Another worry is that not enough people are trying to refine their art or acquire knowledge. They do two or three plays and call themselves theatre practitioners groups. "VASP has done 16 full-fledged productions, 180-odd shows and has a crew of 250 members."
Theatre actor Ram Manjjonaath feels that Bengaluru has an active cultural space. "There are many theatre groups from around the country and the world that come to Bengaluru to perform. One of the biggest challenges we face is expense. Even a social play without sets costs us ₹10,000. Unless it is the serious theatre-going audience [numbering 2,000-3,000 in the city, according to him], who will go to any part of the city to watch a good play, you can't expect everyone to do the same. So, we need to keep in mind spaces where we cannot charge more than ₹100-200 per person and yet break even."
He adds that the audience today doesn't like watching a Kannada play unless it is a comedy and he wants that attitude to change. But in order to give them what they want, they do stage comedies like Kannada play 'Husband 360', which gets sold out.
Speaking on the lack of spaces for rehearsals, Manjjonaath adds, "We are looking for a rehearsal space that we can lease for a period of 10 years, which will cost us upto ₹10 lakh. We have only a few alternatives, like KH Kala Soudha, managed by the BBMP, which are affordable."
Many seasoned theatre practitioners complain that there are new groups mushrooming everywhere purely for funding. However, some are genuinely looking to experiment.
Growth isn't organic
Speaking of one major difference between theatre in Bengaluru and elsewhere in the country, theatre professionals say that that actors mostly don't get paid (technicians are exceptions) in the city, whereas it is more professional in cities like Mumbai or Delhi.
Vivek Madan, executive director at Indian Ensemble and Bhasha Centre, says that a lot more happens in Bengaluru in terms of talks, seminars, workshops and experimental stuff, but not necessarily theatre. "The biggest challenge here is that the city hasn't largely invested in cultural spaces and access is a big issue. Ranga Shankara and Jagriti don't get as much footfall as before because our local infrastructure is such that it does not feed into an ecosystem for people to consume more. As a result, alternate spaces have sprung up across the city."
The slow infrastructural growth and the under-developed public transport system of Bengaluru don't encourage the audience to travel to auditoriums located in far off places, which makes alternative spaces the next best place to watch theatre.
Madan feels that the bridge between regional theatre and other languages is not as pronounced here, whereas Delhi and Bombay are inherently bilingual, and hence are more open to embracing something they don't know. "Delhi has the National School of Drama [NSD] and is the capital, and Bombay has Bollywood and many theatre families. Bengaluru has grown only in the past 10 years and its migrant population is still finding its feet. Hence, the city hasn't had an organic growth; it is still growing slowly." He feels that theatre should be a part of our education so that we learn to value this medium at an early age.
Rashi Bunny, veteran theatre actor and founder-director of Banjara Theatre, thinks along the same lines as Madan: he feels that NSD, Delhi laid the foundation stone for modern theatre in India, and Mumbai has Bollywood and the actors' movements. "Bengaluru does not have that kind of natural benefit or pull. Having said that, there are small spaces in the city that want to do different things. The lack of depth in theatre today is letting the younger generation find its own way and they are putting out their creations to bridge that gap. There are theatre groups in Bombay, too, that do mediocre work but are associated with the big names and play to the gallery. Theatre has always been a marginless profession, but we should not forget that our job is still to raise the consciousness of the audience and not just entertain."
For Bunny, theatre has always been about creating a spectacle — an alternate reality that reflects the vastness of the artiste's soul, and she can't relate to the concept of no-frills attached or theatre minus the grandeur which is normally associated with alternative spaces. She adds, "I want today's generation to know that theatre isn't equivalent to boring or a play with a social message. It has the capacity to transport you to a different world and compel you to think."
Take the example of VYOMA Artspace, which is a state-of-the-art black box theatre — a form of experimental theatre space with black walls and floor and a small audience. Rajashree, co-founder, VYOMA, who has more than two decades of theatre experience, says, "It is an exploratory performance space that has no fixed stage and the seating is flexible. Any space is workable; it is not easy to fill Chowdaiah and, hence, small spaces make sense."
Rajashree talks about how it was a struggle to sustain initially, so their aim is to create a self-sustainable model with different revenue streams, instead of entirely relying on government grants. She says that people are open to different perspectives and theatre minus the frills and elaborate costumes is the way to go. VYOMA charges about ₹3,000 per show and the founders haven't had any major production in the past one year, since their focus has been on building the space and encouraging new talent.
Once the audience starts appreciating good theatre and looking at it as an alternative form of quality entertainment, Bengaluru may be able to regain its lost glory.
(Prajwala Hegde is an independent journalist based in Bengaluru.)