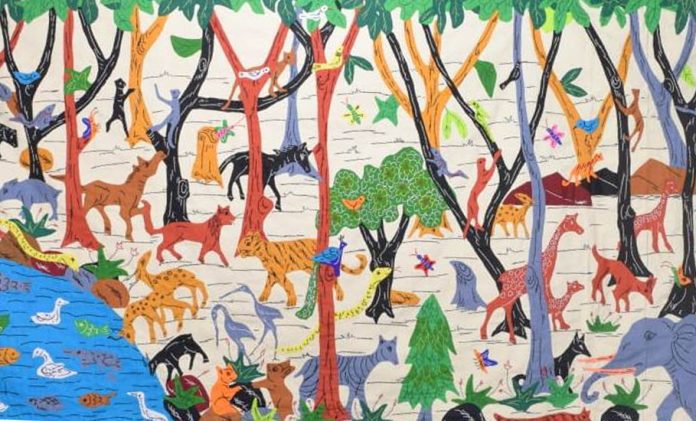 With a story staying the same through the passage of time, what can invoke renewed interest are improvisation, theatrics and embellishment. The art of storytelling is therefore as important as the story itself if not more. Stories are one of the oldest forms of communication that have been passed down through generations since time immemorial. The art of storytelling hence remains a way of preserving the culture and beliefs of a community.
A few women in Uttar Pradesh's Prayagraj (Allahabad) have put to use a unique embellishment to keep the art of storytelling alive. The women make appliques by stitching coloured fabric onto a base fabric through which stories are told. Appliques are 'ornamental needlework in which pieces of fabric are sewn or stuck on to a larger piece to form a picture or pattern'.
The idea that this could be done, however, first struck an NRI, Lily Bhavna Kauler.
It was in April that Lily, who is currently studying storytelling at Harvard University, gave a new dimension to the existing art of storytelling by using deftly created applique of the story as a prop through her group called Prayagraj Storytellers Unlimited (PSU). The visuals, according to her, helped people understand the story better. She was right. The new form of storytelling has evoked tremendous response from people, particularly those in the rural belt, in a short span of time.
To continue reading this article...
You have to be a Premium Subscriber
Start your subscription with a free trial
Enjoy unlimited Eighth column, archives and games on
thefederal.com and many more features.
You will also be supporting ethical and unbiased journalism.
plans start from Rs. 149