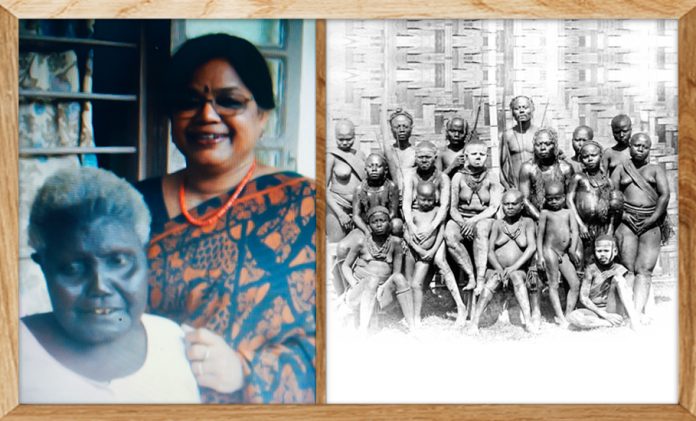 Located southeast of the Indian subcontinent in the Bay of Bengal, the Andaman Islands are a cluster of about 550 islands, rocks and outcrops running from north to south. Even though historians and scholars have been visiting the islands for their research, details about the islands' people and their rich culture are not much known to the outsiders. In 1996, veteran filmmaker Priyadarshan made Kaalapani, a Malayalam feature film based on the historical events that took place in the Andaman Islands during the early 20th century AD.
The dreaded Cellular Jail in Port Blair in the Andaman Islands where many Indian freedom fighters were incarcerated by the British became popular after the movie turned a box-office hit in Malayalam, and remade it in many other Indian languages subsequently. Even though the popularity helped increase the tourist inflow to the Islands, the cultural and social multitudes of the people in the Andamans remained an enigma.
Geneticists claim that the Great Andamanese, an indigenous people of the Andaman Islands, are survivors of the first migration from Africa that took place 70,000 years ago. Considered the last representatives of those who lived during the pre-Neolithic times in Southeast Asia, scholars believe that they are possibly the first settlement of the region by modern humans.
The Andaman Islands are home to four ancient tribes, the Great Andamanese, Onge, Jarawa and the Sentinelese. Despite being a culturally rich society, the language and people's way of living are in significant danger today, according to linguist and social scientist Anvita Abbi, who has carried out first-hand field research on all the six language families of India, extending from the Himalayas to the Andaman and Nicobar Islands. "While the languages of Onge and Jarawa are transferred intergenerationally, the language of Great Andamanese is moribund with four semi-speakers left as of 2022," said Anvita, who was the first guide for a PhD on Jarawa, another endangered language of the island.
To continue reading this article...
You have to be a Premium Subscriber
Start your subscription with a free trial
Enjoy unlimited Eighth column, archives and games on
thefederal.com and many more features.
You will also be supporting ethical and unbiased journalism.
plans start from Rs. 149