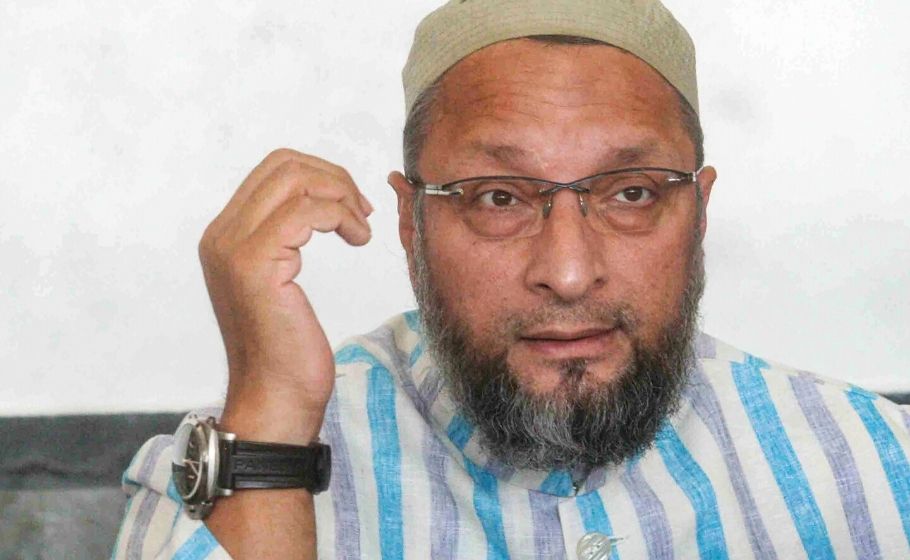 The All India Majlis-e-Ittehadul Muslimeen (AIMIM) has improved its strength in Tamil Nadu due to which its local unit is very excited to contest the upcoming assembly election, said party chief Asaduddin Owaisi during an exclusive interaction with The Federal's P. Pavan.
The AIMIM has tied up with TTV Dhinakaran's Amma Makkal Munnetra Kazhagam (AMMK) for the April 6 Tamil Nadu polls and has settled for three seats – Vaniyambadi, Krishnagiri and Sankarapuram.
Read Full Interview | Secular parties deceived Muslims, did not encourage leadership: Owaisi
Advertisement
On being asked about their strategy to contest from only three seats, he said, "I left the decision to our local leadership in Tamil Nadu. I asked them to explore alliances and see what is the best for our party and the community. We're in alliance with Mr. Dhinakaran's party (AMMK)."
"In fact, DMK had invited me for alliance talks and made me cancel my other programme. But they went back at the last minute. I will reveal all the details at my public meeting in Chennai on March 12," added the Hyderabad MP.
The Federal had earlier reported that AIMIM was interested in joining the DMK-led alliance but other Muslim parties (IUML and MMK) had reservations in accommodating it.
The Lok Sabha MP said AIMIM had contested in Tamil Nadu five years ago but didn't win. "But we improved our strength there. So our local unit was very enthusiastic to contest," said Owaisi, known for his feisty and aggressive speeches.
He said AIMIM works not only for the victory of its own candidates but also for the alliance. He said their strategy is that an independent political leadership should develop and ensure issues concerning Muslims and Dalits are addressed.
He avoided a direct answer on being asked how Dravidian parties have treated Muslims in Tamil Nadu, but said, "With due respect to the departed leaders (including MG Ramachandran and Jayalalithaa), what Muslims want is political empowerment. We are fighting for it."
The AIMIM is in an expansion mode, having penetrated into the electoral battles of Maharashtra and Bihar in recent years, and is now testing the electoral waters in Tamil Nadu, the fortress of Dravidian behemoths, DMK and AIADMK.
Related news | AIMIM joins hand with Dhinakaran's AMMK for TN polls, settles for 3 seats
In 2020 Bihar elections, Owaisi's party had contested successfully in five out 20 seats in the state's minority-dominated Seemanchal region.
Asked about its plans regarding Kerala, where elections are due in a month, he said he has decided not to go for the southern state.
"I have a consistent approach that I will not go to Kerala because in my opinion, the Thangal family has done tremendous and yeomen work for the uplift of each and every section of the society in Kerala. I have huge respect for them," he said.
"That is why I feel that under their leadership, Muslim League is representing every one and I don't feel I should go there. I will not go there," he added.
Elections to the 234-seat Tamil Nadu assembly are set to be held on April 6. Votes will be counted on May 2.