The world may know Asaduddin Owaisi as a rabid, hatemonger. At least that is what the "9PM nationalists" have portrayed him as. "9PM nationalists" is a term Owaisi often uses in his speeches to refer to the national television channels whose favourite Owaisi has become. While some blame him for playing to his vote bank, he has a side not many people are aware of. Irrespective of the feisty press conferences he addresses, no journalist leaves without having at least a chai with the MP.
As an individual, Owaisi is humble and straightforward, though very aggressive on public platforms. He is a politician with a difference. He easily connects with the audience not only with his oratory skills but also by picking up the issue that is appealing to all.
The All India Majlis-e-Ittehadul Muslimeen (AIMIM) supremo and Hyderabad MP is easily accessible to any ordinary person, who goes to the AIMIM party office at Darussalam in Hyderabad old city with representations. Every day, he attends to hundreds of people. It's like a Janata Durbar, with his party MLAs sitting beside him, ready to endorse representations from their respective constituencies.
Unlike many politicians, Owaisi does not create false hopes among the people. His "Eh nahin hota" (It won't happen) response may sound blunt at the moment but, saves time and energy of the people as they realise their representation was not maintainable.
At the national level, he has established himself as a voice of the Muslims, filling the vacuum in leadership in the community by standing firm and clear on all major issues like the criminalisation of Triple Talaq and the Babri Masjid issue.
With 1.7 million followers from across the country and abroad on Twitter, Owaisi's tweets criticising BJP and PM Narendra Modi go viral with not only community members but also the secular and democratic elements.
Asad, as he is fondly called, leads a simple life. He has no gunman, roams around on bikes and loves steering the wheel. He has been single-handedly running the party and kept it on a fast expansion path, ever since his father, Sultan Salahuddin Owaisi, died in September 2008, at 77.
In the last 6 years, he took the party from Telangana to Maharashtra and Bihar, and is now taking it to Tamil Nadu. His party will contest three Assembly seats in Tamil Nadu.
Here, Owaisi fields questions from The Federal's P. Pavan, a senior journalist.
You are increasingly becoming a cause of concern for the secular parties, as the AIMIM's expansion is being seen as denting the winning chances of the secular parties.
Owaisi: Their cause of concern is valid. They should be really concerned. Because in Indian democracy, the Indian Constitution allows me to take forward my political journey which my elders started after a lot of sacrifices 63 years ago. And, they should definitely be concerned because they have not done anything at all, except for exploiting and misusing the blind support of the Muslim community which was given to them for so many years.
They have always deceived the Muslims. They never created political leadership. They did not address the real core issues of development of the Muslim community.
They have always supported legislations used only to incarcerate Muslims, Dalits and adivasis in jails for years. They had never protected Masjids during communal riots.
Hence, this movement was bound to happen. And, there is a definite churning and desire among the Muslim community now that we have to have our own political, independent leadership. This will strengthen India's democracy, faith in India and the Constitution and this will also ensure that no one can take the Muslim community for a ride anymore.
Do you feel this mission is helping BJP?
Owaisi: I can prove by empirical evidence that my party contesting elections is not at all helping the BJP.
The BJP is winning because of the Congress's incapacity and incapability. The BJP is winning because the so-called secular parties are not able to fight BJP in a proper way. They are not able to retain their own caste votes.
That particular voter had lock, stock and barrel gone to BJP. So, why are they not complaining to those particular groups or those castes or people of that religion, who are their traditional voters?
They are voting for BJP. And, you don't have the guts and honesty to say that this community, this caste, or this religion which were our traditional voters have now deserted us and have accepted Modi and BJP. But they have this audacity and shamelessly are saying that Muslims are voting for MIM. What about other people? If all Muslims are voting for MIM, then I should have at least 10 to 12 seats in Lok Sabha.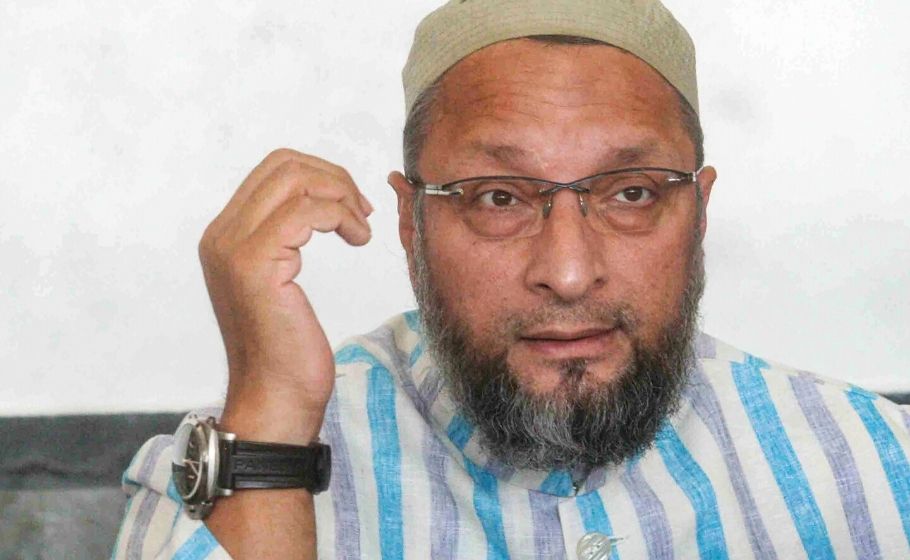 Yes, we are definitely trying to strengthen our party and to increase our political strength in different states. But, this behaviour (of secular parties) itself is duplicity. These so-called secular parties are hypocrites.
We contested 20 seats in Bihar. I have given empirical evidence that out of 20, we won 5. Mahagatbandhan won nine seats against our candidates. The NDA won in six. The problem is they don't want to introspect, check their mistakes and correct themselves. So, out of their arrogance, they feel Muslims are subservient to them. But that will not be the case. The Muslim community has its own hopes and aspirations like other communities. They want political representation, they want security, equity, and share in development. These political parties have never addressed these concerns.
Do you see the need for secular parties to come together to checkmate BJP?
Owaisi: You should ask those secular parties. As far as I am concerned, I'm untouchable. They don't consider MIM as responsible for anything, except for their defeat. All these political parties who sit in Delhi assume that they know India and Indian politics very well. They will have to take that step (of bringing secular parties together). Good luck to them. They will have to think about what needs to be done. If they are magnanimous and develop humility, then we will think over it.
With this arrogant and autocratic behaviour, you can't do anything. Even when you are not in power, this is their behaviour. And I can tell BJP also that when in power, it should not forget what day is today. The poor people of India are ready to teach the BJP a lesson. Power is not eternal. It will come and go.
Is Congress a permanent untouchable for you?
Owaisi: You should ask the Congress. You should ask them why they opposed me, why they made so many allegations and used unparliamentary language against me. They made cartoons on me in a very derogatory way. All that doesn't affect me, but it shows their mindset. I feel I'm not untouchable. I rightfully believe I am equal because the Indian Constitution gave me that right. By their approach, they are creating discrimination, not me.
Do you expect the secular parties to stop criticising and hug you?
Owaisi: Are you saying like Rahul Gandhi hugging Narendra Modi? It was a masterstroke by the Congress leader. The Congress moves no-confidence motion against Narendra Modi and Rahul Gandhi goes to hug him. Stop these optics. Develop some sort of commitment in your heart for the weaker sections. You must develop some humanity and respect in your heart for those people who have not been given justice like Dalits for thousands of years.
Going to an iftar party, wearing a skull cap, putting dates in my mouth are a photo op, which you need to end. How will your photo poses satisfy a person whose son is in jail?
How will it satisfy a person who is discriminated against every day because of his caste and religion? There has to be some concrete change. Then only hearts will meet.
Aren't these secular parties (which you call hypocritical) still better than BJP?
Owaisi: I can give you a very long answer to this question. But will give you a simple example. Amit Shah as home minister in 2019 brought an amendment to the Unlawful Activities Prevention Act and made it very very stringent, taking it to another, obnoxious, level. A police inspector sitting in Delhi can call you and me a terrorist without even a court convicting. The Congress supported it.
Now, because of that amendment, you have numerous students and youths languishing in jails. You have old people, who cannot drink water from the glass, languishing in jails. A straw is not being provided to them. Spectacles are not given to people to read something in prison. You (Congress) created that Act when in power and supported the draconian amendment while in opposition. You please tell me what is the difference between BJP and Congress.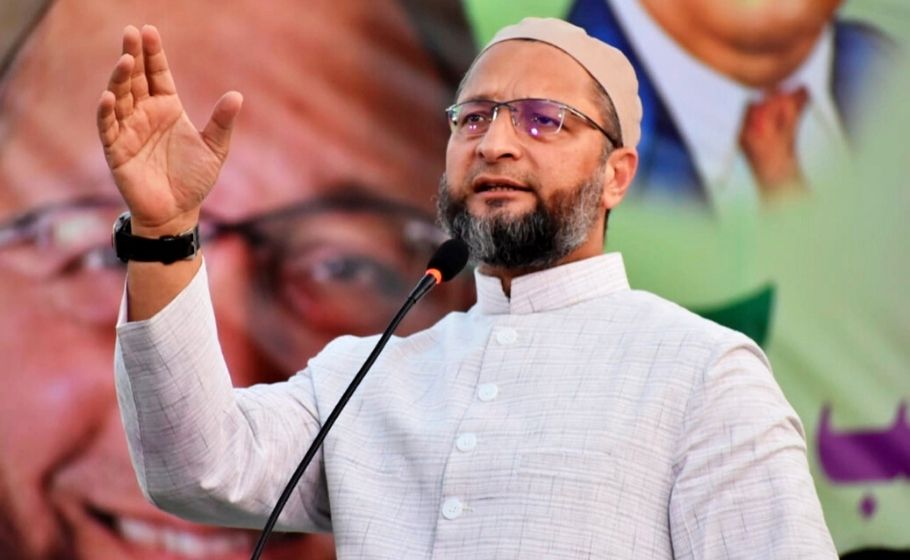 You cannot ask me to support you (Congress) to remove the other (BJP). What good are you, how good are you, please tell me.
The Congress is supporting Shiv Sena in Maharashtra. Shiv Sena is definitely communal. The Congress calls itself secular. Chief Minister Uddhav Thackery stands in the Assembly and proudly claims, "We demolished Babri masjid". What sort of message has it given to me? How should I feel as an Indian Muslim? What should any Indian who believes what happened on December 6 was a crime, feel?
By highlighting the problems and issues, you have become the voice of Muslims in India. Why have you not translated your words into actions?
Owaisi: When a cleric was lynched, I was the first person to go. Wherever such incidents of atrocities are happening on Dalits and Muslims, our party people are going there and protesting. As we speak today, one Muslim was lynched in Uttar Pradesh. Our party president is on his way to meet the family and demand justice. In Maharashtra, Imtiaz Jaleel had led a strong protest against encroachment on Wakf properties. In Jharkhand, our activities are on. In Seemanchal, we got five MLAs elected. You see the recent Assembly records, each MLA demanded that Purnia should be made the second capital of Bihar. They spoke about justice for Seemanchal. On the ground, the action is happening. But, unfortunately, it is not being reported in the media.
Is consolidation/polarisation helping check Hindutva or strengthening it?
Owaisi: There are certain weaknesses that need to be corrected. I am sure they will definitely correct those mistakes and weaknesses.
In Telangana, I am sure the KCR government will look into it and take up corrective steps. For example, in old Adilabad and old Nizamabad in Telangana (where communal disturbances occur repeatedly), the whole police department must have good professional police officers to keep the places peaceful.
What has Owaisi done for the community?
Owaisi: To be honest with you, there are things visible to one's eyes. I tell my opponents to go to the field and check what we have done in Hyderabad, whether it's in the field of education, health, equity, or honestly representing the problems in the Assembly and Parliament. We got various schemes for the minorities and bargained for more share in the budget. For example, you have more than 60,000 Muslim boys and girls in the residential schools set up by the TRS government on our representation. What is lacking in the Muslim community is education. This is a big achievement. MIM must be given credit for the creation of Urdu Academy and Minority Finance Corporation. The four per cent reservations still continuing in Telangana and Andhra Pradesh is our achievement. I am not claiming we've done everything but, we've done a lot and will continue to do more.
How do you interpret yourself? Where do you see your position in the national political map?
Owaisi: I don't stand anywhere. I don't have any desire to stand in one place. Wherever I am, I am happy. Till I live, I will be fighting elections, struggling, protesting, and agitating to ensure that Constitutional rights are given to the weaker sections, including Muslims, Dalits and adivasis. Not only that but to ensure that the Constitution is protected. This beautiful country has this beautiful thing called diversity. That needs to be protected. That is what I want. The Almighty Allah knows what is there in my heart. God made me an MP four times and MLA twice. I have to serve the people who made me their representative. As simple as that.
To be honest, I have made mistakes in the journey and every day I try to correct myself. The political journey will continue as it has been so far.
Are you willing to share power in any state including Telangana, where you have friendly relations with the ruling TRS?
Owaisi: I don't think that situation is there or it will arise in the future. But, politics is a very dynamic situation. It keeps evolving. Political parties cannot say this is what and it remains unchanged. So, I don't know what will happen in the future. I don't know how the situation will change. But, personally, I'm not interested in all these positions of power. But, MIM will take a decision, when such a situation arises.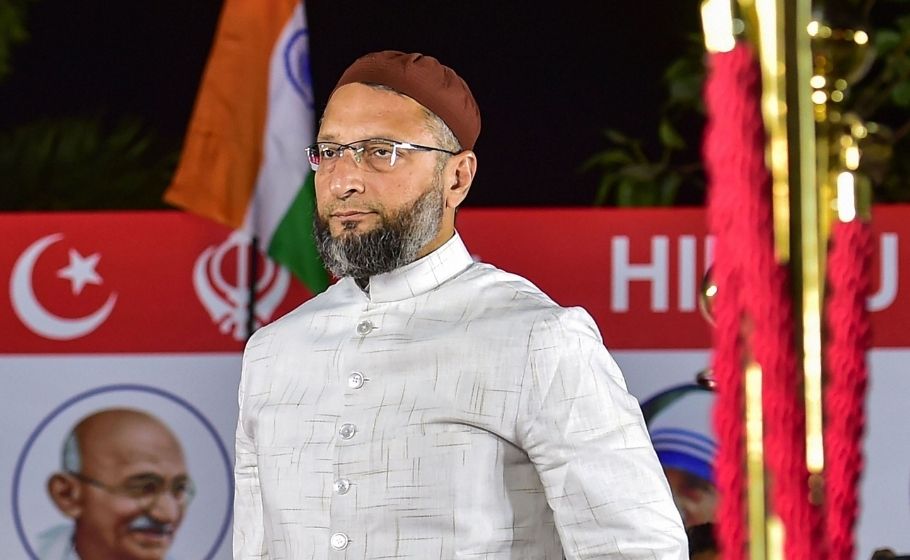 In Telangana, the TRS is very strong and KCR (K Chandrashekar Rao) is still the tallest leader. Of course, they will have to improve and correct their weaknesses. I'm sure a statesman like KCR would look into it.
Why are you contesting only three seats in Tamil Nadu? What is your strategy?
Owaisi: I left the decision to our local leadership in Tamil Nadu. I asked them to explore alliances and see what is the best for our party and the community. We are in alliance with Mr. Dhinakaran's party (AMMK).
In fact, DMK had invited me for talks for alliance and made me cancel my other programme. But, they went back at the last minute. I will reveal all the details at my public meeting in Chennai on March 12.
We contested in Tamil Nadu five years ago but didn't win. But we improved our strength there. So our local unit was very enthusiastic to contest.
We work not only for the victory of our candidates but also the alliance. We are always hopeful. The whole strategy is that independent political leadership should develop and to ensure that issues concerning Muslims and Dalits are addressed.
How have the Dravidian parties treated Muslims in Tamil Nadu? 
Owaisi: With due respect to the departed leaders (including MG Ramachandran and Jayalalithaa), what Muslims want is political empowerment. We are fighting for it.
Why are you not contesting in Kerala and Assam?
Owaisi: I have a consistent approach that I will not go to Kerala because in my opinion, the Thangal family has done tremendous and yeomen work for the uplift of each and every section of the society in Kerala. I have huge respect for them.
That is why I feel that under their leadership, Muslim League is representing every one and I don't feel I should go there. I will not go there (Kerala).
In Assam, Badruddin Ajmal Sahab is really doing great work through various ways — NGO, society. My best wishes to Ajmal Sahab. He would not only retain his present strength in the Assembly but I hope by God's grace, he will increase his strength in the Assembly.
Your Party is on an expansion spree in the country but headquartered in Hyderabad, it does not expand in Telangana beyond the capital city. Why?
Owaisi: It is wrong to say we have no presence outside Hyderabad in Telangana. We have over 100 ward councillors, close to 50 Zilla Parishad members and several ZP deputy chairpersons. We are strong at the grassroots level. We make decisions on contesting the polls based on the assessment of our actual strengths.
There are some people who say MIM should confine itself to Hyderabad. None can dictate terms to MIM to expand or confine to a certain jurisdiction. This is the language used by rowdies, who say this is my area, you stay in that area. The Constitution of India gave me the right to go anywhere.