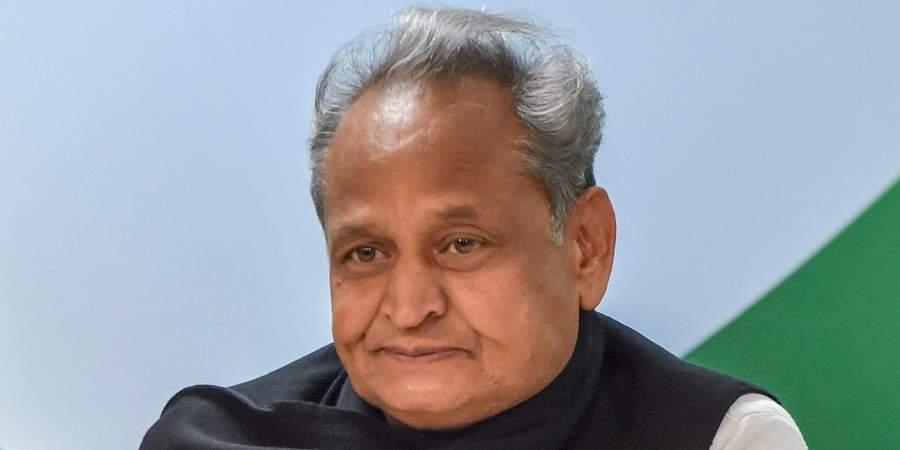 The Bharatiya Tribal Party (BTP) has announced it is withdrawing support to the Ashok Gehlot government in Rajasthan.
The declaration on Friday (December 11) comes after the Congress and BJP joined hands to deny an independent candidate, backed by BTP, for the district council chief's post in Dungarpur in the Zila Parishad elections.
Also read: Bid to topple Gehlot govt among Centre's feats during COVID: Rahul
BTP chief Chhotubhai Vasava expressed his dissatisfaction by tweeting: "BTP nek hai isiliye Congress BJP ek hai (BTP is good so BJP and Congress is one)." He then wished Gehlot and Prime Minister Narendra Modi on their "newfound alliance."
एक तरफ़ भाजपा के कार्यकर्ता पुनिया ने @BTP_India से जुड़े आदिवासी युवाओं-नेताओं और #TribalActivists को नक्सली कहा है तो दूसरी तरफ़ प्रतापगढ से कांग्रेसी रामलाल ने आतंकवादी कहा है.!
सच तो यह है कि कांग्रेस-भाजपा एक है.!#BJPकोंग्रेस_एक_है#हाँ_हम_नक्सली_है

— Chhotubhai Vasava (@Chhotu_Vasava) December 12, 2020
BTP had expected to win the district chief's post with support from the Congress, but the Congress, instead, backed the BJP candidate.
Also read: BJP demands CBI probe into Rajasthan 'horse-trading' video tapes
Vasava said the BJP and Congress "are together" and cautioned all the political parties across the country should take note of this alliance and "stay away from them in future elections."
Vasava also said the Congress would "weaken" the farmers' protests "as the entire debate would be Congress versus the BJP, pushing farmers' issues to the background."
The withdrawal of support of BTP will not impact the Ashok Gehlot-government as it has only 2 MLAs in the Rajasthan Assembly. The BTP had stood by Gehlot during his dispute with Sachin Pilot.