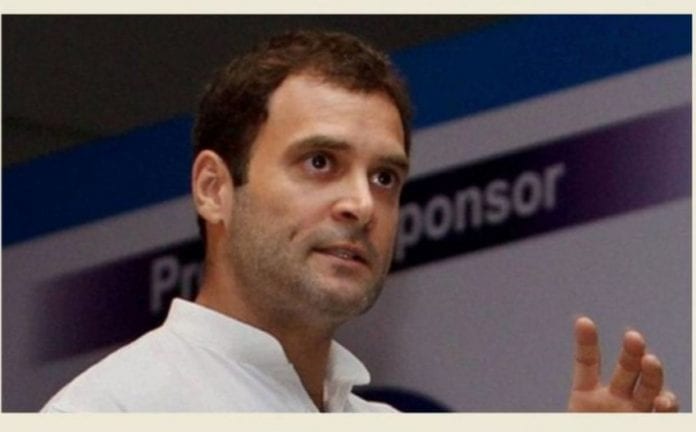 Sharpening his attacks at the Modi government, Congress leader Rahul Gandhi on Tuesday (July 21) said the alleged attempt to dismantle the Ashok Gehlot government in Rajasthan was one of the purported achievements of the central government during the COVID-19 pandemic.
In a sarcastic tweet, Rahul listed out in what he called the 'achievements' of the government in its 'self-reliant battle against coronavirus.'
"The achievements of the government in the time of Corona. February- Namaste Trump, March – toppling the government in MP, April – Lighting candles, May- Celebrating sixth anniversary, June – Virtual rally in Bihar, July – Attempt to topple government in Rajasthan. That is why the country is atmanirbhar (self-reliance)," he tweeted in Hindi.
The former Congress president has been attacking the government over its handling of the coronavirus crisis and questioning its planning behind combating the pandemic.
In a video on Monday, Rahul said the Chinese through the border conflict at Ladakh are actually attacking Prime Minister Narendra Modi's image of a strongman, and that Modi has ceded them India's land to save that image.