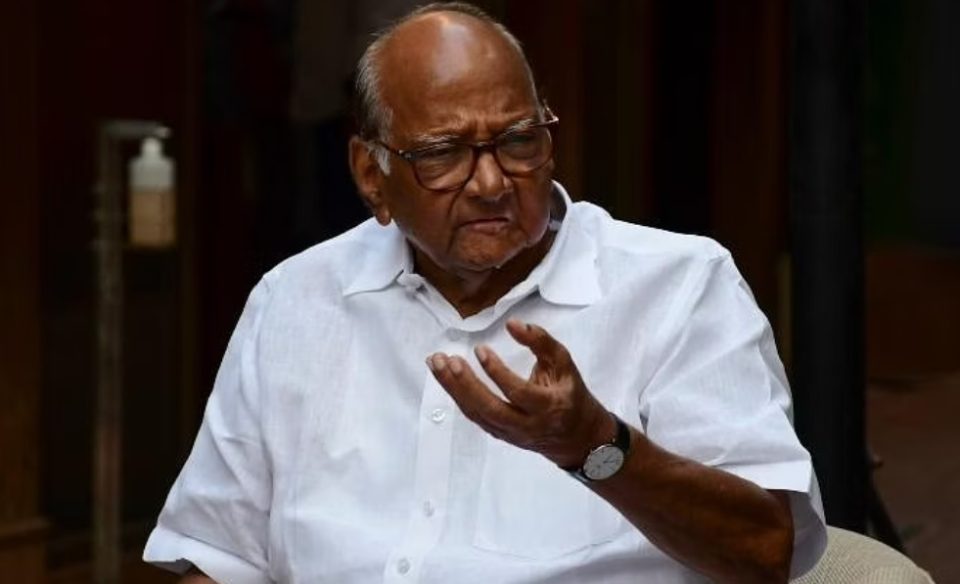 Claiming that the people in Maharashtra are seeking change, Nationalist Congress Party (NCP) chief Sharad Pawar said he will ensure that the constituents of Maha Vikas Aghadi (MVA) will contest the upcoming Assembly and Lok Sabha elections together.
Pawar was speaking to reporters after the newly-elected Congress MLA from Kasba Peth Assembly constituency in Pune city, Ravindra Dhangekar, visited the NCP chief at his residence in Pune. He said Dhangekar was elected by the common people in the bypoll in Kasba Peth, a BJP bastion, as he has been working for them for the last several years.
Asked whether a formula of contesting elections jointly will be repeated by MVA in the upcoming civic elections, Pawar said his NCP colleagues are studying this aspect.
"However, my efforts will be to ensure that the constituents of MVA remain together, take joint decisions, and face the state Assembly and Lok Sabha elections together," he said.
The former Union minister also said the people in Maharashtra are looking for a change.
Also read: BJP-NDA will win 2024 Lok Sabha, Maharashtra Assembly polls: Gadkari
"I am roaming in the state and the people are telling me that they want a change. They want us (the Opposition) to come together. These are people's sentiments," he said.
The MVA, formed after the 2019 Maharashtra assembly elections when Uddhav Thackeray fell out with old ally BJP, comprises the Shiv Sena (Uddhav Balasaheb Thackeray), NCP, and Congress.
In the Kasba Peth byelection, results for which were declared on March 2, Congress-MVA candidate Ravindra Dhangekar trounced BJP's Hemant Rasne by more than 10,800 votes.
After the poll outcome, Pawar had said the BJP's defeat in its bastion indicated that winds of change were blowing across the country.
In Maharashtra, the BJP shares power with the Eknath Shinde faction, recently recognised as the official Shiv Sena by the Election Commission.