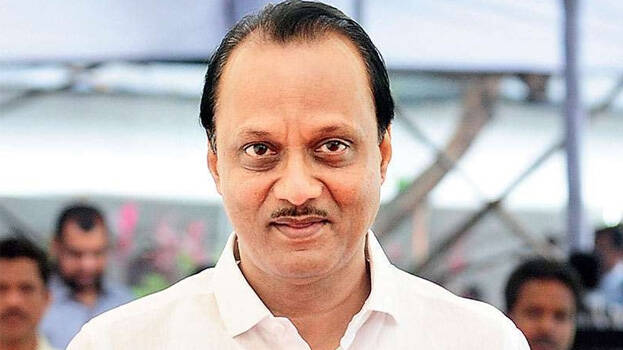 Shiv Sena (UBT) Rajya Sabha MP Sanjay Raut on Saturday said NCP leader Ajit Pawar was capable of becoming Maharashtra chief minister since he has vast administrative experience.
Raut has made this statement days after the two leaders engaged in a war of words. A key aide of Uddhav Thackeray, Raut also said some undeserving people had gone on to become CM of the state by engineering splits, an apparent reference to Eknath Shinde whose rebellion along with 40 MLAs in June last year brought down the Maha Vikas Aghadi (MVA) government.
Also read: Sanjay Raut to Ajit Pawar: I only listen to Sharad Pawar
"Who would not like to be chief minister? And Ajit Pawar is capable of becoming the chief minister. He has been in politics for so many years now and has been minister several times. He holds a record for having served as deputy CM for the most number of times. Everyone nurses an ambition to become CM," Raut told reporters.
Raut's statement comes a day after Pawar, during an interview with a media house in Pune, responded to a query on his chief ministerial ambitions by saying, "Yes, I would 100 per cent like to be (CM)." Queried on this, Raut said, "He (Pawar) has not expressed this desire for the first time. So my best wishes to him."
These remarks come amid intense speculation about Pawar's next political move, as the mercurial NCP leader cancelled some of his programmes recently, went incommunicado briefly and skipped the party's one-day convention in Mumbai on Friday. However, Pawar has said that he will be with the NCP till he is alive.
Also read: Ajit Pawar skips NCP convention in Mumbai, adds fuel to rumours of quitting party
Pawar and Raut had a verbal tussle recently after the latter's weekly column in Shiv Sena (UBT) mouthpiece Saamana dealt on a meeting between NCP chief Sharad Pawar and Uddhav Thackeray. Raut, in his column, claimed Sharad Pawar had told Thackeray that the NCP would never align with the BJP, though "if anyone takes a personal decision to leave, it is their individual issue".
Raut dropped the first hint of an unease in the Pawar family as he wrote in his last week's column that Sharad Pawar told him that there was pressure on some individuals to break rank. Hitting back, Ajit Pawar on Tuesday trained his guns on Raut and said some spokespersons of other parties were behaving like spokespersons of the NCP. The former deputy CM also said he would raise this issue whenever there is a meeting of the NCP.
(With Agency inputs)