Over 500 students from Maharashtra pursuing M.Phil, Ph.D., and preparing for other competitive exams claim that they have not received stipends for more than three months since March amid the coronavirus-enforced lockdown.
Around 503 students across the state were awarded fellowships under a special program Sarthi meant for Maratha/Kunbi community students.
The students who are pursuing either Ph.D. or M.Phil or preparing for MPSC/UPSC exams have not received their stipends for months, informed Kuldeep Ambekar, head of the Students' Helping Hand.
Advertisement
"These students are all across Maharashtra while some are in Delhi. Of the total 503 students, 146 of them are in Pune. No student has received even a single penny for the last three months. However, some of the M.Phil and Ph.D. students did not get it since December 2019," he said.
"We have been following up on this since September," he added.
Related news: Dalit girl commits suicide for 'being unable to join online classes'
About 225 such students were in Delhi for the preparation of competitive exams.
Ashwini Pawar, one of the students preparing for the MPSC exam and a beneficiary of the scheme told The Federal that he hasn't received her stipend for the past three months.
"I used to get ₹8000 per month stipend to support my education and preparation for the exams. However, I have not received the same for the last three months," Pawar said.
The tuition fees are taken care of by the government while the students get the stipend for their own expenses as well as study material.
"Though I am not in Pune right now, I have to pay the rent to the owner where I was living. Also, some of the expenses related to study material are pending due to the unavailability of the stipend. We are stuck now," she added.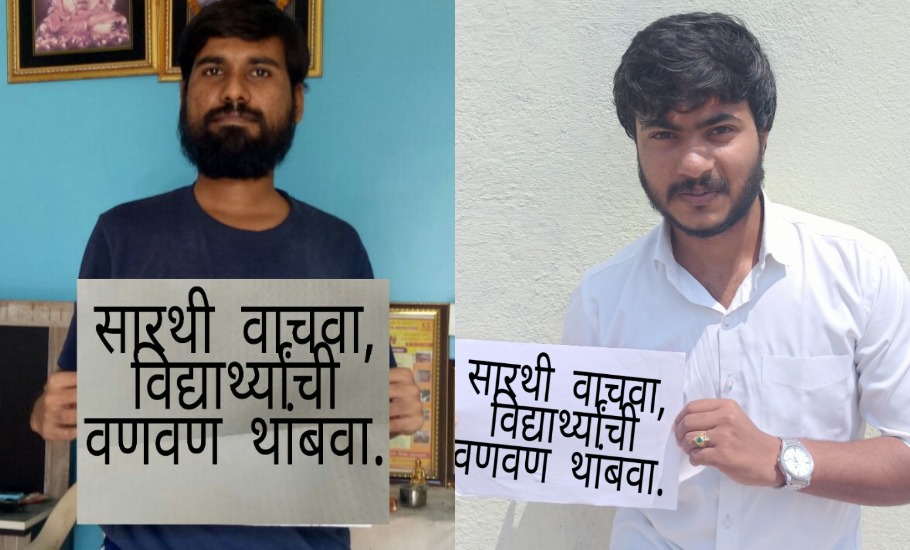 There are around 127 such students who have not received the stipend for over three months.
Most of the beneficiaries of the scheme belong to farming backgrounds and have very less or zero financial support from their families, said Ashwini.
Another student Sayali Patil said she had not received the stipend earlier but later got it for the month of April. However, she did not receive it for the month of May.
Shrinivas Bhise, a Ph.D. student studying in the Sociology Department of Pune University explained, "I was selected for this fellowship in the month of September. I had got my stipend of ₹31,000 for only two months and later I did not receive it. There are as many as 146 such students that are waiting for the fellowship and thus, our work is on stand-by. We can't use this time for our research as we are left with no money."
Related news: Peer-support, English training help cut drop-out rate in IITs, IIMs

The students are not allowed to work or teach outside which makes it even more difficult for them to financially support their research work.
Last year, the scheme was allotted funds of ₹50 crores by the state government.
Vijay Vadettiwar, the state's minister of social welfare had promised to give funds but nothing fruitful has come out of it. The students have written letters to Chief Minister Uddhav Thackeray asking for help, but only to get disappointed waiting for a response, informed Ambekar.
Meanwhile, Sarthi chief Ashok Kakade did not respond to the call when contacted by The Federal.