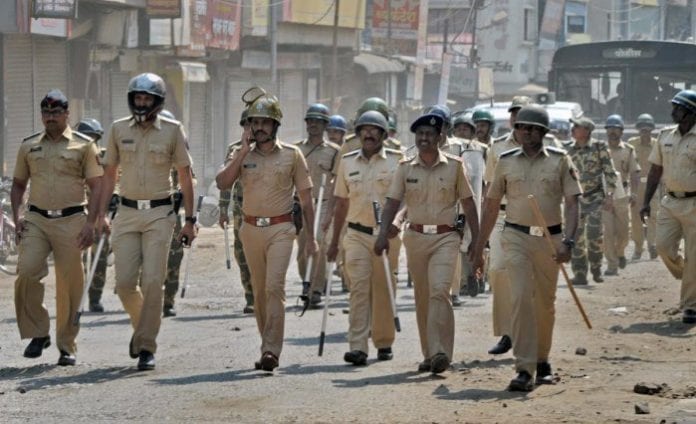 The Uddhav Thackeray-led Shiv Sena (UBT) on Wednesday (May 17) accused the ruling Bharatiya Janata Party (BJP) of trying to set up a "laboratory of riots" in Maharashtra to disturb social peace and polarise voters.
"May be they want to fight elections by dividing the society, just like they "broke the Shiv Sena" to form government in Maharashtra," an editorial in the Shiv Sena (UBT) mouthpiece Saamana said, referring to the split in the Sena last year following which Eknath Shinde became the CM with the BJP's support.
Also read: 1 dead, Section 144 imposed after violent clash in Maharashtra's Akola
"The people of the state need to be alert as they are surrounded by those who crave for power by side-stepping the Constitution, national unity, and religious coexistence," the Marathi publication claimed.
Communal clashes in Akola, Shevgaon
Maharashtra witnessed communal clashes on Saturday (May 13) and Sunday (May 14) in Akola city and Shevgaon village in Ahmednagar district, respectively, in which one person was killed and 13 others injured.
In another incident, members of a different religion allegedly tried to force their way into the famous Trimbakeshwar temple in Nashik district, prompting the state government to set up a Special Investigation Team (SIT) to conduct a probe into it.
The editorial in Saamana claimed since the time Eknath Shinde-Devendra Fadnavis coalition has come to power, the state has been witnessing religious and social tensions.
"In Maharashtra, the BJP and its supporters are trying to disturb social peace, polarise voters by setting up a laboratory of riots," it alleged.
Also read: Akola clash: More than 100 detained; internet shut; curfew relaxed in few areas
"Some issues can be resolved through understanding, but it looks like they want to fight elections by dividing the society, just like the Shiv Sena was broken to form the government," the Marathi daily said.
It said the recent incidents in Akola, Shevgaon, and Nashik were a cause of concern.
Social tensions were deliberately being created with political motives and this was being done in a systematic and planned manner, the editorial claimed.
"Despite Deputy Chief Minister Devendra Fadnavis saying he would expose the masterminds, nothing has happened," it added.
(With agency inputs)