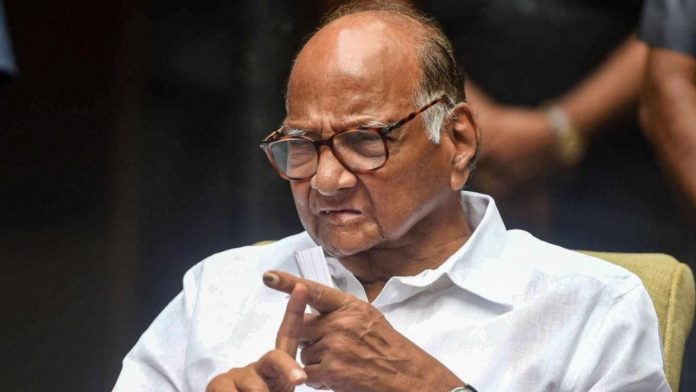 The BJP on Monday rejected NCP chief Sharad Pawar's statement regarding Maha Vikas Aghadi (MVA) allies being keen to contest the next Maharashtra Assembly elections together as his "personal opinion".
Maharashtra BJP chief Chandrashekhar Bawankule claimed there is confusion among MVA leaders as well as the public about "how far the alliance will go". He made this remark in the aftermath of Pawar's response to media queries whether MVA allies will contest the state assembly elections together next year.
Also read: Will ensure MVA contests Maha assembly and Lok Sabha polls together: Sharad Pawar
'Desire alone not enough'
When Pawar was asked this question amid reports of a power tussle within the NCP, the party patriarch said, "We are a part of Maha Vikas Aghadi today and there is a willingness to work together. However, desire alone is not always enough. The allotment of seats, whether there are any problems or not – all this has not been discussed yet. So how can I tell you about this?"
Reacting to Pawar's remark, Bawankule said, "What Sharad Pawar has said is his personal opinion on Maha Vikas Aghadi. Pawar sahib will soon know if those who are abandoned by their own people can really lead MVA. There is confusion among its leaders as well as the public about how far the Maha Vikas Aghadi will go."
While Pawar was non-committal, Shiv Sena (UBT) leader Sanjay Raut asserted that MVA will contest the next assembly elections together. "MVA will remain intact with Uddhav Thackeray and Sharad Pawar being its prominent leaders. In 2024, MVA parties will fight Maharashtra Assembly election together," ANI quoted Sanjay Raut, a key leader of Shiv Sena (UBT), as saying.
Also read: Sanjay Raut to Ajit Pawar: I only listen to Sharad Pawar
'Death warrant' issued: Raut
Raut on Sunday claimed the "death warrant" of the Eknath Shinde-led Maharashtra government has been issued and it will collapse within the next 15-20 days. Talking to reporters, Raut said his party was waiting for the Supreme Court verdict and expecting that justice will be done. He was referring to the top court's judgement pending on a batch of pleas including one seeking the disqualification of 16 Shiv Sena MLAs who revolted against the Thackeray's leadership.
"The government of the existing chief minister and his 40 MLAs will collapse in 15-20 days. The death warrant of this government has been issued. It is now to be decided who will sign it," said Raut.