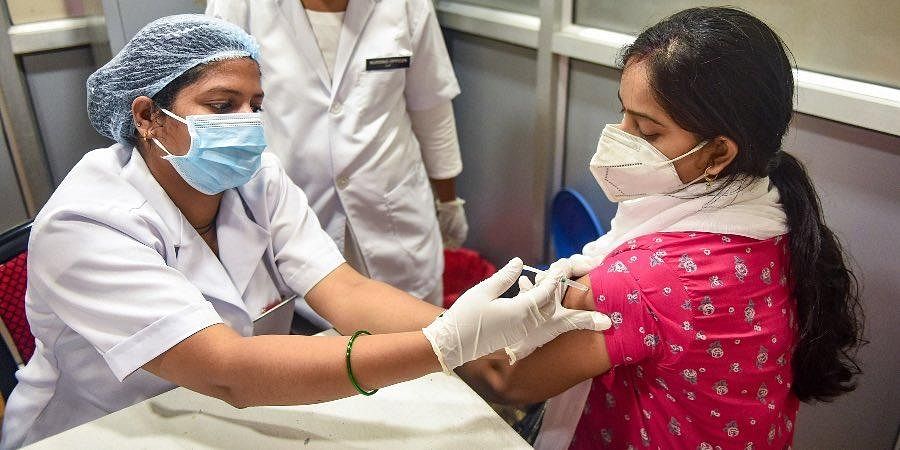 Why 'Jaya Bachchan' and 'Juhi Chawla' are getting Covid vaccine certificates in Gujarat
Primary health centres in Junagadh district found to be issuing fake certificates to meet inoculation targets
Primary health centres (PHCs) in Gujarat's Junagadh district have been found to be issuing fake Covid-19 vaccination certificates in the names of film stars and cricketers to meet their inoculation targets.
The matter came into light after four fake certificates were found being circulated in the social media in the names of film stars Jaya Bachchan, whose age has been shown as 23, Juhi Chawla aged 44 years, Mahima Chaudhary aged 22, and cricketer Mohammad Kaif, 57 years. All the vaccination certificates had the original photos of the celebrities printed on the documents.
Also read: Gujarat: After video goes viral, police arrest 7 for drinking alcohol in Rajkot
Fake certificates
According to the fake vaccination certificates, Jaya Bachchan received her first dose on July 30, 2021, the second on October 30, followed by the booster dose. The certificate issued against the name of cricketer Muhammad Kaif was produced by the same PHC in Junagadh.
The Motipara Primary Health Clinic in Junagadh issued a vaccination certificate to Juhi Chawla, who as per their records had received the dose during a vaccination drive in the district.
In the records of the Prempara Sub Health Centre, Mahima Chaudhary had received her first dose on July 30, 2022, the second on October 30, and the booster dose on August 25, 2022.
Interestingly, the birth date for all four was January 1 on the vaccination certificates while the birth year was different everyone.
Inquiry ordered
Following the revelation, Rachit Raj, the District Collector (DC) of Junagadh, ordered an inquiry into the incident. The DC has constituted committee with five members to probe into the matter. The committee shall be led by the Deputy Development Officer, who has been asked to submit report and recommendations within the next 15 days.
"Paramedical staff had issued bogus certificates in the name of a few celebrities, ostensibly to meet their vaccination targets. Those found responsible in this racket would face stern consequences and legal action," DC Raj told the media.
CMO excluded
Noticeably, the Junagadh District Chief Medical Officer has been excluded from the probe committee as the fake certificates were issued by a team of paramedics directly reporting to him.
Also read: Gujarat Budget 2023: ₹5 lakh crore infra push; no new taxes proposed
It is not clear yet as to why the PHCs of Junagadh were unable to meet targets.  However, PHCs across the state had faced issues initially as the covid vaccination drive in Gujarat was met with hesitancy in multiple parts.
Rumours of vaccine causing impotency, kidney failure, leg pain or even death were some of the common misconceptions about vaccination resulting into people shying away from Covid vaccine in Gujarat.