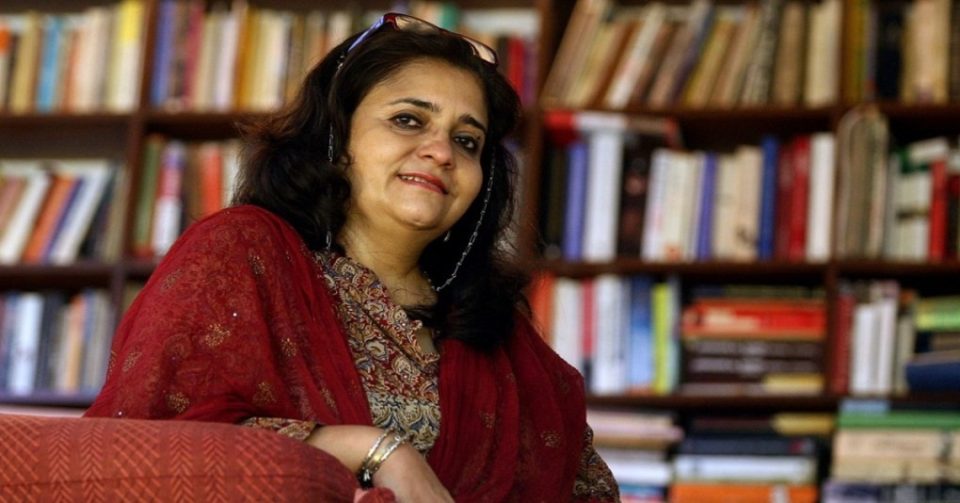 Gujarat HC rejects Teesta Setalvad's bail plea, orders activist to surrender at once
The Gujarat High Court on Saturday (July 1) denied regular bail to activist Teesta Setalvad in a case of forgery and fabrication of evidence related to the 2002 Gujarat riots. The court has ordered Setalvad, a human rights activist who was out on interim bail, to surrender immediately.
Justice Nirzar Desai, while hearing the appeal on June 30, also turned down the request made by the activist's lawyer Mihir Thakore to stay the operation of the judgement for 30 days to allow Setalvad to move the Supreme Court.
"In view of the aforesaid discussion, the present application stands dismissed. The applicant, who is on interim bail, is directed to surrender immediately," Justice Nirzar said in his ruling.
2022 arrest
Setalvad, who was one of the first activists to take up the cases of the victims of the Gujarat riots in 2002, was first arrested on June 25, 2022. She is a founding trustee and secretary of the NGO Citizens for Justice and Peace (CJP) founded in the wake of the 2002 riots. Since then, the organization has been largely involved in providing legal assistance to victims of the riots across Gujarat.
Notably, following the Gujarat High Court ruling, Setalvad is staring at arrest for the second time within a year.
In 2022, the arrest order against Setalvad followed an FIR filed by the Detection of Crime Branch, Ahmedabad, which accused her of conspiring to falsely implicate innocent persons in connection with the 2002 Gujarat riots.
Following that, she was arrested along with co accused in the case, former IPS officer RB Sreekumar. Setalvad was remanded in police custody for seven days and thereafter sent to judicial custody on July 2, 2022.
Also read: Know more about Teesta Setalvad, who fought for Gujarat riot victims
SC order
The arrest warrant against Setalvad and Sreekumar came just a day after the Supreme Court dismissed a plea by Zakia Jafri, wife of late Congress MP Ehsan Jafri, who was among those killed in Gulbarg Society area of Ahmedabad during the 2002 riots.
Jafri's petition was against the clean chit given to then Chief Minister Narendra Modi and others over allegations of conspiracy in the riots.
"The proceedings pursued by the applicant is to keep the pot boiling, obviously, for ulterior design. So, all those involved in such abuse of process need to be in the dock," the Supreme Court had stated.
Noticeably, this is not the first case filed against Teesta Setalvad related to the Gujarat riots. In 2006, she, along with 10 of her associates, were charged of hurting religious sentiments, fabricating false evidence, and trespassing on burial places, among others.
The case came after the Panchmahal district police charged Setalvad and her associates of carrying out an unauthorized digging of a makeshift burial ground in Pandarva village in the district, where 28 bodies of riot victims were buried.