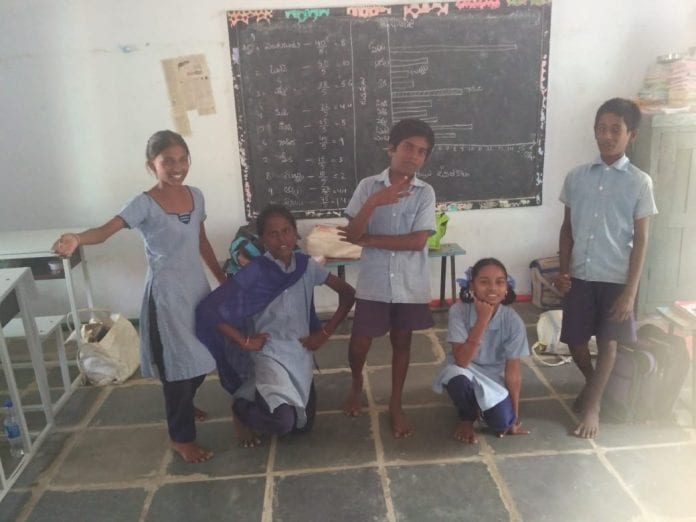 For years, Jarpala Kumar has been teaching English and life skills to students, mostly children of farmers, in Rayagudem village in Khammam, Telangana. All along, he had focussed only on their studies. But now, he has realised the need to understand their personal issues and help them evolve as confident individuals.
This change in attitude is a result of playback theatre, a form of improvisational theatre in which performers listen to audiences' stories and enact them on the spot. Kumar was among 17 educators from Khamma to be trained in the technique that was evolved by Chennai-based Sterling Playback Theatre called 'Ul Ondru'.
"All along I have only wanted to help them move up the ladder by studying and communicating, but I have realised it is not that easy. They hail from families where none has been to school and this can be a barrier as they have little motivation to study," he says. Thanks to the theatre experience, he is now able to overcome any doubts the students have about their capability or uncertainties they feel about the future.
The technique looks at making one express their innermost feelings, and for teachers, it aims to deepen their understanding of teaching and education.
Kumar's experiences and the changes other educators like him have undergone after the sessions held from November 2018 to March 2019 has been published in a paper titled 'Playback Theatre: Redefining the purpose of education among educators in Telangana', which was presented at the International Playback Theatre Conference held in Bengaluru from December 4 to 8.
Also read | Bengaluru's theatre circuit is experimenting with intimate spaces
The paper assessed the impact of the exercise in 15 villages in Khammam in Telangana where children in primary and secondary classes were undergoing English and life skills training by the educators. Their educators were from the same district — 17 of them training over 3,000 students who were mostly first-generation learners.
This kind of theatre helped a nine-year-old Class 4 student talk about the pain of being wrongly punished by his teacher when he was in Class 1.
Victoria Niveditha, who trained the educators and students, says, "The student expressed his anguish for undergoing a punishment for no fault of his — a rap on his hand that left his right hand scarred. He told the audience he had to hide it from everyone, as the teacher had told him not to talk about it. He cried when he came out with it in front of everyone after suppressing it for three years."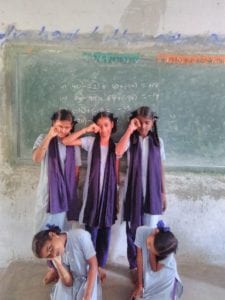 She explains that since theatre deals with real situations and issues, it brings about a sense of realisation among the audience on how their actions affect others. "By the end of this session, teachers decided that they would be more careful," she adds.
Immaculate Mary, co-founder and academic director, Ignis Careers, that has been conducting the rural fellowship project since 2010 where educators from within the community like Kumar are engaged to train and mentor children, says they introduced playback theatre almost a year ago to redefine education.
Also read | Politics and theatre: A story of the oppressed in Bengal
"You don't have to rehearse for this form of theatre as you just have to listen to stories from the audience and enact them. It has helped teachers and students connect, and teachers have realised that education is not about themselves, but about the students. They look at students with empathy and aim for their holistic development. The students on their part have become more confident about writing, especially slow learners who have stopped worrying about making spelling mistakes."
Theatre, which originated in the West, is finding takers across India like in juvenile homes and homes for children needing care and protection run by Tamil Nadu government. Several psychologists also turn to it for its therapeutic value.