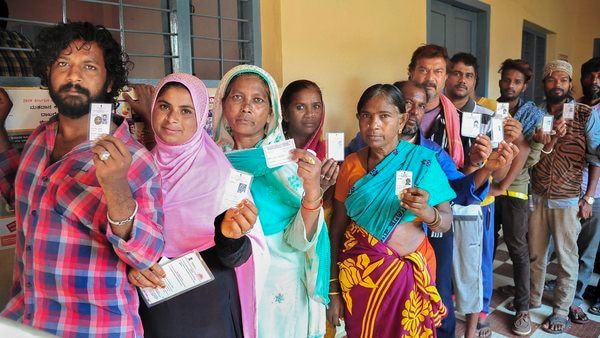 Polling for the Vellore Lok Sabha constituency was completed peacefully on Monday (August 5), with sporadic incidents of glitches in Electronic Voting Machines being reported from booths.
The election for Vellore constituency, which was initially scheduled on April 18 along with 38 other constituencies in Tamil Nadu, was rescinded over reports of use of money to abuse the election process.
The results of the election will be declared on Friday (August 9).
The Vellore Lok Sabha constituency consists of Vellore, Vaniyambadi, Gudiyatham, Kilvaithinankuppam, Annaikattu, and Ambur Assembly segments.
Of the 28 candidates, the key were AIADMK's AC Shanmugam and DMK treasurer Durai Murugan's son DM Kathir Anand.
Actor-turned-politician Kamal Haasan and TTV Dhinakaran's party AMMK did not contest in the election alleging the use of money power by other political parties.
Also read: In Vellore Lok Sabha election campaigning, parties keep it regional
As per the Election Commission, about 63.94% turnout was recorded until 5 pm. The final figures would be declared later in the day, it said.
Chief Electoral Officer Satyabrata Sahoo said, of the 1,553 polling booths in the constituency, as many as 133 booths were identified as sensitive and additional police force was deployed.
A ruckus was reported in the afternoon when DMK workers alleged that AIADMK workers had bribed voters in some polling stations. After police intervened, the workers dispersed.
In a separate incident, DMK cadres caught hold of two alleged AIADMK members who attempted to cast vote for the second time in a polling booth in Vaniyambadi. The two men were handed over to police and further investigations are on.
A day before the election, election officials came to know that computers, a printing machine, photocopying machine and a scanner were missing from a polling booth in Gudiyatham. Police have registered a separate case in this regard and investigations are on.