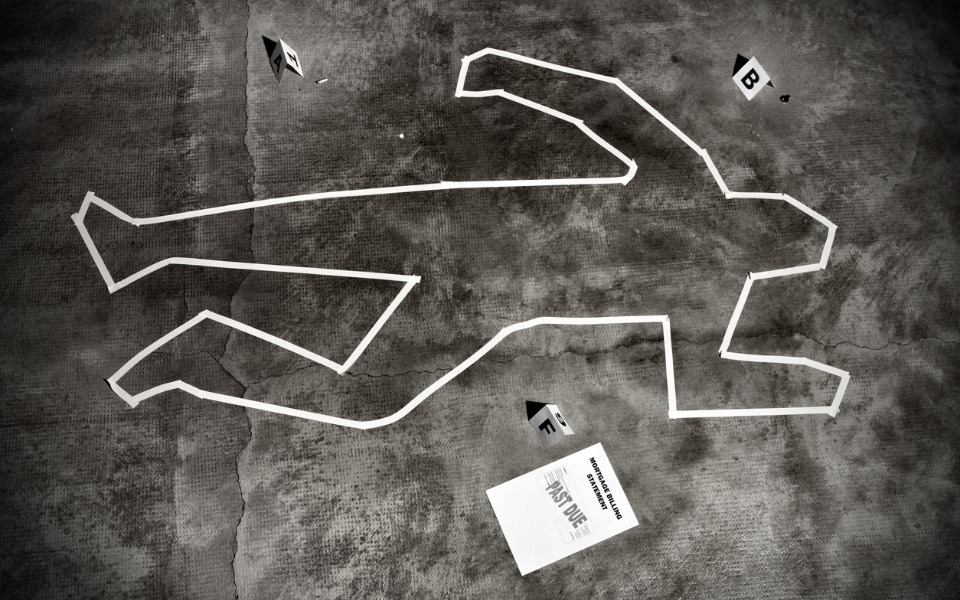 TN: On bizarre advice, Salem woman kills self to help children get govt aid
In a heart-rending incident in Tamil Nadu's Salem, a 39-year-old woman, threw herself in front of a moving bus in the hope that her death would help her children get financial assistance from the government.
The video of the incident that occurred on June 28, was captured on CCTV camera, and has gone viral on social media.
According to reports, the woman named Papathi was working as a contract cleaner at the Salem District Collectorate and was earning a salary of ₹10,000 per month. Her husband deserted the family 15 years ago, and she bore the burden of taking care of her two children and her elderly mother.
Also read: Senior TN police official dies by suicide
However, the stress of paying the tuition fees for her daughter, studying in the third year in a private engineering college, and for her son, doing his first year architecture in a private polytechnic college, proved to be too much. She is supposed to have approached different people for a loan to pay the fees.
One of her acquaintances is said to have come up with the bizarre idea that the government would give financial aid to her family if she killed herself.
The police initially thought that Papathi's death was an accident.
However, on examining the CCTV footage in the area where she died, they discovered that she had thrown herself in front of the bus. The police, upon investigating further, found that she had committed suicide in the hope that it would result in compensation that would help her children's education.
Also read: Rajasthan: NEET aspirant dies by suicide in Kota; takes 2023 toll in coaching hub to 16
Police converted the accident case to a suicide case, and said that only accident victims could get compensation.
It looks like the mother's sacrifice has been in vain, and the family is left without its sole breadwinner. They are now dependent on help from the government and society.
(Suicides can be prevented. For help please call Suicide Prevention Helplines: Neha Suicide Prevention Centre – 044-24640050; Aasara helpline for suicide prevention, emotional support & trauma help — +91-9820466726; Kiran, Mental health rehabilitation — 1800-599-0019, Disha 0471- 2552056, Maithri 0484 2540530, TN health helpline 104 and Sneha's suicide prevention helpline 044-24640050.)