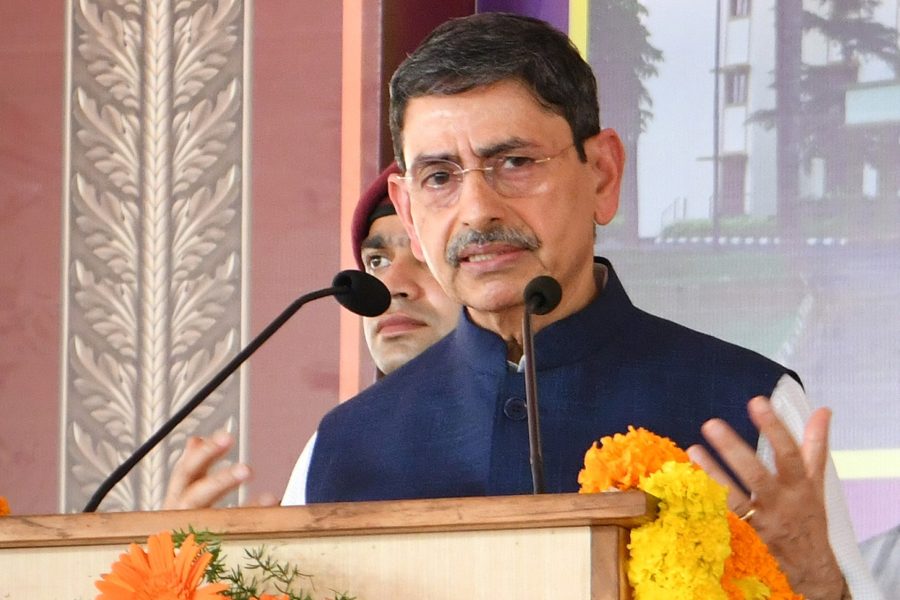 In yet another apparent attack on the ruling DMK, Tamil Nadu Governor RN Ravi has said though there is a lot of talk about social justice, Dalits in the state continue to face atrocities every other day.
Ravi made the remark in his address at the release of the Tamil versions of Modi@20: Dreams Meet Delivery and Ambedkar and Modi — Reformer's Ideals, Performer's Implementation in Chennai on Sunday.
He added that had the nation listened to Dr BR Ambedkar, Partition could have been averted, or it would not have been as traumatic as it was — millions died and several millions were displaced.
Atrocities against Dalits
Atrocities against Scheduled Castes range from throwing human faeces in the water tank of a Dalit colony, public humiliation, assault, barring entry into temples, and discrimination at Anganwadis, he said, seeking to corner the ruling party over its avowed ideals of social justice.
Also read: DMK suspends office-bearer for derogatory remarks against Governor Ravi
He said the response of the law enforcement and criminal justice system was awful when it came to crimes against Dalits in the state. The conviction rate was just 7% in rape cases of Dalit women.
Referring to a Comptroller and Auditor General of India report, he said 30% of the Centre's funds for building houses for Dalits remained unspent and a major component of the rest of the funds got diverted for other purposes.
"Had we listened to Ambedkar…"
He claimed that earlier, Ambedkar was used for the purpose of political mobilisation, but "thanks to Prime Minister Modi, we have started talking about him." Some people used to swear on Ambedkar's name, either to accuse the other person over some issue or to praise oneself, he added.
Hailing Babasaheb as a great nationalist, Ravi said when the British regime tried to create a separate electorate for SC/ST and thereby divide society further, Ambedkar stood like a rock and did not allow that. When Muslim League started demanding Pakistan, the Indian National Congress thought that they could manage the matter, but Ambedkar forewarned against it.
Also read: DMK wants RN Ravi gone; here's the party's history with governors
Citing a book by the architect of the Constitution, Pakistan or the Partition of India, written before the nation's partition, the Governor said: "Had we listened to him, perhaps Partition could have been averted, or it would not have been as traumatic (as it was) — millions died and several millions were displaced and rendered homeless. But, we did not listen to him."
Ravi Vs. DMK
Union Minister of State for Information and Broadcasting, L Murugan, Anna University vice-chancellor R Velraj, director of IIT-Madras V Kamakoti, and former vice-chancellor of TN Dr MGR Medical University, Sudha Seshayyan, were present at the event.
Last month, Ravi walked out of the state assembly following a face-off with Chief Minister MK Stalin over the former's customary address to members of the house in its first session of the year.
Also read: All-out war between DMK & BJP over Governor's moves
In his address, Ravi skipped a few portions of the draft prepared by the government, prompting Stalin to move a resolution to expunge from records all such comments made by the governor that did not conform to the draft.
(With agency inputs)