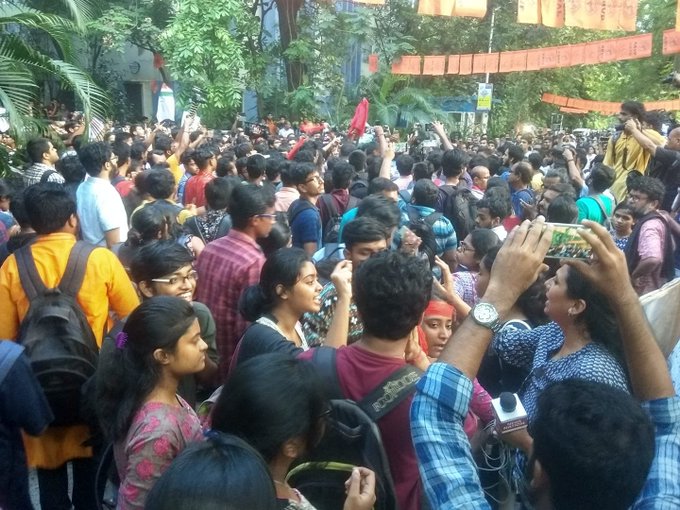 The government doctors in the state are planning to go on an indefinite strike starting today (October 25), to urge the government to fulfil their various demands including salary hike and appointing a sufficient number of doctors, said the Federation of Government Doctors Association here on Thursday (October 24).
The demands also include 50 percent quota in PG courses and counselling for PG postings.
The association said that except for emergencies, none of the medical services like out-patient services, surgeries and in-patient treatment will be carried out during the strike.
"Doctors attending emergencies will not sign the register," said Dr Sundaresan, one of the convenors of the association.
On August 27 this year, the association had organised a token strike demanding time-bound promotions for doctors. Around 15,000 doctors took part in the protest.
ALSO READ: 'Doctors For You' offering medical care, sanitary pads in flood-hit Patna
"During the token strike the health minister promised us that our demands will be addressed within six weeks. But, the deadline lapsed on October 8. When we enquired about the steps taken, we were not given a proper reply. So we announced that we would go on a strike on October 9. But, permission for the same was denied as the election code of conduct was in force," Sundaresan said.
"In states like Bihar, Rajasthan and Puducherry, government doctors get their pay band promotions in 4th, 9th and 13th years. But in Tamil Nadu, doctors get their promotion only in their 8th year with an increase of just ₹300. They will get promoted a second time only in the 15th year. It is in the 20th year that we will get a proper raise coupled with promotions," he said.
Besides, the state government has laid off doctors on account of which existing doctors are overburdened with work, he added.
"We feel cheated. We hope, only if the chief minister interferes, our problems will get solved. We know it's wrong to go on a strike when dengue is prevalent. But we apologise to the public," he said.
Dr N Lakshmi Narasimhan, state president, Service Doctors and Post Graduate Doctors Association said that the gross disparity in the income level between Tamil Nadu government doctors and their counterparts in other states and the Centre, shows that doctors here are exploited.
ALSO READ: Difficult to diagnose: What doctors say, what patients hear
"After 12 years of completion of service, a doctor, irrespective of whether he is a specialist or a superspecialist, gets a salary of just ₹80,000. But a doctor, with a similar experience employed with either the Centre or another state government draws a salary of ₹1,23,000," he said.
Justifying the pay hike demand, he said the association is just demanding the implementation of the Government Order (GO) that was issued in 2009, promising a pay hike.
On the demand for 50 percent quota in the PG courses and counselling for the PG postings Lakshmi Narasimhan added, "In most of the government medical colleges, the PG courses are being attended to by students from other states. If this continues, there will be no super-speciality doctors in the state 10 years down the line."