"Sirai ungalai sidhaikkaadhu, sedhukkum" (prison would not damage you, but help you grow), wrote popular Tamil lyricist Vairamuthu in a letter to Suba Veerapandian, a Dravidian ideologue and founder of Dravidar Iyakka Tamilar Peravai, when the latter was sent to prison under POTA Act in 2002.
The words of the celebrated lyricist ring true for millions of incarcerated individuals who find mental solace in writing while awaiting trials or serving sentences. Prisons which have undergone a sea change- from being torturous correctional facilities to rehabilitation centres providing inmates education facilities, libraries, bakery units as well opportunities to appear in graduation exams and turn entrepreneurs, irrespective of times, have churned out works of literature. The topics have been vast- from the vagaries of the tormented mind, sexual fantasies, the trauma of jailed life to freedom struggles and nationalist literature.
The writings from behind the dark walls have given us invaluable global works like Papillon (1969) and 120 days of Sodom (1904), based on the turmoil of the mind.
Prison writings in pre-Independence era
But prison writings in the Indian context had more varied sub-texts like non-violence, patriotism and revolution. The writings of Gandhi, who considered jail as a temple are different from that of Jawaharlal Nehru.
During his time in Yerawada Jail, Gandhi wrote more about the things one should follow in his/her life such as truth, ahimsa (non-violence), brahmacharya (celibacy), tolerance, etc. Later those observances were published as From Yeravda Mandir in 1933. Nehru during his time in various prisons wrote about the various aspects of humankind history. They were later published as Glimpses of World History (1934).
Bhagat Singh's The Jail Notebook and Other Writings which was published posthumously, shows his interest in French and Russian literature, which could be the reasons behind his urge to bring a revolution of same kind on Indian soil.
While these prison writings emerged during the freedom struggle, a similar trend was seen in Tamil Nadu.
Related news: Sathankulam police shocker: Another case of custodial death comes to light
The first prison writing found in Tamil is of Subramaniya Siva, one of the freedom fighters who was closely associated with V O Chidambaram Pillai, the first Indian who started a shipping company against the British.
Siva's Sirai Vaazhkkai (1924), is a collection of his experiences he faced in various jails between 1908 and 1922.
"When Siva was kept in Trichy jail between 1908 and 1912, he used to chat with his fellow prison mates on spiritual topics. That made him to write a book called Sachidananda Sivam. He dedicated the book to his wife Meenakshi. In the preface, he urged readers to help his wife make ends meet by buying the book. 'Other than this book, I don't have anything else to give her which will make her happy,' wrote Siva," said historian Rengaiah Murugan.
The prison writings published during the freedom struggle mostly spoke about the inhuman living conditions in jails. Those writings were always non-fiction and autobiographical.
Writings by political activists 
While the pre-Independence era saw most of the prison writings being written by freedom fighters, the corpus of prison writing later was churned out largely by political activists – the topics ranging from communism, dravdianism, naxalism to Tamil nationalism.
The first such book to be published after Independence was CA Balan's Thookku Mara Nizhalil (In the Shade of the Tree).
"Balan was a popular trade unionist in Tirupur during the 1950s. The companies and the police many a time tried to put him behind the bars, but all their attempts were futile. He, however, was later falsely charged for murder and sentenced to death. As a death row convict, he got the opportunity to meet fellow death row convicts and know their stories. After some years, the charges on him proved wrong and he was released. He then put his experience and the stories of other inmates in his book," said journalist P Thirumavelan.
The late DMK patriarch M Karunanidhi too put his prison experiences in a book titled Aaru Maatha Kadungaaval.
"The book is a result of his time in jail during the Kallakkudi struggle. His experiences in jail goaded him to introduce prison reforms like debates and skits for inmates," said Thirumavelan.
Then there were books like Suvarukkul Sithirangal and Kambikkul Velichangal, both written by former Maoist leader Thiyagu, who is now a general secretary of Tamil Thesiya Viduthalai Iyakkam. The book talks about the struggles of inmates and issues like rights of prisoners, problems in running a magazine, establishing inmates association and organising rallies in support of LTTE (The Liberation Tigers of Tamil Eelam).
Related news: Are Uttar Pradesh jails safe for convicts?
Suba Veerapandian, wrote his prison experiences in his book Athu Oru POTA Kaalam. He also fictionalised his experiences in Idaivelai, the only prison fiction in Tamil so far.
MDMK chief Vaiko's book Siraiyil Virindha Madalgal though written during his prison time at Vellore in 2001 under POTA, is not particularly about his prison experiences, but rather a collection of his writings about the books he read in jail, his letters and statements.
There, however, is a lack of books written by women political activists. Poet and PMK's state treasurer Thilagabama's Velichathai Siraippaduthiya 14 Naatkal, could be called the first book penned by a woman in this genre. She has written down her experiences in prison after getting arrested for her protest against TASMAC shops.
Books espousing causes 
Some of the prison writings were later turned into documents espousing causes. The book Chittibabuvin Sirai Diary is one such work.
Written by C Chittibabu, a former DMK Mayor of Chennai and also a two-time MP, one needs a heart of stone to read this book, as Suba Veerapandian once said in one of his speeches.
"During the Emergency in 1976, major DMK leaders were arrested across Tamil Nadu. The present party chief MK Stalin too was not spared. Along with Stalin, Chittibabu too was arrested and put in prison. Chittibabu has recorded all the torture meted out to them on a daily basis. Later, it was dismissed that the diary was not written by Chittibabu. But then, justice MM Ismail Committee verified that it was actually written by Chittibabu himself. Chittibabu died inside the prison. His diary later became an evidence of police excesses before the committee," he added.
Rajiv Gandhi's assassins Nalini Murugan and Ravichandran, too have published books titled Rajiv Kolai: Maraikkappatta Unmaigalum Priyanka Nalini Santhippum and Rajiv Gandhi Padukolai: Sivaraman Top Secret.
Another convict Perarivalan's book Thookku Kottadiyilirunthu Oru Muraiyeettu Madal is being used as a work against abolishing capital punishment.
The book Lock Up written by M Chandra Kumar, an auto driver in Coimbatore, chronicles his ghastly experience in police custody when he was in Guntur jail as a teenager. The work was later adopted into Tamil film Visaranai (2016) which competed for the Oscars. The book speaks against police torture and custodial deaths.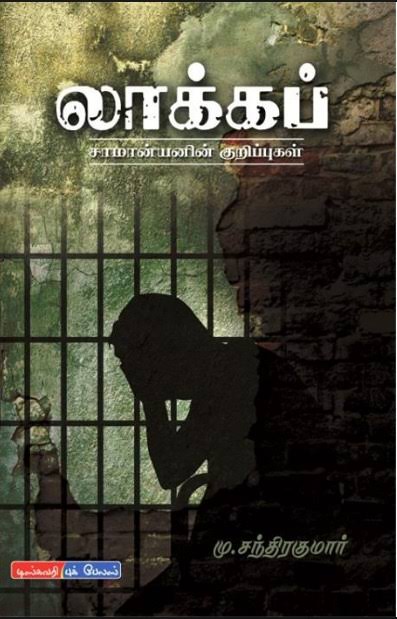 "Though the later day prison writings have some amount of recordings on custodial tortures, most of them speak about the world which is outside of the jail. Likewise, we also lack fictionalised prison works like 'Mathilukal' by Vaikkom Mohammed Basheer in Malayalam," said Thirumavelan.