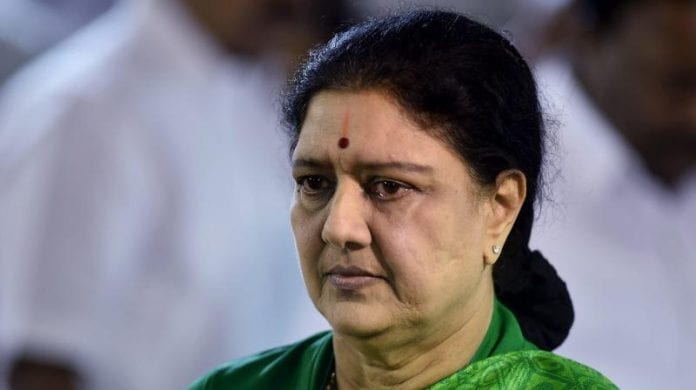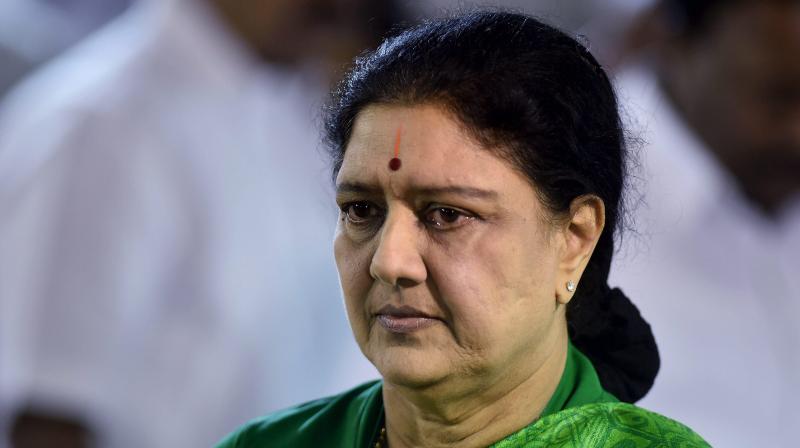 Former AIADMK leader V K Sasikala was on Thursday (January 21) diagnosed with Severe Acute Respiratory Illness (SARI), a day after she was rushed to a Bengaluru hospital after she complained of breathlessness.
Doctors treating the incarcerated leader said her condition is stable and she will get a discharge in 2-3 days. Sasikala, 66, had fever, cough and was feeling breathless when she was brought to the Bowring Hospital on Wednesday. Her COVID-19 test came negative, but she was diagnosed with SARI.
Sasikala's jail term ends on January 27, 2021. The former Jayalalithaa aide was sentenced to four years in prison in a disproportionate assets case.
Also read: Sasikala has no chance of rejoining AIADMK: Palaniswami
Sasikala's nephew and AMMK president T T V Dhinakaran said "The jail authorities first took her to the healthcare centre inside the prison. Her oxygen level was below normal and so she was rushed to a hospital. There is no need to panic."
Sasikala is likely to come out of the jail as scheduled on January 27.
Sasikala and J Jayalalithaa were accused of amassing disproportionate assets of about ₹66.65 crore when the latter was Chief Minister of Tamil Nadu between 1991 and 1996. In 2013, Jayalalithaa was convicted and sentenced to four years of simple imprisonment by a special court. The court also told her to submit a fine of ₹100 crore. Jayalalithaa had to resign as the Chief Minister of Tamil Nadu. Besides Jayalalithaa, the other three accused — VK Sasikala, VN Sudhakaran, and J Ilavarasi — were also convicted. They were awarded a fine amount of ₹10 crore each.
Also read: Renewed battle in AIADMK as Chinnamma set to play Amma card
Jayalalithaa then moved the Karnataka High Court, which acquitted her of all charges. However, in 2017, the Supreme Court upheld the special court verdict and all the four were convicted. The charges against Jayalalithaa were abated after her death on December 5, 2016.