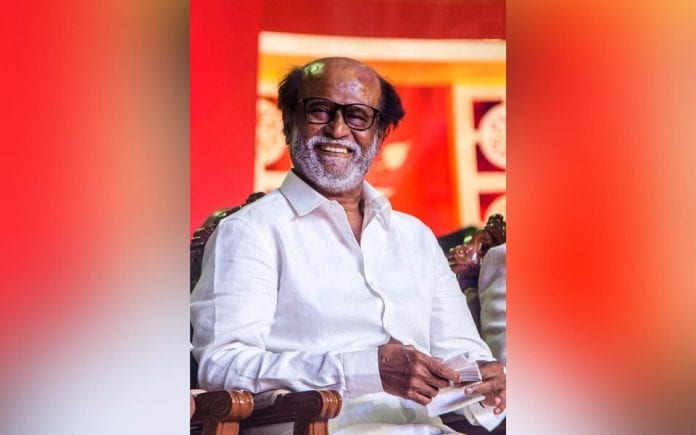 Actor Rajinikanth's comment on templating readers on the basis of what literature they read on Wednesday (January 14) at the 50th-anniversary celebrations of Thuglak magazine in Chennai has created a furore online and offline.
Speaking at the event, Rajinikanth said those with Tamil daily Murasoli in their hands are considered Dravida Munnetra Kazhagam (DMK) supporters. The 69-year-old actor added that people consider those who read Thuglak as intellectuals. Rajinikanth's comment has stirred a hornet's nest as Murasoli is DMK's party mouthpiece and Thuglak magazine – founded by actor and satirist Cho Ramasamy – advocates right-wing ideas.
However, how much do these publications feed the intellectual hunger of readers?
Journalist P Thirumavelan believes that these publications helped cadre become politically conscious and intellectually aware. "Tamil Nadu has seen three kinds of political movements, nationalism, Dravidianism and Communism. Magazines like Swadesamitran, Navasakthi, India were helped to spread nationalistic ideas. Dravidian movements had Kudi Arasu, Viduthalai, Dravidan, Dravida Naadu, Murasoli, etc. Communist parties had Janasakthi, Sama Dharmam, etc. Of late, Dalit movements had their own mouthpiece such as Paraiyan. At a time when education was restricted to a particular caste, these party organs educated the masses who were denied formal education," says Thirumavelan.
Also read: Social, political decay rife, says Rajini as he recollects Cho's 'fearless' journalism
Many also feel that the contributions made by Dravidian party organs in educating the masses should be lauded.
"For instance, take Kudi Arasu, a weekly magazine published by Periyar. Between 1925-30, the magazine translated the works of great scholars like Bertrand Russell, Bernard Shaw and Voltaire among others were published. That was a time, even when the intelligentsia found it difficult to find such an amount of knowledge in Tamil," says Thirumavelan.
Though newspapers came into existence between 1500-1600, it was only after 1850 that newspapers had a widespread presence. It was only after 1920 that these newspapers reached out an ordinary person. In India, between 1900 and 1950, when there was no large number of schools, it was these party organs which served not only as a communication tool but also as educational material.
"As far as Murasoli is concerned, Karunanidhi used to write letters every day, which blended with historical, literature and contemporary political facts and events. Many readers came to know about the pride of Sangam literature, Tamil culture and Aryan opposition through Murasoli. But that has not happened in the case of AIADMK's party organ Namadhu MGR or Namadhu Amma. This is because they don't have any political philosophy. Only policy they know is opposing DMK," he added.
Also read: Amitabh Bachchan asked me not to enter politics, says Rajinikanth
When asked about Rajinikanth's remark, he said, Cho always told that his magazine will reflect his own individual opinion. "But he never indulged in dogmatism or vulgarity as published now. The magazine is no more following Cho's style. It has become a Hindutva publication. However, Rajinikanth has made it clear that he kept only Murasoli as a counter against Thuglak," he added.
While writing an obituary on Cho, in Economic Times, renowned historian AR Venkatachalapathy has said, "Thuglak articulated the anxieties and insecurity of conservative, middle-class Brahmins threatened by the new political culture and turned them into reactionaries."
Speaking to The Federal, Venkatachalapathy said, "In Tamil Nadu, as of today, there is no party organ that provides ideological education."
This claim is supported by advocate and author KS Radhakrishnan. "Party organs such as National Herald, Kudi Arasu, Murasoli used to have columns, about world history and revolutions. But today, except Murasoli and Theekkathir, CPI(M)'s Tamil Nadu organ no other party organs are educative," he says.
Puviyarasan, a journalist has said that during Cho's editorship, reading Thuglak was entertaining. "He brought the magazine humour and sensibility. Law students of that time always had a copy of the magazine, since Cho used to write about Constitutional matters often. But now, the magazine is full of violence and hatred," says Puviyarasan.