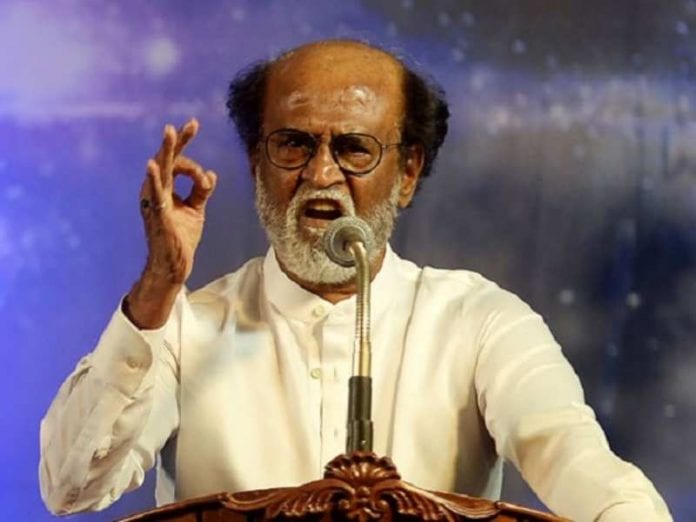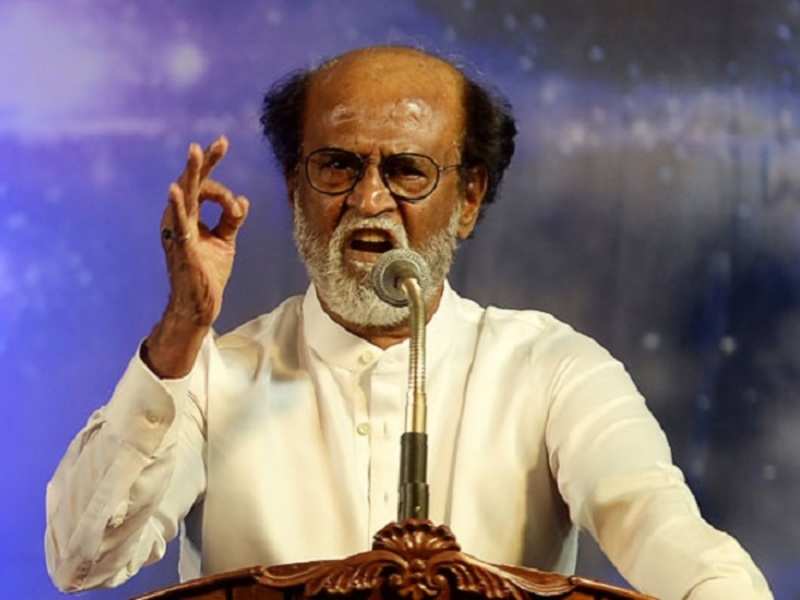 Social and political decay is rife in society and fearless, objective journalism is needed to present the actual facts, actor Rajinikanth has said.
He was addressing the golden jubilee celebrations of Thuglak, legendary journalist and satirist Cho Ramasamy's magazine.
Rajinikanth drew parallels between DMK's party organ Murasoli and Thuglak. Rajinikanth said people were inclined to think he was a DMK guy if he carried Murasoli. If he had Thuglak, people thought he was an intellectual, the actor said.
Also read: Amitabh Bachchan asked me not to enter politics, says Rajinikanth
"The two people who helped Cho grow in theatre and journalism were former chief ministers M. Bhaktavatsalam and M. Karunanidhi. Cho staged the drama titled 'Sambavami Yuge Yuge' during Bhaktavatsalam's tenure. Cho strongly criticised the ruling dispensation of Bhaktavatsalam. So, the latter banned the staging of the drama. But Cho went to court and won the case," he said.
Rajinikanth recollected an incident to say how Cho was fearless in his pursuit of journalism.
"In 1971, Periyar E.V. Ramasamy organized a meeting in which Dravidar Kazhagam (DK) members garlanded the idols of Ram and Sita with footwear. Out of reverence for Periyar and Karunanidhi, newspapers adopted a soft stance on it and was not critical. Cho was the only one who brazenly covered it. The news went on to become and embarrassment for Karunanidhi, the then chief minister. So, his government seized all copies of Thuglak. But Cho reprinted the same issue and sold it. Many bought the magazine even in black," he said.
Cho also opposed Emergency by printing the magazine's cover in black, he said.
Also read: To BJP or not: Rajinikanth's dilemma over political stance
Launching into another anecdote, he said news was like milk. He said many media houses were 'adding copious quantities of water to milk.'
"We need neutral journalists who can differentiate between news and fake – Paani ka paani. Dhoodh ka dhoodh," he said.
He narrated an honest milkman's tale who never compromised on quality. Rajinikanth, narrating the whole tale, said people returned to the honest milkman after shunning the inferior milk provided at a lower price by others.
He concluded by saying that geniuses are born but it took us time to identify them. "Cho is such a born-genius," Rajinikanth said.