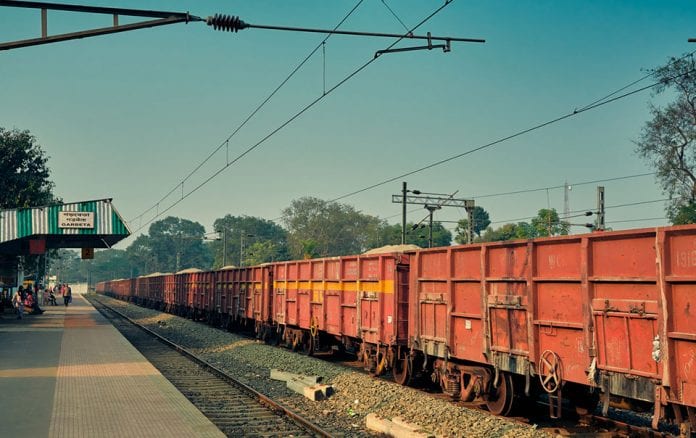 All eyes are now on Budget 2019, which is to be tabled on July 5. But the Railways budget, which used to be separate till 2017, will be even more keenly watched.
For, expectations are high in a state like Tamil Nadu, which has many requirements such as converting metre gauge to broad gauge, doubling and trebling of rail tracks, laying new tracks, creating new railway terminals, expanding existing terminals, electrification and establishing new rail factories, among others.
In a key development, vice-president of Dakshin Railway Employees Union, Elangovan said that the sector can expect announcements related to privatisation.
"Based on the Bibek Debroy committee recommendations, the government has implemented a 100-day plan. Under this plan, railway functions are divided into core activities and non-core activities. Functions like railway workshops, railway schools and hospitals, Railway Police Force have been categorised as non-core activities. Under the NDA-1 regime, the government decided to close all railway printing presses and sell the machinery to private businesses. Before March 2020, all the presses are expected to be closed. Next on the agenda is railway schools and hospitals," he said.
Also read: Sonia Gandhi opposes corporatization of Rae Bareli coach factory
The committee also recommended that the Railways Act should be amended to set up a Railway Development Authority to allow private companies to operate trains. But the government in 2017, without amending the Act and without setting up such an authority, decided to permit private players to operate goods and passenger trains through the railway board.
Elangovan said the government could incur a huge loss because of this as around 65 per cent of earnings come from goods trains.
Railways users associations also demand that tracks in Tamil Nadu which had been linked to divisions of neighbouring states such as Kerala, Karnataka and Andhra Pradesh under the pretext of bringing it under the Southern Railways, should be restored to the state.
Edward Jeni, secretary, Kanyakumari District Railway Users Association, noted that the linking has brought about step-motherly treatment for passengers of the state.
Also read: Indian Railways to invite pvt players to run trains on select routes
He pointed out the case of Tirunelveli-Jamnagar Express, which now stopped at Parasala station in Kerala, but not in Kulitturai in Tamil Nadu.
Jeni said this was because Kanyakumari-Nagercoil-Trivandrum section of the track through which the train passes, is under the Trivandrum division.
Demanding that the section be attached with the Madurai division, Jeni also demanded restoration of all other sections attached to divisions of other states.
Besides, in the last five years, around 4,000 km of tracks were surveyed to lay new railway lines. Jeni demanded that this should be implemented by completing two projects every year. 
Apart from these issues, many in the state also fear that announcements could be made which affect employment opportunities of Tamilians.
Statements released by many railway users associations wants the government to ensure 100 per cent preference to state youths in railway employments in the state.