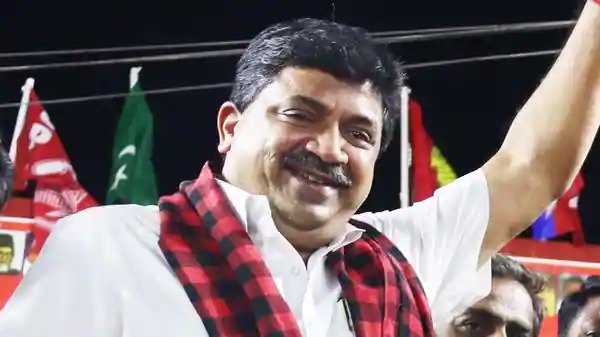 Tamil Nadu Finance Minister Palanivel Thiaga Rajan (PTR) on Wednesday (April 26) strongly denied that the second audio clip shared on social media — purporting that the voice was his — was a fake one. He had never said anything about Tamil Nadu Chief Minister MK Stalin-led DMK, his son and state Sports Minister Udhayanidhi Stalin, or his son-in-law Sabareesan, said PTR.
PTR sharply attacked Tamil Nadu BJP chief K Annamalai for sharing the audio clip, saying it speaks poorly of him and the BJP. No one had any idea who had taped it, and how it had been shared, said the minister.
Through his Twitter handle, PTR shared a video clip to explain how artificial intelligence (AI) technology can be used to imitate voices, and even lip movements. The video clip shows BJP leader Manoj Tiwari's speech being faked. Former US President Barack Obama's speech is deep faked to show it as being spoken by actor Jordan Peele. In another instance, former US President Donald Trump is seen reading a Christman story.
Continuation of my statement of 22nd April, 2023 pic.twitter.com/Z3H6is3XzF

— Dr P Thiaga Rajan (PTR) (@ptrmadurai) April 26, 2023
"If such authentic looking videos can be machine-generated, imagine what can be done on audio clips," said PTR.
Annamalai's release
Annamalai on Tuesday released on Twitter the 'second' audio clip aimed at the DMK. He claimed it carried the voice of PTR accusing Stalin's family of corruption, and praising the BJP. In the 'unverified' audio clip, a voice says: "The CM's son and son-in-law take away a bulk of the spoils". The speaker also praises the BJP's one-man one-post rule and slams the DMK for lack of system.
Also read: Amid strategy lacuna, BJP gives Annamalai free hand in Tamil Nadu
Releasing the 57-second audio clip on his Twitter handle, Annamalai said: "Listen to the DMK ecosystem crumbling from within. The 2nd tape of TN State FM Thiru @ptrmadurai. Special Thanks to TN FM for drawing a proper distinction between DMK & BJP! #DMKFiles".
"I strongly  and specifically deny having said any of this," said PTR today. He further said he had great regard for Sabareesan and Udhayanidhi, and that he had, in fact, urged the party leadership to elevate the latter as minister.
First audio clip
Last week, Annamalai shared the first of PTR's purported audio tape, which was initially put out by a YouTuber. In it, a person was heard saying an amount of Rs 30,000 crore was allegedly earned through corrupt means by Stalin's son Udhaynidhi (also the state's Sports Minister) and son-in-law Sabareesan.
Subsequently, PTR dismissed the audio clip as "malicious and fabricated". He posted screenshots from the audio clip's analysis by the forensic department and claimed it was doctored. He pointed out that anyone could make such fake audio clips with the help of technology now.
DMK files
Even earlier, on April 14, Annamalai had released the 'DMK files', in which he alleged that major party leaders, including Udhayanidhi Stalin, have accumulated assets worth Rs 1.34 lakh-crore.
The ruling DMK denied the allegations and issued legal notices to Annamalai, demanding an apology and cash damages of up to Rs 500 crore.
It may be recalled that PTR has been one of the sharpest critics of the Narendra Modi-led BJP government. He has emphasised that the Centre should refrain from stepping into states' jurisdiction under the federal structure. PTR has argued that the GST system gives the states very little financial leeway. Tamil Nadu is far more advanced than other 'rich' states in terms of social development, he has said.