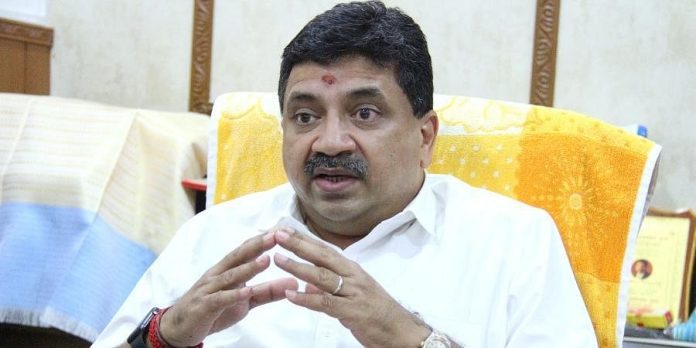 A day after Tamil Nadu Finance Minister Palanivel Thiaga Rajan (PTR) dismissed as "malicious and fabricated" an audio clip where he is purportedly heard commenting on alleged corruption within the ruling DMK, the state BJP unit said it would seek an "independent forensic audit" of the tape.
My statement on the 26-second malicious fabricated audio clip pic.twitter.com/KM85dogIgh

— Dr P Thiaga Rajan (PTR) (@ptrmadurai) April 22, 2023
Tamil Nadu BJP president K Annamalai had uploaded Rajan's purported audio tape on his Twitter account a few days ago. In it, PTR can be purportedly heard exposing details of an amount of Rs 30,000 crore allegedly earned through corrupt means by DMK president MK Stalin's son Udhaynidhi (also the state's Sports Minister) and son-in-law Sabareesan.
Also read: Amid strategy lacuna, BJP gives Annamalai free hand in Tamil Nadu
On Saturday (April 22), PTR posted screenshots from the audio clip's analysis by the forensic department and claimed it was doctored. He pointed out that anyone could make such fake audio clips with the help of technology now.
Annamalai's response
Responding to that, Annamalai on Sunday (April 23) challenged the minister to produce a tape with "similar content but instead in my (Annamalai's) voice". In the statement posted on Twitter, he said a delegation of BJP leaders would meet Governor RN Ravi on Sunday "seeking an independent forensic audit on the audio file".
Today, leaders from @BJP4TamilNadu will meet the Hon Gov of TN Thiru RN Ravi avargal, requesting an independent forensic audit of the audio tape of the State Finance Minister. pic.twitter.com/h1RWWwc5XO

— K.Annamalai (@annamalai_k) April 23, 2023
Since PTR "is resting on an argument that this audio is fabricated, we challenge him to produce an audio clip with similar content but instead in my voice," Annamalai wrote in the statement. "We shall submit both audio samples to a court-monitored investigation and let the investigating agency ascertain the genuine nature of both audio clips," he insisted.
Also read: 'DMK Files': Udhayanidhi slaps legal notice on Annamalai, seeks ₹50cr as damages
The BJP leader wrote that he would submit his voice sample and expected PTR to do the same. The state finance minister should understand it is "too big a case to be brushed under the carpet with weak statements posted as defence," he added.
PTR's tweet
In his two-page letter posted on Twitter on Saturday along with the screenshots of the audio clip analysis report, PTR wrote that "One's values should not change because of one's role (opposition vs in power)".
"I am forced to react at this juncture because one social media post has now been rebroadcast to lamentable proportions," the statement read.
He concluded by stating, "With the ability to create fabricated and/or machine-generated clips using advanced technology that is easily accessible, we will not be surprised to see more audio and even video clips in the coming days and months with ever more malicious content."
He also urged politicians and journalists to make allegations based on first-hand report. "I urge responsible politicians, and the traditional media which ought to function as an upholder of democracy, to only make allegations with, or report on, first-hand information, or at least authenticated and validated second-hand information from known sources," he wrote.
"The traction gained by re-broadcasting publicly discredited third-hand click-bait may cater well to the financial viability of online platforms, but it corrodes the stature of the traditional media in a democracy," PTR's statement added.