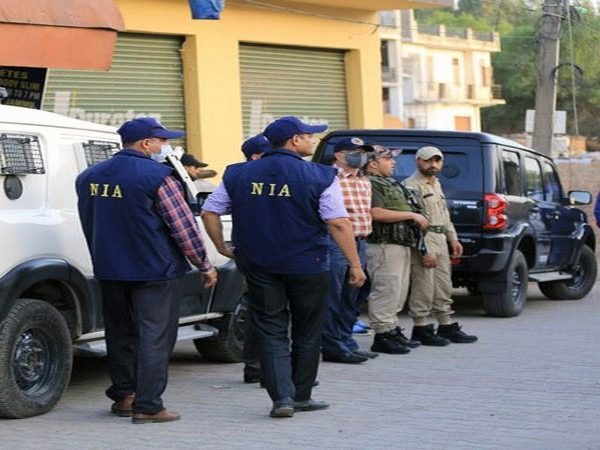 National Investigation Agency (NIA) sleuths on Tuesday arrested five more functionaries of the banned Popular Front of India (PFI) after conducting searches at six locations in Tamil Nadu in connection with a case related to the outfit's unlawful activities, officials said.
Mohammad Qaiser, the Madurai regional president of PFI, Sadiq Ali, the SDPI district secretary of Theni, Abdul Razzak, 47, of Chennai, lawyers Mohamed Yusuf, 35, and M Mohamed Abbas, 45, of Madurai have been arrested. The raids were carried out in Chennai, Madurai, Dindigul and Theni districts. Incriminating material like sharp-edged weapons, digital devices and documents were also seized. With these arrests, the number of accused arrested in the case has touched 15 since the NIA registered the case early last year.
Also read: Praveen Nettaru murder case: NIA arrests PFI's hit team member
The case relates to conspiracy and unlawful activities, such as creating enmity among different groups on grounds of religion and carrying out activities prejudicial to communal harmony to disrupt public peace and tranquillity and cause disaffection against India, the officials said. They said the outfit has been accused of organising training with deadly weapons for the cadres and using them to attack targets chosen by leaders of PFI at the district and state levels.
Multiple teams of the NIA conducted these searches at the residential and other premises of the suspects in the case in close coordination with Tamil Nadu Police. The NIA registered the case on September 19 last year.
Last year, the NIA also conducted searches on the premises of those arrested from different locations in Tamil Nadu. Many incriminating documents and articles, and digital devices were seized. The fresh raids were conducted almost five months after the NIA arrested the 10th accused in connection with the case.
On December 14 last year, the NIA arrested one Umar Sheriff, a resident of Nelpettai, Madurai, for conspiring and indulging in unlawful activities. Based on the disclosures of Umar Sheriff, swords, spears, curled blades, metal chains, shields and knives were recovered from his house.
Also read: Lawyer arrested in Kerala PFI case for 'unlawful, violent activities': NIA
NIA investigations revealed that Umar Sheriff had organised several physical training courses, classes and demonstrations with deadly weapons to the cadres of PFI in Madurai to achieve the objective of the outfit. The cadres so trained were to be used to attack targets chosen by leaders of PFI at the district and state levels.
Notably, the PFI and its many affiliates were declared 'unlawful association' by the Union Ministry of Home Affairs (MHA) in September last year after its involvement in violent activities came to light during investigations carried out by various state police units and national agencies.
(With Agency inputs)