The gruesome murder of Thilagavathi, from Cuddalore district in Tamil Nadu, has put the Pattali Makkal Katchi's (PMK) allegation of 'fake love' in the spotlight for the second time in the state.
A love affair gone awry allegedly led to the murder of Thilagavathi, 19, by Akash on May 8. Akash reportedly murdered her at her house while her parents were away. Thilagavathi then made a call to her relative Gajendran, who took her to the nearby government hospital. However, doctors pronounced her dead on arrival. Following this, Akash was then arrested immediately.
Fake Love
Advertisement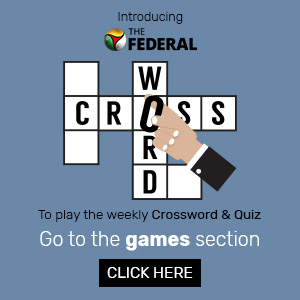 After the incident, Ramadoss, founder of PMK, called it another event in a series of nadaga kadhal or 'fake love' episodes in the state. He claimed in a statement that the girl was a vanniyar and that the boy is a dalit. Ramadoss brought up 'fake love' for the first time during Dharmapuri's Ilavarasan – Divya love affair in 2012. He claims that in such cases, dalit boys – pretending to be rich and affluent – "lured" girls into love affairs. This time, he added that the Viduthalai Chiruthaigal Katchi (VCK), a dalit party, protects these type of "criminals".
In November 2012, Ilavarasan, a dalit youth, and Divya, a girl from the vanniyar caste, got married. Despite their immediate families having consented, Divya's relatives held a katta panchayat (kangaroo court) ordering the dalit community to "return" Divya to them. Later, Divya's father committed suicide, leading to riots in the village. In 2013, after a messy court case and numerous rifts, Ilavarasan's body was found on along railway tracks near Dharmapuri. While some said it was suicide, others claimed it was pre-mediated murder. After 3 years, in 2017, the state CB-CID said it was a clear case of suicide.
Also read: Inter-caste love: 7 years on, dalit colony remains an island
'Cashing in on votes'
Political observers say the PMK, a predominantly vanniyar party, is trying to cash in on votes by instigating caste violence. They say the party is trying to orchestrate violence at a time when the Election Commission has announced re-polling in Cuddalore.
Thilagavathi was a second-year BA English literature student in a private college in Cuddalore. Akash, 19, was a friend of hers from school, and was working in a private company. They were said to have been in a relationship from their school days. Recently, they were said to have had an argument, after which Thilagavathi started avoiding calls from him. This could have been one of the reasons that led to her murder.
For some time now, murder cases involving jilted lovers have been on the rise in Cuddalore. In April 2018, Lavanya, a student studying in Annamalai University in Chidambaram was stabbed to death. In February, Ramya, a teacher working in a private school was slashed to death on the school campus.
However, some people say the possibility of 'honour killing' cannot be ruled out.
Meanwhile, condemning the murder, VCK chief Thirumavalavan said his party had nothing to do with the incident. Addressing the media on Friday (May 10), he said necessary action must be taken against the perpetrator of the murder. "It has become habitual for Ramadoss to link VCK with each and every incident like this," he added.
The VCK has decided to hold a demonstration on May 14, demanding a CBI enquiry into Thilagavathi's murder.