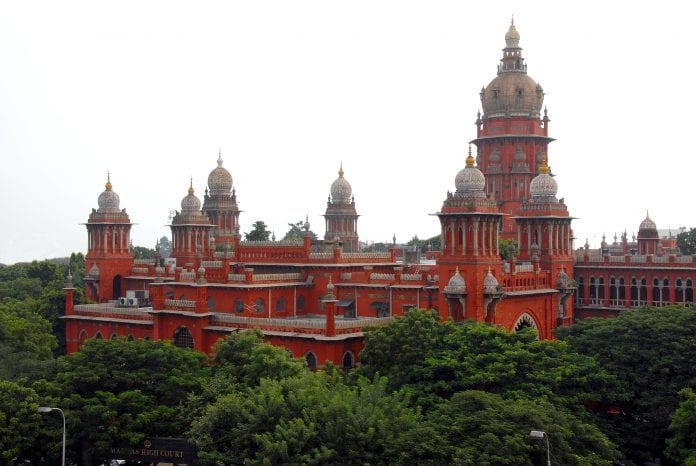 The Madras High Court on Monday (July 27) directed the Centre to decide on the grant of reservations to Other Backward Classes (OBC) in All-India quota within three months, suggesting that the Centre could enact separate legislation to grant reservations to OBCs.
While passing the orders on pleas filed by various political parties in Tamil Nadu, demanding 50 per cent reservations for OBCs in All-India quota of medical seats, Chief Justice AP Sahi and Justice Senthil Kumar Ramamoorthy also directed the Centre to constitute a committee, comprising officials from the state and provide reservations to OBCs in medical seats in non-central institutions from the next academic year.
"It is unacceptable for the Medical Council of India to say that the grant of OBC reservation must be decided only by the Supreme Court. When it cannot oppose the reservation in Central institutions, it cannot oppose the same in non-central institutions as well," the court said. It also said there was no legal or Constitutional restriction in the grant of reservations to OBCs in All-India quota medical seats in non-central institutions.
The parties, including the DMK and the AIADMK, had moved the Supreme Court after the Centre refused to grant reservations to OBCs in All-India quota undergraduate and postgraduate medical and dental seats in the academic year 2020-21. Observing that 'reservation is not a fundamental right', the SC directed the parties to approach the HC.
Also, another petition was filed in the apex court, seeking suspension of the petitions filed by the parties since Saloni Kumar's case was pending in the SC. However, advocate P Wilson, representing the DMK, argued that Saloni Kumar's case pertained to the OBC reservations in Uttar Pradesh and it could not prevent Madras HC from hearing the case related to Tamil Nadu.
Accepting the argument, the SC last week urged Madras HC to expedite the hearing.