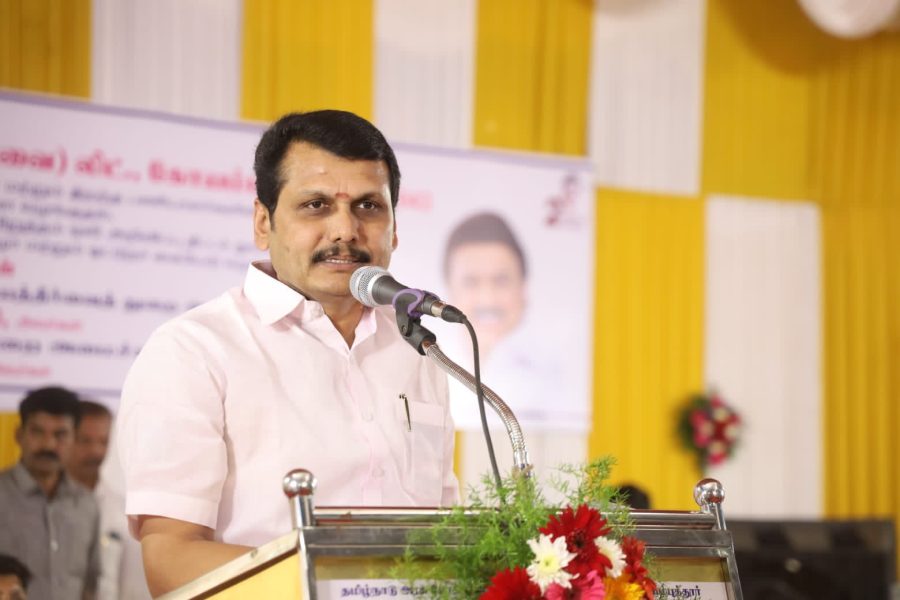 Madras High Court reserves orders on petitions linked to Senthil Balaji
The Madras High Court on Friday (August 4) reserved orders on writ petitions related to V Senthil Balaji's continuance in the Tamil Nadu Cabinet despite his arrest by the Enforcement Directorate (ED) and the withheld move by Governor RN Ravi for his dismissal as a minister.
The first bench comprising Chief Justice SV Gangapurwala and Justice PD Audikesavalu reserved orders on the petitions filed by advocates ML Ravi, Ramakrishnan and J Jayavardhan, a former AIADMK MP, after hearing elaborate arguments from both sides.
Also read: Should Senthil Balaji be dropped from cabinet? TN headed for constitutional crisis
The bench had on July 29 directed both parties to file their written submissions, if any, in the case. Accordingly, the petitioners and the state government filed their written submissions on Friday.
A PIL filed by the advocates sought a direction to quash the order of the Tamil Nadu Governor dismissing Balaji and his subsequent order to put the same in abeyance. The other two writ (quo warranto) petitions questioned under what authority Balaji was holding the post of a minister.
Arrested by the ED in a money laundering case on June 14, 2023, Balaji continues to be a minister without portfolio. He is in judicial custody and is lodged in Puzhal central prison.
Also read: Arrest of Senthil Balaji and the Constitutional question
The ED arrest followed registration of FIR and probe by police in connection with payment of alleged bribes in 2017 by job aspirants to secure employment in state-run transport corporations.
Advocate General R Shanmughasundaram made a submission on July 28 that the Governor cannot take a unilateral decision to remove Balaji from the Council of Ministers. On June 29, Governor Ravi had dismissed Balaji from the Cabinet and within hours placed the unprecedented order on hold.
(With inputs from agencies)