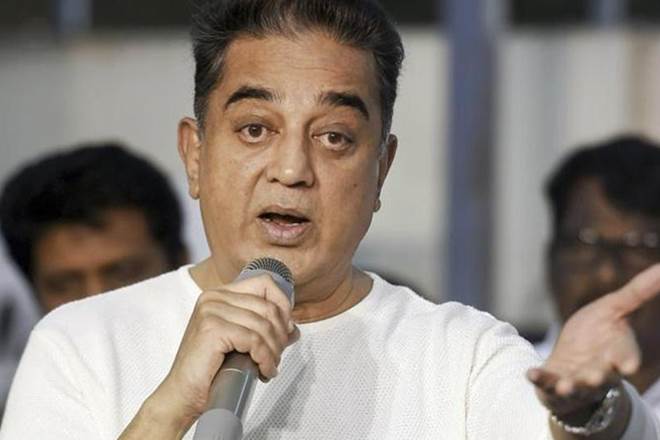 Actor-turned-politician Kamal Haasan's Makkal Needhi Maiam (MNM) will set the ball rolling for the Assembly elections in Tamil Nadu next year by announcing the first 30 party candidates in December.
This will give them sufficient time to campaign before the elections begin, a senior party leader said. The party has started interviewing likely candidates, he said. 
Related News: AIADMK betraying people by supporting farm bills: Kamal Haasan
"The process to identify the first 30 candidates has already begun. The first set of interviews are in process," party leader CK Kumaravel said, The News Minute reported. The candidates will be interviewed by Kamal Haasan and a committee comprising leaders and retired bureaucrats after local functionaries shortlist the candidates, he said.
The party had held its general body and executive committee meeting last week in which it had announced that Kamal Haasan will be its chief ministerial candidate. It had passed many resolutions, including on contesting the elections, during the meeting.
According ro Kumaravel, who runs the Natural Salons chain, 15 candidates will be from the party and the remaining 15 will be activists or bureaucrats with no political affiliations but who have contributed for the welfare of their communities. 
The party will provide its political support to the 15 candidates with non-political backgrounds and they will add some "flavour" to the party's campaign, he said.    
Kumaravel said the party will ensure that the activists or bureaucrats selected have a clean record.    
"The panel selecting them will have a mix of insiders and outsiders. We are looking to rope former election commissioners to help conduct the final interviews, someone with a good understanding and reputation," Kumaravel said, reported TNM.
Related News: Hindu nationalism is rising in Tamil Nadu. Can BJP be far behind?
He said the party has not decided on any alliance and is keeping its options open. The party would like to have a tie-up with Rajinikanth if he launches a party. He has, however, not given any indications of launching a political outfit at least in the near future. 
Kumaravel said the MNM had a vote share of four per cent in the Lok Sabha elections, much more than what the party had expected. The party did well in Chennai, Coimbatore, Salem, Madurai, Trichy, Tirupur and Erode, he said. "In some polling booths, we got a 38% vote share. This will only improve in the Assembly polls," he said, according to TNM.