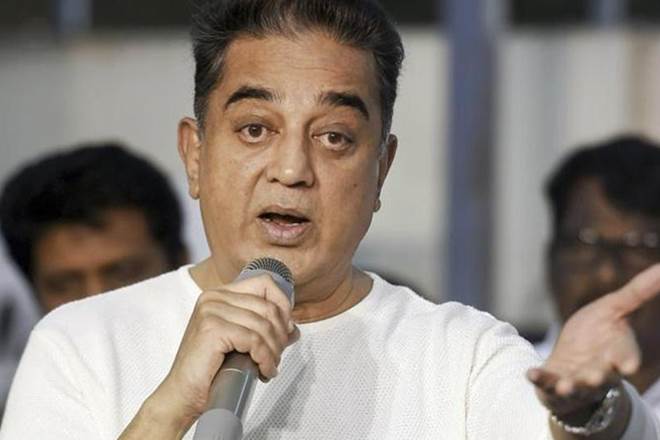 Kamal Haasan will be off the poll campaign; the actor-turned-politician has let it be known that he is undergoing a leg surgery and has been advised bed rest for a few days. The elections to the 234-member Tamil Nadu assembly are due in a few months from now.
The Federal interview with Kamal: 'We will make history in polls'
Haasan had suffered an injury in his leg a few years ago and had undergone surgery. Now he needs a follow-up surgery.
Advertisement
The Makkal Needhi Maiam (MNM) founder has tweeted that he would use technology to stay connected with party workers during convalescence and that he would use the time to reflect on his learning from the first phase of his campaigning.
"I have completed the first phase… 'Re-Imagine Tamizh Nadu.' I have travelled throughout the state covering over 5,000 km in a fortnight spread over the last five weeks to meet our people. My enthusiasm to meet my people and to understand their concerns outweighed the advice given to me on my personal safety," Hassan said.
Also read: Kamal says dignity, not combat, solution to domestic abuse; gets trolled
"I undertook my professional and political responsibilities against the advice given to me. The love and affection showered by the people of Tamizh Nadu, was an effective antidote to the severe pain that I used to suffer during my campaign. Now I have an opportunity to take some rest," he said.
Also read: In setback to Kamal Haasan's MNM, senior leader joins BJP
Haasan's debut performance was poor in the 2019 Lok Sabha polls – some months after he introduced the MNM to the state's excited electorate. The MNM had a limited impact in only 22 Assembly constituencies. Though the party managed a double-digit vote share in metropolitan constituencies such as Chennai Central, South, North and Coimbatore, it fared poorly in several other parts of the state with all the party's candidates losing their deposits.