The bull taming sport of Jallikattu witnessed the participation of around 2,000 tamers during the three-day event in Madurai this year. While over 200 players and spectators were injured during these three days, as many as four deaths were reported during this time.
Madurai, known as the heartland of Jallikattu, once again reclaimed its flavour in conducting the traditional sport since the harvest this year was bountiful. Bull taming events were held in its three villages, Avaniyapuram, Palamedu and Alanganallur, between January 15 and 17.
Around 641 bulls participated in Avaniyapuram on Day 1 of the event whereas 700 bulls played the sport in Palamedu on Day 2. On the last day, 700 bulls participated in the most popular Jallikattu event held in Alanganallur.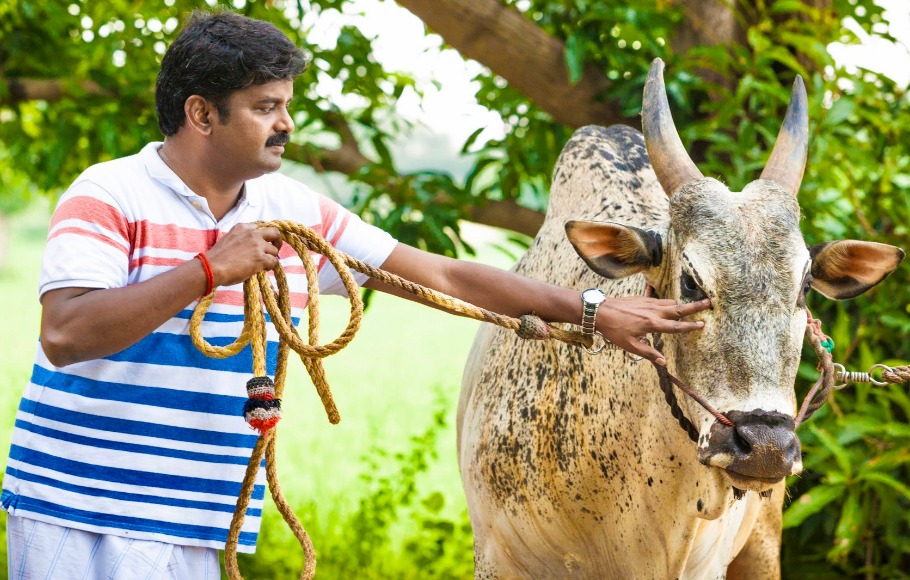 Also read | Jallikattu: Inside the mind of a bull-tamer
The events also witnessed participation of bulls bred by different communities. Usually, bulls bred by people of certain castes used to take part in the sport. However, after the 2017 pro-Jallikattu protests in Marina against the ban imposed by Supreme Court, those belonging from other castes started breeding bulls for the sport. This included women and even a transgender.
Bulls owned by state ministers, including C Vijaya Baskar and RB Udhaya Kumar, and AMMK founder TTV Dhinakaran also participated in the Jallikattu events this year, and performed well. Four of Baskar's bulls participated this year and they were known by their suffix 'Komban'. It may be recalled that one of his bulls had died during the sport last year.
However, speaking to The Federal, one of the spectators said, "Though some of the bulls owned by celebrities were tamed, the organisers were forced to announce otherwise."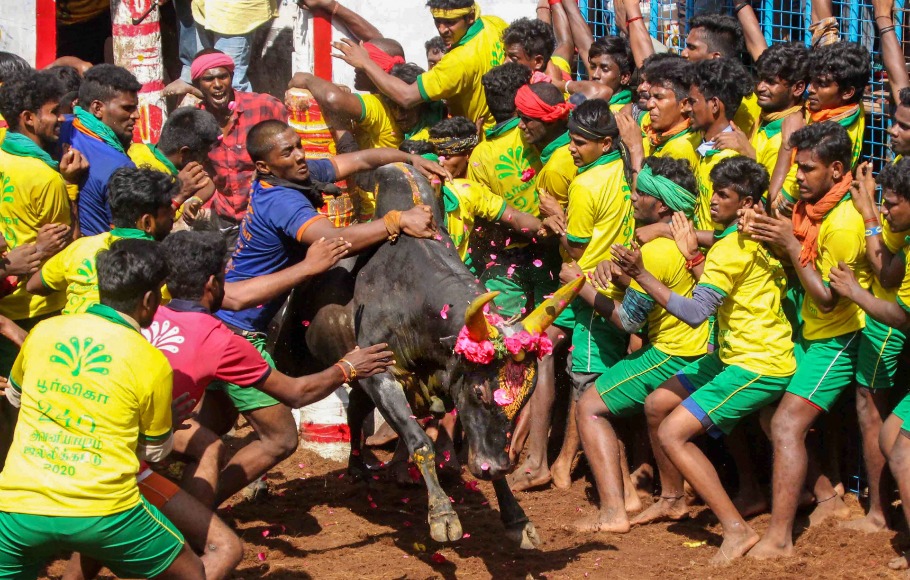 Also read | Vaadivaasal: Tamil novella on bull-taming depicts man-animal interplay
A bull bred by Anuradha, a police officer in Pudukkottai district, couldn't be tamed by any of the players and emerged victorious at the Avaniyapuram event. She couldn't be contacted. However, her brother Marimuthu told The Federal she is currently training in Patiala for the upcoming Tokyo Olympics. Anuradha had won gold in the Commonweath Weightlifting Championship held in 2019.
Her bull, Ravanan, received the 'best bull' award this year at two events, in Avaniyapuram and Alanganallur. Marimuthu said the bull was named so because he looked "demonic". "Ours is an agricultural family. We always bred a bull and a cow. We have been participating in Jallikattu for the last 10 years," he said.
The winners of the sport received prizes such as cars, bikes, medals, gold coins, silk sarees, television sets, refrigerators, washing machines, among other things.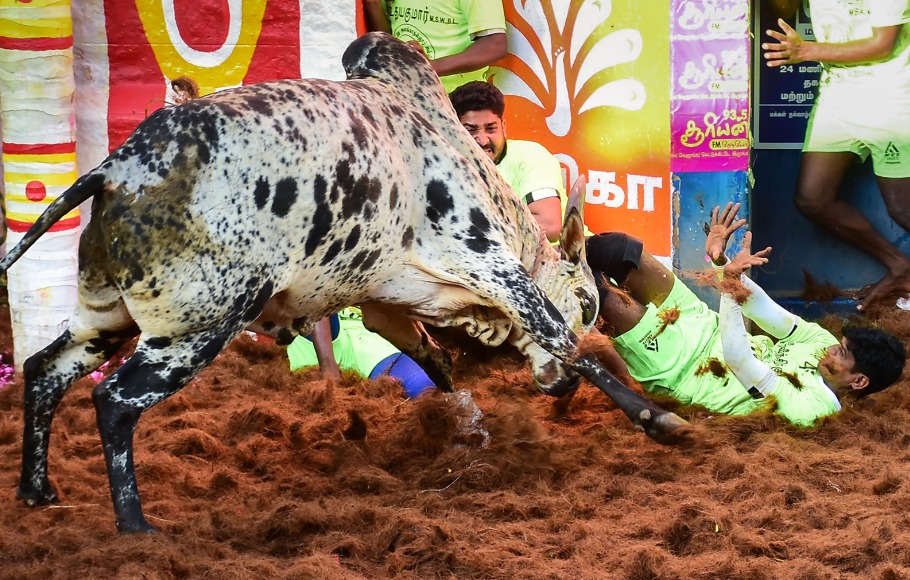 Also read | In TN, the Jallikattu bull rages on three years after pro-sport protests

Prabhakaran, 25, one of the winners in the Palamedu event, had won a car by taming 16 bulls. Prabhakaran couldn't be contacted. His brother-in-law Muthu Murugan told The Federal he has been participating in the sport for the last 10 years.
"Prabhakaran is the sole bread earner of the family. His father died when he was young and he studied till Class 10. He is now doing all type of labour works. He is very interested in Jallikattu and his house is filled with prizes," he said, brimming with pride. "However, we'd asked him not to participate in Jallikattu this year since we were worried about his health.