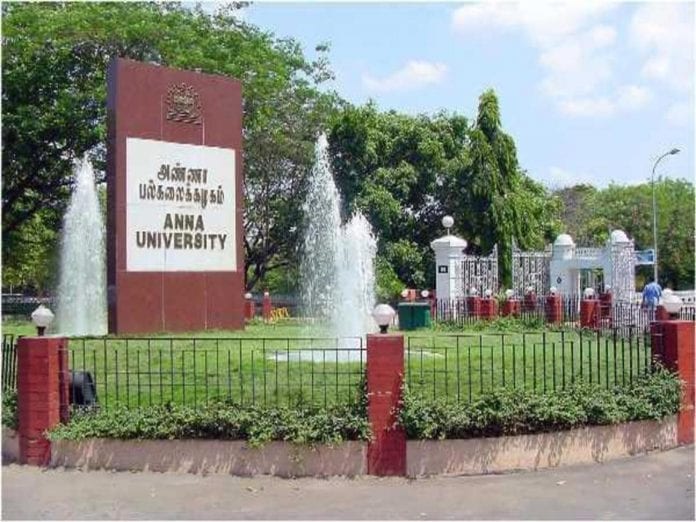 The Anna University's move to make it mandatory for B.Tech Information Technology students to study the Upanishads, Yoga, Bhagavad Gita, and Vedas has drawn flak from political parties. The course based on Hindu scriptures been added to the syllabus in third semester of the programme.
The course, which will span over 45-periods aims to teach students philosophy through a comparison of Indian and Western traditions and nurture "critical thinking and imagination" through inter-related concepts in literature and science. The course is also aimed to make "students understand themselves and others".
The course is split into five parts – knowledge, origin, word, knowledge as power/oppression and self-knowledge/Bhraman.
While the knowledge part comprises of Brihadaranyaka Upanishad, introduction to Yoga and views of Socrates and Plato, the section includes Nasadiya Sukta in Rigveda and Taittiriya Upanishad. The other three parts comprise of Chandogya Upanishad, Krishna's advice to Arjuna on conquering mind and various chakras.
The course also consists of readings from foreign philosophers and spiritual teachers like Francis Bacon, Elisabeth Haich, Gregory Vlastos and Gary Gutting.
Reacting to the development, DMK president MK Stalin, in a tweet, condemned the initiative. He said it was a move to impose Sanskrit through the course, which involves comparison of Indian and Western traditions. He urged Tamil Nadu governor Banwarilal Purohit, who is also the chancellor of the university to revise the syllabus.
Anna University vice-chancellor MK Surappa said there had been a regulation from the All India Council for Technical Education (AICTE) to include audit courses into engineering curriculum.