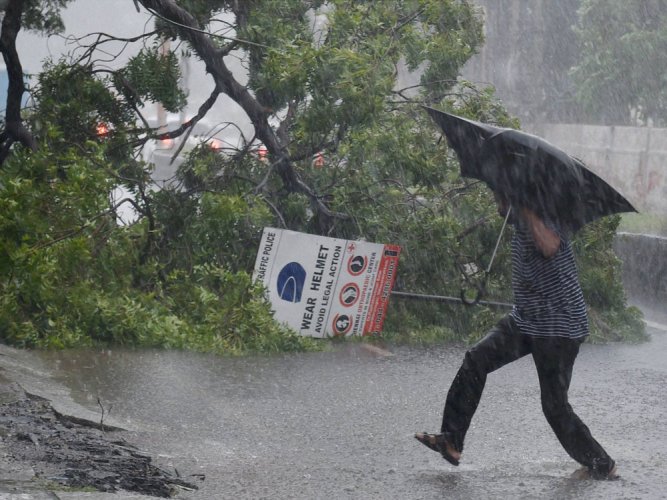 As the water level in the Chembarambakkam reservoir in Chennai continues to increase, the reservoir's floodgates were opened at 12 noon on Wednesday, after a gap of five years, giving rise to fears of devastation as was witnessed in 2015, amid a flood alert from the local administration to people residing in the low-lying areas along the Adyar river.
Speaking about the release of the water from the reservoir, Revenue administration minister RB Udhayakumar assured that the controlled release will not lead to a flood-like situation as was witnessed in 2015.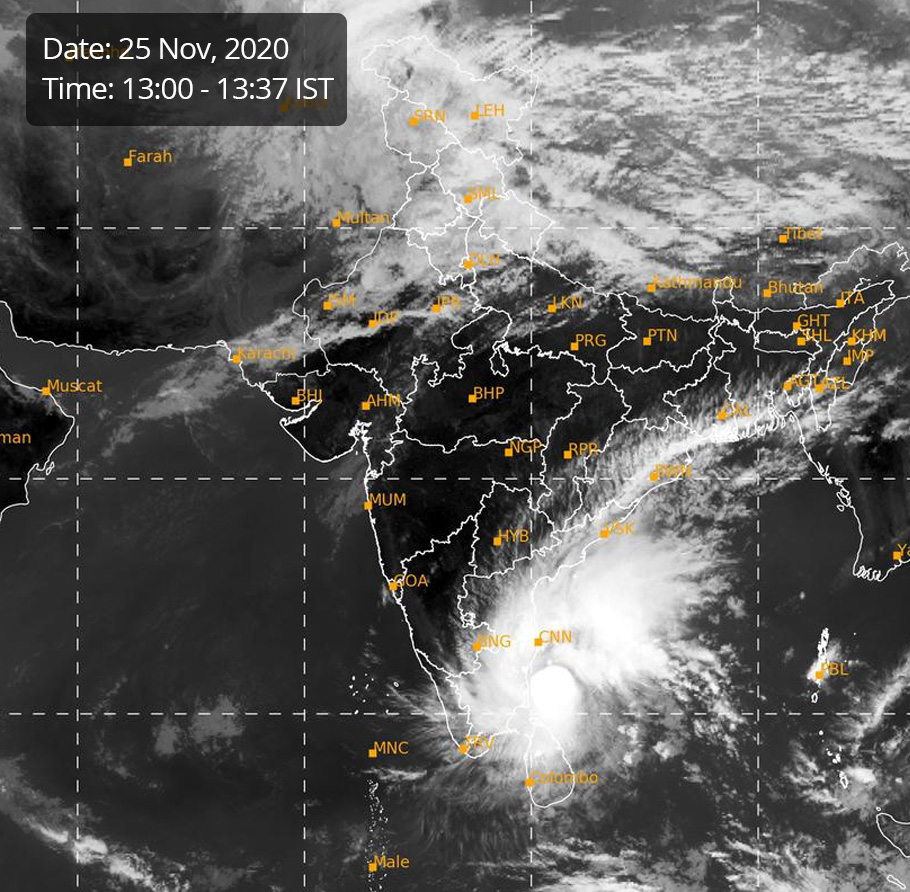 The city and coastal areas of Tamil Nadu are bracing for cyclone NIvar, which is likely to make a landfall at night on Wednesday or early morning on Thursday (November 26).
"In 2015, 90,000 cusecs of water was released from the reservoir leading to a flood. But, we are releasing 1,000 cusecs of water initially and even if it rains up to 30mm, we will be releasing up to 60,000 cusecs of water. So, it may not be like in 2015," the minister said.
Officials also alerted that the release will be gradually raised to 500 cusecs per hour based on the inflow of rainwater.
Related News: Nivar to cross TN coast
"Since the Sriperumbudur reservoir is also reaching its full capacity, water from that reservoir will also be released and it will reach Chembarambakkam," said an official from the water resource department.
Hours after water was released, chief minister Edappadi K Palaniswami visited the reservoir and learnt about the precautionary measures being taken
Meanwhile, as rain continued to batter Chennai, several places were inundated. Until Wednesday (November 25) morning, as many as 53 places in Chennai reported water stagnation. As the day progressed, the number of spots withe water-logging increased to 100.
Related News: Cuddalore experience shows TN govt ill-prepared to handle Cyclone Nivar
As many as 13 teams of the National Disaster Response Force (NDRF) have been pressed into relief work, apart from the State Disaster Management Department. Officials are in the process of evacuating people from the vulnerable sites and shifting them to relief camps.
As on Wednesday, as many as 24,166 people — 9,948 men, 10,270 women and 3,948 children — have been evacuated from 13 districts. The state has also set up 121 multi-speciality protection camps and 4,733 relief camps, which can accommodate about 12 lakh people in 13 districts.