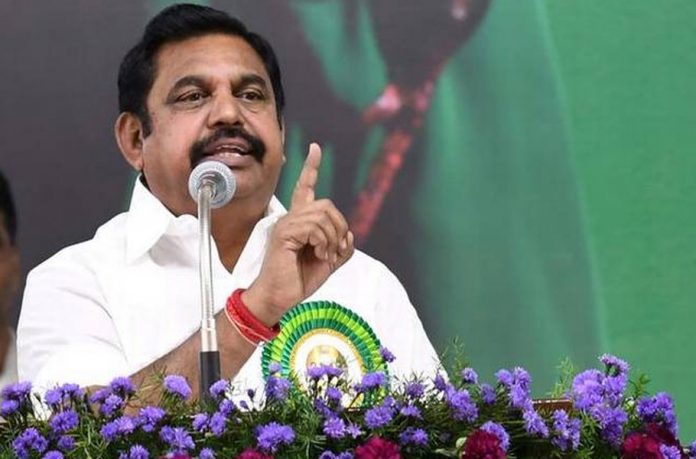 Former Tamil Nadu Chief Minister E Palaniswami and AIADMK MLA PR Senthilnathan have been booked for allegedly attacking a protesting passenger at Madurai airport.
The passenger allegedly shared a Facebook live stream in which he can be heard accusing EPS of "betraying" VK Sasikala, a close confidante of former Tamil Nadu Chief Minister J Jayalalitha.
The incident occurred at Madurai airport. As per reports, a Sasikala supporter identified as Rajeswaran was allegedly beaten up for raising slogans against EPS and calling him a "betrayer" inside a bus in which they were being ferried from the tarmac to the terminal building of the Madurai airport. He is a cadre of AMMK, a party being run by Sasikala.
Also read: SC verdict on AIADMK: Is it political wilderness for Panneerselvam?
Rajeswaran's Facebook live has gone viral where he is seen calling Palaniswami a "traitor". "I am here with Edappadiyar. The Leader of Opposition who is a betrayer. He betrayed Chinnamma (Sasikala). He betrayed the people of south Tamil Nadu by providing 10.5 per cent reservation (to Vanniyars)," he stated before being overpowered by the security staff of the former chief minister who snatched his mobile phone.
Subsequently, a case was registered against Rajeswaran for "breaching airport rules and using abusive language against EPS" following a complaint lodged by former AIADMK minister RB Udayakumar. As the video clip cuts short the moment the security personnel snatched his mobile away, it is not clear whether Rajeswaran was attacked or not. Police have initiated a probe into the complaints lodged by both the sides.
Also read: SC allows Palaniswami to continue as AIADMK interim general secretary
The fracas has shown challenges Palaniswami is going to face as he tries to venture deep into Sasikala's stronghold — the Thevar votebank. He was traveling from Coimbatore to Sivaganga to address a public gathering to celebrate the birth anniversary of Jayalalithaa (24 February).
Palaniswami has planned multiple meetings to strengthen his hold all over the state.  Sivaganga gains importance as it is considered a stronghold of Sasikala, which he wants to break into. Palaniswami's rivals Sasikala and O Pannerselvam hail from Thevar community and his chances of increasing the party vote share depends on winning back the support of the community.
Palaniswami spoke in praise of "valour" of the Mukkulathor community (Thevars) in the Sivaganga meeting, underlying his need to win over their support.